Top 5 Things You Must Pack In Your Backpack On A Solo Business Trip: You're More Likely To Forget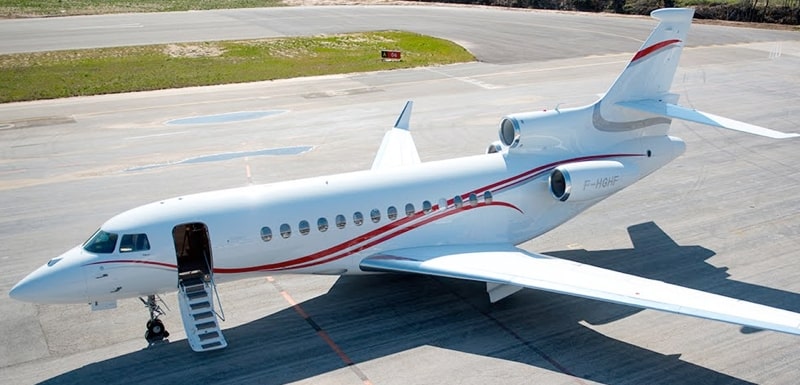 Dassault Falcon 7X, powered by three Pratt & Whitney Canada 307A engines
Solo business trip can be daunting, but the experience is unlike anything you would have. The execution of an entire solo business trip lies on you, and therefore, you cannot be reckless and should plan adequately before hitting solo.
One of the first things you should take care of is your backpack. Trust me on this, your backpack can save you from unexpected events and problems so you must have a few items definitely along with you stuffed inside it.
In this post, I will guide you on what makes a perfect backpack for a solo business trip. There are five things you cannot forget if you intend to do it all alone.
So, let us take a look at what I have in store for you here.
Plastic Bags
You can never be sure of when your backpack might become unorganized—and that is where plastic bags could be of great help.
While traveling, you might end up picking up knick-knacks, medicines and anything else. If you are hiking and it rains, you know your plastic bags can save items inside your backpack.
It is recommended that you pack plastic bags of all sizes: small, moderate and large. You may want to reduce the number of large plastic bags, but make sure you have a sufficient number of small or/and moderately sized bags.
All you need is a set of thick plastic bags, which hardly take much space. So, check "plastic bags".
A File Folder
Why? You need a file folder so that you can keep your documents organized and safe. When traveling, you will probably end up doing and collecting a lot of paperwork. So, a file folder will be of great utility.
You can keep all your documents—from airline tickets to maps—at one place and will be able to navigate through them conveniently. It is recommended that you get one of those light, plastic folders instead of thick and hard ones which consume a lot of space and increase the weight of the backpack.
One really helpful tip is to avoid taking thick guides and books on trips, especially when you are falling short of space. Instead, you can get printouts of relevant portions of the guide for keeping in your backpack and saving space.
Extra Undergarments
You cannot forget packing extra undergarments for your solo trip. Regardless of how well-planned your trip may be, you can never foresee what may happen in the future. While it may be hard to believe, travelers often fall short of undergarments—and it feels awful when this happens.
Roll up your undergarments and place them in the corners of your backpack. They will take minimal space, and you would not care whether it rains or not wherever you are because you have your extra pair of undies!
First-Aid Kit
There is no gainsaying that you can find drugstores and hospitals almost everywhere you travel. However, whether it is a remote or well-connected destination, you must be fully prepared to handle any medical emergency.
You can save a lot of time by putting the necessary medications in one of the plastic bags you would take along. Consider storing medicine for cold, constipation, acidity and allergy. Do not forget bandaids and an antiseptic cream. Also, it would not hurt putting multivitamins for staying energized throughout your journey.
One very important tip: make sure you take along your prescriptions so that you do not confuse yourself with intakes and save time from over-thinking and guesswork. For example SWISS SAFE 2 in 1 First Aid Kit.

Extra Mobile Phone
Thieves? They are everywhere. It does not matter in which country you are; you might end up having a face-off with a thief. One of the first things thieves target is your cell phones.
Today, it is unimaginable being without cell phones. But, there is a scarier horror story: losing your cellphone while traveling. I think it is just not about thieves; you might end up behaving recklessly and losing your phone.

So, what should you do? You keep an extra cell phone, possibly an old one for such cases. In case you are traveling to a place which is shabby, isolated or infamous for mugging, then you should use the extra cell phone you have.
---
Have you read?
# Revealed: Top Rated Visitor Attractions In Every Country In The World.
# The World's Safest Cities Ranking, 2018.
# The World's Most Powerful Militaries In 2018.
# The World's Most (And Least) Expensive Cities For Taxis, 2018.
Track Latest News Live on CEOWORLD magazine and get news updates from the United States and around the world. The views expressed are those of the author and are not necessarily those of the CEOWORLD magazine.
Follow CEOWORLD magazine headlines on:
Google News
,
LinkedIn
,
Twitter
, and
Facebook
.
Thank you for supporting our journalism. Subscribe here.
For media queries, please contact:
info@ceoworld.biz