How to Invest to Grow your E-Commerce Business
In the early stages of running an e-commerce business, it can be a challenge to know where to invest money in order to grow the business to the next stage.
The key to investing in growth is to always be doing it. Having guidelines in place is important, especially in the beginning stages of building an e-commerce business, when striking a financial balance often means considering whether to invest more in marketing, upgraded equipment or systems, talent or the myriad of other crucial elements that help a business function and grow.
While much depends on the amount of the initial rounds of investment that you're able to secure, much will also depend on key factors such as the strength of your product or service idea, which initial marketing tactics prove effective and how much they cost, and being open to new information about how you are running the business that will lead to changes in what you are doing in order to streamline processes and make them more effective.
Perfect your Product
At the core of your business you must have a good product or service that the market wants or needs in order to grow. Even with an unlimited marketing budget, your business will not get off the ground without this solid base. Word of mouth reviews will make or break you, especially in the early stages of development. Before you consider investing in growth, make sure that your product or service is the very best version of itself that it can possibly be, and that customers will believe this as much as you do.
Part of this will be the quality of the product or service itself, part will be originality. How does your unique solution change the value proposition? Is it unique enough to solve a problem for the market? Your product or service has to be something game-changing. For us at StickerYou, it was offering the ability to order customized stickers online at a time when customization was not available, especially in the sticker and label space.
Once you see a decent product market fit, this will increase your confidence in what you can do and where you fit in the market. Without this base, your marketing efforts will be like throwing stacks of bills on a bonfire.
Start Small
After you've perfected your product or service, next you'll need to find a way to market it. This will require a bit of raw hustle, and experimentation with different marketing methods on a micro scale. According to financial information company Sageworks, a general rule of thumb for small businesses is to invest between 1 and 4% of annual sales in advertising and marketing. The percentage will depend on your product or service offering, but this is a good guideline to start with. If your company isn't yet making money, this means your marketing spend will be limited. Because of this, it's crucial that you understand which marketing initiatives will be the most effective for your business.
Fortunately, smart digital marketing can be done on a micro-scale, allowing business owners to research and test out a variety of methods to acquire info on the cost of customer acquisition. Run a number of tests across different platforms that might make sense for your business, such as an email newsletter or social media ads. Choose a number of people to send to, or a number of impressions to collect, such as 1,000. From this sample size, drill down into how many clicks came from this effort, and how many conversions. Drawing on these numbers, you'll be able to discern an acquisition cost per customer, which will help in deciding which marketing methods to pursue first.
Know Your Limits
Some people foolishly pour money into marketing to scale up a business, rather than accept that things are dynamic and that there are limits to what you can spend on marketing. You have to be careful about where you invest your money, especially in the beginning.
As your business progresses and grows, consistently test out different marketing methods to see what works best at every stage of development. Marketing should not remain static – just because it worked before doesn't mean it will always work. As your business grows there will be changes in the business environment, in customer expectations and need. It's not a perfect science, but consistent monitoring and testing can give you a ballpark framework to move forward with.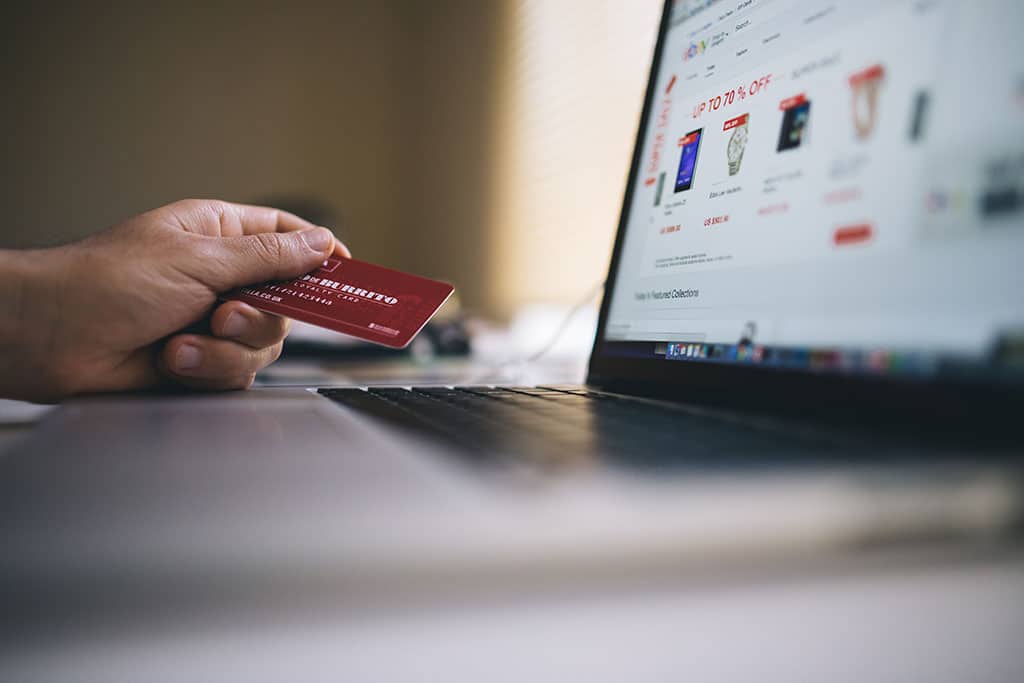 Reaching the Tipping Point
At a certain point in the growth of your business, there will be enough stability and income that you'll feel more confident in investing in other core aspects of the business and feel less ambiguous about succeeding. When you reach this tipping point, look into investing in things that will help production capacity grow, including investing in machinery, more office space and better people.
This phase is exciting because there is less risk. It's less about whether or not the business will work at this point, and more about whether it will work well enough to maximize opportunity. When you have enough of a base, confidence in your business is based on reality, not false hope, and you'll see the returns of marketing, sales and customer retention efforts.
Knowing when to invest and what to invest in while growing your e-commerce business is essential to success. Perfect your product, start small, know your limits and increase investment once the business is more stable and watch your e-commerce business blossom.
---
Have you read?
# Most Startup Friendly Countries In The World.
# Countries With The Highest Average Life Expectancies In 2030.
# World's Best Hospitality And Hotel Management Schools, 2019.
# Best Fashion Schools In The World For 2019.
---
Add CEOWORLD magazine to your Google News feed.
---
Follow CEOWORLD magazine headlines on:
Google News
,
LinkedIn
,
Twitter
, and
Facebook
.
---
Thank you for supporting our journalism. Subscribe here.
---
For media queries, please contact:
info@ceoworld.biz
---