Considering Buying Stocks? Don't Forget to do Your Due Diligence!
If you're considering buying a stock, it's important to gain a detailed understanding of the company beforehand. This can seem like an overwhelming prospect, but it will make you a better, more efficient investor and decrease the amount of potential risk involved.
So when you're ready to research a company, what exactly do you need to know about them, and where can you find this information?
What Do They Do?
This may seem like an obvious point, but it's essential that you have a solid grasp of exactly what it is the company does before investing. Warren Buffett once stated that he doesn't invest in what he doesn't understand, and it makes sense to follow his example.
If you don't understand the company's business model, how are you going to determine if it's seasonal, or how robust it is in the current economy? Make sure you take the time to read up on the company's model first, and if you don't get it it's probably a good idea to pass.
Their Financials
When you're researching a company's financial background, it's a very good idea to take the following into consideration:
Revenue – A business that has a growing revenue every year is obviously preferable. However, bear in mind that it's not realistic for companies to grow its sales every single year since it was established, particularly if it's a new company or there are problems in the economy or industry.
Net Income – A net income that is consistently trending up demonstrates that the business has a good grasp over how to manage its prices and market its products effectively.
Profit Margin – The ideal signifier would be that the business has managed to increase their profit margin every year, regardless of the economical climate. This shows that there is an ever-increasing demand for the product or service to allow the company to charge more, and also that the company have been controlling their expenses efficiently.
Who Are Their Competitors?
Another important factor to look at before investing is how the company measures up next to their competitors. Research how saturated the market is, who their main rivals are, and how much of a share of the market they have. Using a business intelligence platform can be very useful for this purpose.
It's also crucial to determine what the company's competitive advantage is; do they offer a lower price point than any of their competitors? Do they have a strong brand awareness?
Who's Running the Ship?
Knowing the people in charge of the company can be an extremely useful insight when you're deciding whether or not to invest. These are the people who are ultimately responsible for the business' fate, so looking at things like their previous jobs, level of experience, and what they've achieved for the company thus far is a good idea before making an investment decision.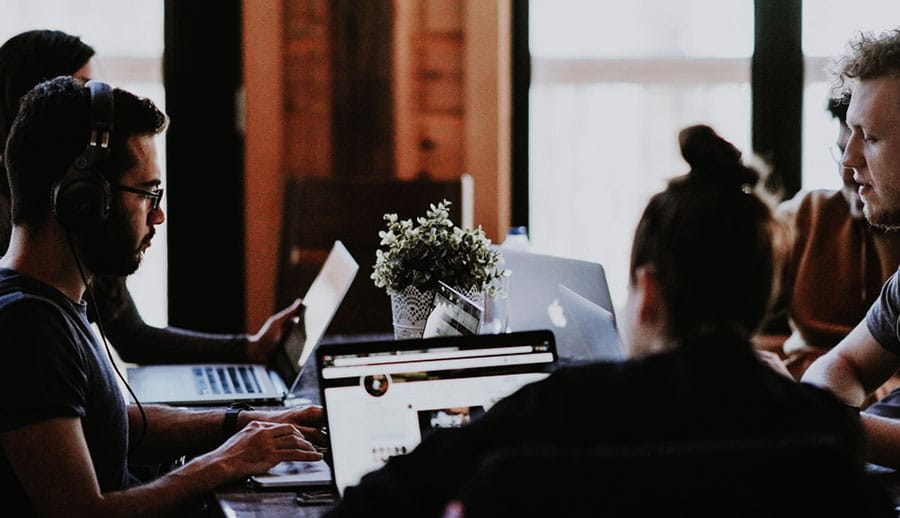 Getting Hold of The Information You Need
So once you have a clear picture of the kind of information you need about a company, where can you find it? There are a number of different sources for this data, and it's likely you'll have to use a combination in order to gain a complete picture of the business in question.
Company Website
One of the easiest places to start your search is the company's own website. This should offer details such as the business model, years in operation, current news and structure. It should also provide information about its senior staff, even if it's a name and bio of a couple of sentences.
A website that provides very few details could be considered a red flag in itself; companies that are open and forthcoming about their business and its current state are clearly much more preferable to those that appear to be hiding something.
Annual Reports
It's always worth taking a look at a company's annual reports; these can tell you things like whether they're making a profit or not, and the potential reasons why, details on the business' financial statements and also a statement from the CEO or other senior executive regarding how the company is doing and what they hope to accomplish in the near future.
Disclosure Documents
These can provide lots of different insights into a company's current state, including things like annual and quarterly financial statements, management information circulars, and prospectuses. One thing to bear in mind when looking at these documents however is that things can change very quickly for a company, so it's vital that you're looking at the most recent documents available.
Securities and Exchange Commission
The SEC provides information on U.S. stocks. The data can be accessed free of charge and includes things like registration statements, prospectuses and financial reports; both audited and unaudited.
Third Party Websites
Yahoo! Finance provides quotes in real-time, as well as news, currency rates and historical data for stocks which can be compared. Google Finance can also be a useful resource for investors; it offers much of the same data that Yahoo! does, as well as splits and dividends and price charts. Other websites such as Globe Investor and Stockwatch can also be used to find data for past stocks, though keep in mind that there may be a fee involved in some cases.
Global Database
Searching through all of the above sources will undoubtedly take up a lot of your time and resources, so a business intelligence provider such as Global Database is a much easier and more efficient solution. Global Database compiles data from numerous sources and presents it in a clear and easy to understand manner. It gives you a complete overview of each company, including data on finances, credit score, employees, structure and ownership, digital insights and more.
Not only can you access a specific database for the country or industry you need, you can also filter the records contained based on factors such as number of employees, revenue, technologies used, years in operation, location and more. Whether you're thinking of investing in the Singapore paper industry or the South Africa automotive companies, you'll find comprehensive and high quality data in just a few clicks.
Gathering background information on a company before investing in stock is a time-consuming but essential process. In order to make sure you're working with the most accurate data it's important to use only legitimate sources and also to check that the information is up to date. A business intelligence platform can be a one-stop solution providing you choose one with a strict data accuracy policy and a wide range of company insights.
---
Have you read?
# Most Wanted Luxury Hotels In The United States For Its Hi-End Travelers.
# Top 100 Best Executive Search Firms And Consultants That Dominate The Recruiting Business.
# The World's Best Airlines For Business Travel In 2017.
# Best Websites For CEOs, Senior Executives, And entrepreneurs.
Track Latest News Live on CEOWORLD magazine and get news updates from the United States and around the world. The views expressed are those of the author and are not necessarily those of the CEOWORLD magazine.
Follow CEOWORLD magazine headlines on:
Google News
,
LinkedIn
,
Twitter
, and
Facebook
.
Thank you for supporting our journalism. Subscribe here.
For media queries, please contact:
info@ceoworld.biz