4 Money Tips for Entrepreneurs With Irregular Income
Business executives walking
For full-time employees of companies, budgeting is a fairly basic process. These individuals know exactly how much income they'll be bringing in each month and how to allocate it. But for entrepreneurs with irregular income, it's not nearly so easy. 
The Challenges of Irregular Income 
An irregular income is something most entrepreneurs, freelancers, and business owners eventually grow accustomed to. But just because it becomes normal doesn't mean it becomes easy. There are plenty of challenges that come with the territory, including:
In terms of budgeting for monthly expenses, it's tough to plan ahead when you don't know how much money you'll be making. This leads many people to just "wing it" and hope everything works out.
When you're winging it with budgeting, saving becomes sporadic. Some months you have a little bit left over, while other months you're actually tapping into your savings.
Many people on irregular incomes don't invest at all. They don't have retirement plans at work, and their financial situation causes them to focus more on monthly survival than long-term gains (regardless of whether they have a small or lucrative income).

Instead of looking at irregular income as a disadvantage, it's time to view it as an opportunity to practice discipline and get ahead. When treated in this manner, everything changes.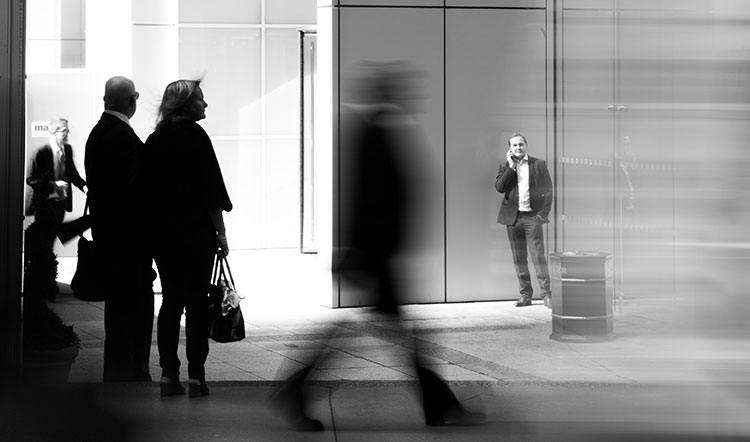 4 Personal Finance Tips for Irregular Income 
Managing your personal finances through the context of irregular income requires some intentionality. Use the following tips to stay on track: 
Establish a Baseline
The most important aspect of managing money on an irregular income is to understand what your baseline figure is. In other words, you need to know what your minimum income is.

Let's say, for example, that you've brought in the following amounts over the past six months: $5,500, $7,500, $4,200, $9,900, $8,900, and $8,000. While your average monthly income over this period is $7,333, your lowest monthly income is $4,200. This is your baseline. And it's with this figure in mind that you'll develop a budget.

Develop a Prioritized Budget
For most people, a budget is pretty standard from month-to-month. But with an irregular income, you have to develop a tiered or prioritized budget.

Using your baseline figure, you distribute money across the necessities: food, shelter, utilities, transportation, etc. After your income covers these items, you can then take whatever is left and spread it out across the next tier of expenses, and so on and so forth.

Some months, your income will only allow you to cover the basics. Other months, you'll have a significant surplus that can cover all of the "wants" on your budget. When you have a plan, there's never any question as to where this additional money goes.

Anticipate Major Expenses Irregular income combined with irregular expenses can create an issue – if you don't plan ahead. But by anticipating these expenses – such as annual insurance payments, taxes, holiday gifts, the purchase of a new vehicle, summer vacations, etc. – you can avoid getting caught in a tight spot.

Do your best to plan ahead and save for expenses incrementally on a monthly basis. If, for example, you know that you'll need $2,000 to purchase gifts in December, try to save $500 per month starting in September.

Even with a strategy, you'll occasionally find yourself in a situation where debt is inevitable. Even here, planning ahead can help you.

"If you anticipate debt headed in your direction, a low-interest credit card is great to keep your additional costs low while you slowly pay off the balance," CardGuru advises.

Create an Emergency Fund

An emergency fund of three to six months of expenses is important for anyone to have on hand. But as someone with an irregular income, you definitely need to be on the high end of this range. If you don't currently have any cash set aside for this purpose, start budgeting to build up this fund. Not only will it come in handy, but you'll also rest easier at night knowing you have a cushion to fall back on.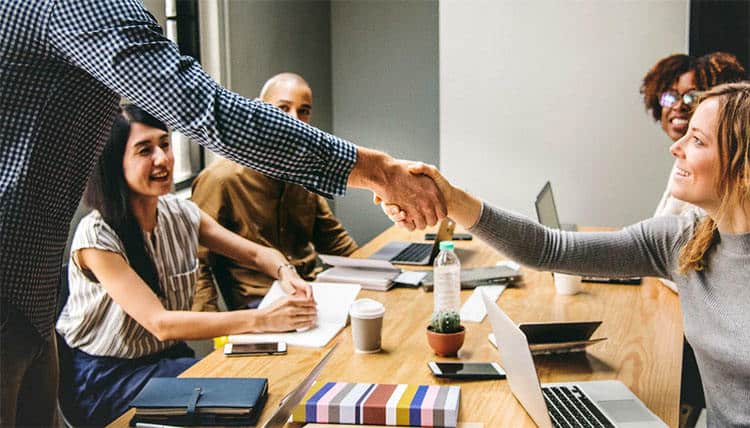 Make Personal Finance a Bigger Priority 
Personal finance is an important topic for any adult – working, retired, or otherwise. But for people with irregular income, it's arguably even more significant. If you don't approach this issue with discipline and intentionality, you'll look up ten years from now and find yourself drowning in debt with no retirement savings, no plan, and feelings of hopelessness and despair. That's not overselling the problem – that's reality.
It's never too late to get serious about personal finance. Spend a few minutes every day implementing action steps, reviewing your situation, and planning for the future. And whether your income swings as little as 10 percent in a year or as much as 100 percent, you can end up on top.
---
Have you read?
# World's Best Countries To Invest In Or Do Business.
# Most Expensive Countries In The World To Live In, 2019.
# Global Passport Ranking, 2019.
# The World's Safest Cities Ranking.
# Most Startup Friendly Countries In The World.
---
Add CEOWORLD magazine to your Google News feed.
---
Follow CEOWORLD magazine headlines on:
Google News
,
LinkedIn
,
Twitter
, and
Facebook
.
---
Thank you for supporting our journalism. Subscribe here.
---
For media queries, please contact:
info@ceoworld.biz
---