Five Ways Corporations Can Move the Needle Using Technology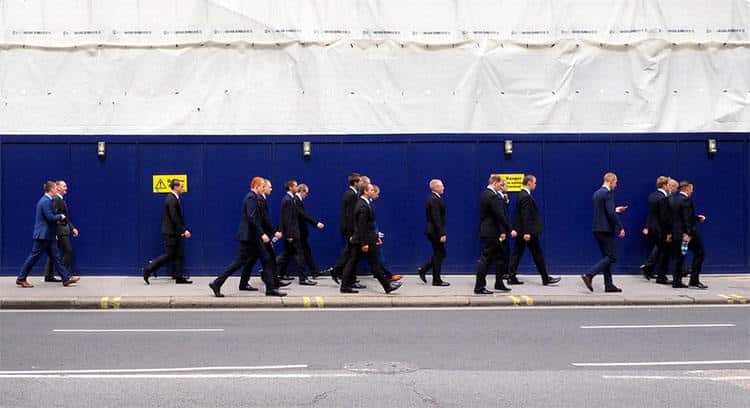 With quantum computers and the 5G network just over the horizon, 2019 promises to be a year of incredible innovation. In order for a company to innovate and maintain a competitive edge, it needs to think seriously about their digital transformation journey, says Michael Leadbetter, CEO, and founder of Pivot Factory, a business/management consulting firm.
"Digital transformation is typically focused on (1) creating new business models (2) adding technology to an existing product (3) using technology to make the core business more efficient," he said.
Some things to consider:
Artificial Intelligence
Artificial intelligence (AI) is simply the term given to computers doing things that resemble a person "thinking," such as learning or problem-solving. Because computers can process data far more quickly than people can, AI has the potential to revolutionize time-consuming tasks such as recruiting and reviewing resumes, allowing human resources departments to become more streamlined or to focus on other things. Despite the hype, AI is not a magical, one-size-fits-all solution.
As observed by Michael Leadbetter and Pivot Factory, it is important for companies to undergo a brutally honest assessment about whether this type of disruptive technology is a good fit with the company's strategy and current configuration.
Machine Learning
Machine learning is closely related to artificial intelligence and just means that a computer teaches itself by performing a task over and over again, rather than being programmed by a person. In one of the best-known examples, Google's game-playing computer AlphaZero taught itself to play chess and was able to beat the best chess-playing computer in existence in less than four hours. For any type of work that requires learning and problem solving through repetition and pattern recognition, companies would be well-advised to consider whether a computer might do better than a person.
 Quantum Computing
The world's first commercial quantum computer at the CES (Consumer Electronic Show) 2019 conference. Unlike traditional computers that use "bits" – ones and zeros – to store information, quantum computers use "qubits," which can be both a one and zero simultaneously. This allows quantum computers to potentially be thousands of times faster than classical computers. The CTO of Airbus, Grazia Vittadini, believes we are at the start of the quantum era for aerospace, along with the automotive, biotech, and finance industries.
5G Network
Another surprise at the CES 2019 conference was the quiet unveiling of a 5G prototype phone. The 5G network is the next generation of wireless service, and is expected to be at least 20 times faster than the current 4G experience. This means data transmission will be so fast, it could eliminate the need for cables for some applications and industries. It will also facilitate the spread of other disruptive innovations such as artificial intelligence.
Internet of Things
With far faster computers and networks just over the horizon, as well as the technology to pore through and analyze vast stores of data, it would be an oversight not to mention one of the primary sources of all of that new data – the Internet of Things (IoT). The term can be used loosely to describe anything connected to the internet.
More precisely, however, it means that an increasing number of devices, such as smartphones, wearable fitness devices, and perhaps even your refrigerator, are equipped with sensors to gather and then transmit the resulting data.
There is still a tremendous need for standards, as well as better security and privacy, for IoT devices. However, there is huge growth potential as well.
Take a digital assessment of your firm, says Leadbetter. " Digital Transformation Assessment should include understanding your key organization and business challenges and what actions to take to able to innovate effectively and systemically."
---
Have you read?
# India Rich List For 2018: Richest Indian Billionaires. (Global)
# China Rich List For 2018: Richest Chinese Billionaires. (Global)
# Taiwan Rich List For 2018: Richest Taiwanese Billionaires. (Global)
# New York Rich List For 2018: The Billionaires Of New York. (US)