Here's What Savvy Entrepreneurs Do Outside of Work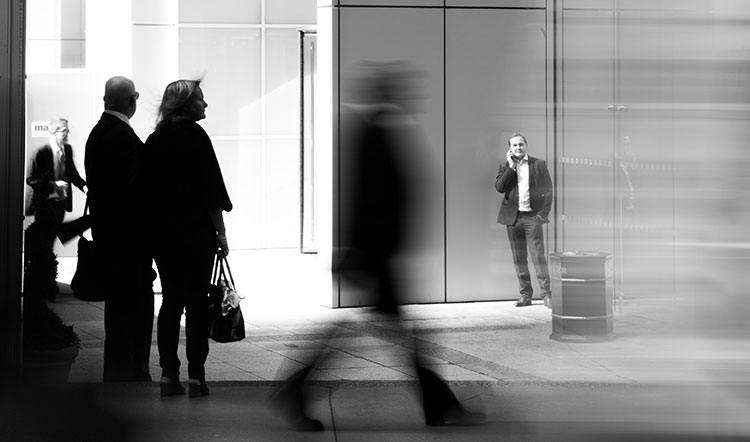 Business executives
When it comes to studying successful entrepreneurs, there's more to their stories than just what they do in their careers. Equally as important are the habits and choices they make in their personal lives away from work. And if you can learn how to mold your life after these patterns, you'll put yourself in a position to be highly successful.
4 Habits of Smart and Successful Entrepreneurs 
There's no secret formula to successful entrepreneurship. Every story is different, and each person follows their own set of rules and guidelines. However, if you look at an entrepreneur and study the decisions they make in their personal lives, you may just find that they offer several powerful learning opportunities. Let's examine a few of them: 
Proper Work-Life Balance
You might be able to sustain 18-hour workdays with a few hours of sleep for a couple of months at a time, but it's not a sustainable way of life. To be a successful entrepreneur, you must discover the proper work-life balance.
Work-life balance is about creating some division in your life so that you're able to recharge and refresh. You need to spend multiple hours of every day – and at least one full day out of every week – totally disconnected from work. Otherwise, you'll lose focus and get burned out.
"Many entrepreneurs I talk to often think about how much time off that their peers have because of their cushy corporate jobs. Entrepreneurs should try creating similar schedules as well so that they can have proper work-life balance," business owner Danny Wong suggests. "If corporations can make it happen, entrepreneurs can too!" 
Smart Personal Finance
Successful entrepreneurs aren't careless with their money. Instead, they make smart choices to maximize their income, increase savings, invest wisely, and spend strategically.
In most cases, success is found in the details. For example, savvy entrepreneurs will often use rewards credit cards to enjoy attractive perks – like access to airport lounges or generous cash back on dining out. They also recognize the value in regular monthly investing to enjoy the benefits of compound interest. 
Daily Exercise
Physical exercise is important for everyone, but few people get the recommended amount they need on a daily basis. Successful entrepreneurs make it a point to get at least 30 minutes of moderate to rigorous exercise every day. Not only does this improve physical fitness, but it also reduces stress. 
Commitment to Learning
 As motivational speaker Charlie Jones once said, "You are the same today as you'll be in five years except for two things: the books you read and the people you meet." This quote goes hand in hand with the fact that the average millionaire reads at least one non-fiction book per month. That's 12 non-fiction books per year and more than 600 over a lifetime!
Entrepreneurs and other successful people make a long-term commitment to learning, both inside and outside of the classroom. They recognize the need for education and consume valuable information that makes them smarter and more experienced. 
Learn From Those Who've Been There 
The internet has given anyone and everyone a voice. All you need is a computer, wireless connection, and social media profile and you can broadcast your thoughts and opinions to an audience of millions. And while this sort of democratization has its benefits – it also produces some ill effects. It often muddies the waters, so to speak, by allowing people with incorrect and uneducated opinions to speak over those with actual experience.
You don't learn how to lose weight by listening to a 300-lb sumo wrestler – you speak with a nutritionist or dietician. You don't learn how to save money and build wealth by going down to the local payday lender and talking to the people standing in line – you set up regular meetings with a financial advisor. And you don't learn how to be a successful entrepreneur by studying someone who has started five businesses and seen each of them fail miserably – you talk to the guy who has launched, grown, and sold multiple businesses.
If you want to learn about what it takes to be a successful entrepreneur, you take the time to study what these individuals are doing in both their personal and professional lives. In doing so, you stand a much better chance of flourishing.
---
Have you read?
# Revealed: Top Rated Visitor Attractions In Every Country In The World.
# The World's Safest Cities Ranking, 2018.
# The World's Most Powerful Militaries In 2018.
# The World's Most (And Least) Expensive Cities For Taxis, 2018.
---
Add CEOWORLD magazine to your Google News feed.
---
Follow CEOWORLD magazine headlines on:
Google News
,
LinkedIn
,
Twitter
, and
Facebook
.
---
Thank you for supporting our journalism. Subscribe here.
---
For media queries, please contact:
info@ceoworld.biz
---