Why Studying At College Is Getting Harder And Harder Each Year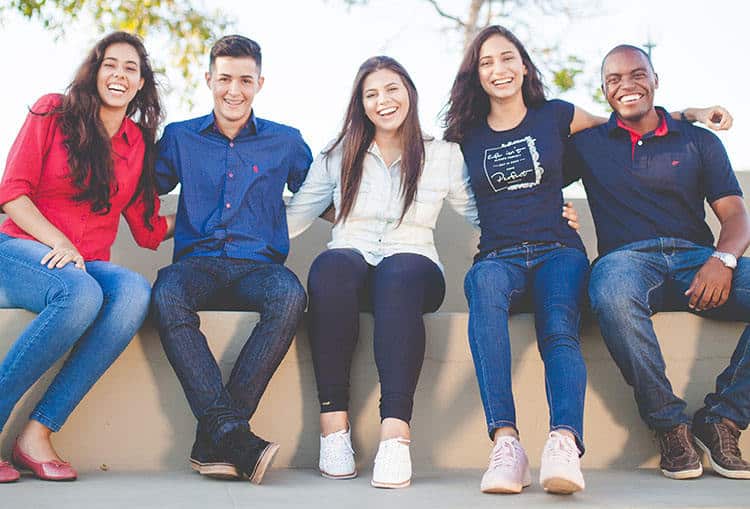 Truth to be told, the first year of college can be overwhelming for everyone; a student transitioning from high school to college has a particularly important meaning to their life. Moreover, a student doesn't directly transition between different educational practices and location; they also transition between classes of 20 students to classes with 500 students, or between having to study 20 pages to having to study hundreds of pages. The responsibilities in college are also much more severe than those in high school, from keeping up with the homework, textbook studying to the course syllabus; this all can be too much.
Of course, there are many advantages to attending college and the way you face education and studying. Even so, in the past couple of year, it has become impossible for students to focus on advantages when there are so many disadvantages, one of them being excessive studying and extremely high expectations regarding exams, homework, and the overall amount of material that needs to be covered. No wonder half of the students in the first year decides to drop out. Therefore, we're going to tackle why studying has gotten and is still getting harder for students. But, before we actually do that, make sure to hop over to  get essay help online, in case you need some help with college writing obligations, like researches.
Distractions
With the introduction of online textbooks and the allowance to students when it comes to the technical assistance of their laptops during classes has, personally, created a distraction-galore zone for the students. Sure, the subject material for each class is definitely hard and time-demanding in regards to understanding and memorizing, but have you ever thought of how distracting and useless technology is when it comes to the actual process of studying and information processing. Studying at one's laptop is probably the worst thing a student can do not to help themselves. Admittedly, the world wide web can be useful at times, providing necessary information in a split of a second, but let me remind you of a thing called social media.
Everyone is guilty of trying to study while scrolling endlessly through Instagram and Facebook. Social media has become an indispensable part of our lives, especially college students and millennials. Because it is so addicting and socially unacceptable not to be a part of, social media and useless Internet browsing have made it exceptionally hard for students to stay focused and maintain their attention span. Therefore, in order to get successful in studying even in the hardest times and hardest subjects and classes, students need to start writing down during the class, leave their phones in their bags, and their laptops at home. According to Huffington Post, note taking and writing during class and learning can improve cognitive functions and learning abilities and many studies have provided proof. In the end, the pen might be mightier than Word after all.
Loads of Work and Class
Remember the days when high school homework was annoying and too much? Yeah, neither do I, because the amount of homework students have to do in college is simply mind-blowing. And, it's not just regular homework, it's in the form of research papers, essays, text analysis, etc. Sometimes, however, schoolwork can be pretty useful, because it helps you recall the information you've gathered in the class and prepares you for exams in advance. But, lately, students have been complaining how they have to complete up to three papers per week, or five work pages and projects, and even tests, all in the five days of regular college classes. Not only is this amount of work exhausting, but it can be completely counterproductive in terms of effective studying and learning of new subject matter and getting good grades. There is a catch though; many students also avoid taking too many classes to avoid having too much work, but in the long run, the lack of classes and exposure to new knowledge necessary for their future career can be quite harmful.
Speaking of classes, there is also this necessity to attend every class each time, or you might get punished in one way or another. Some colleges have a practice of not allowing their students who lack attendance to take final exams. Some colleges practice severe grade penalties for missing out on only a few classes. Either way, this can create a really uncomfortable studying and learning environment for students, as they feel the pressure to attend all the classes, every time. College burnout and exhaustion is usually a common outcome of such practices
Early Mornings
Personally, one of the worst things the educational system did not decide to address and improve are the early morning classes. Studies have shown that the early morning classes affect students' abilities to comprehend information, perform well in exams and even influence their mental and physical health. There have been cases of students falling asleep during classes, or sleep deprivation making it impossible to learn the already tricky subject matter. Not to mention that sleep deprivation in students can lead to substance abuse, like alcohol, drugs or cigarettes, even caffeine tablets, and sleeping pills.
Early morning classes also lead to impaired judgment and students are more likely to get easily drawn into peer pressure and situations leading to negative consequences. Moreover, due to lack of sleep, students may also have conflicts with friends, family and even professors, because of mood swings and irritability. Researches have shown that by starting school at 8:30 a.m. instead of 8 a.m., students will get more sleep, eat properly and on time and come to classes fully concentrated. This might also enable them to study a bit easier and tackle difficult college tasks promptly and effectively.
---
Have you read?
# Top 500 Best Universities In The World For 2019 : Medicine And Health Science Degrees. | Life Science Degrees. | Physical Science Degrees. | Psychology Degrees. | Arts and Humanities Degree. | Education Degrees. | Social Sciences Degrees. | Business And Economics Degrees. | Computer Science Degrees. | Engineering And Technology Degrees.
Track Latest News Live on CEOWORLD magazine and get news updates from the United States and around the world. The views expressed are those of the author and are not necessarily those of the CEOWORLD magazine.
Follow CEOWORLD magazine headlines on:
Google News
,
LinkedIn
,
Twitter
, and
Facebook
.
Thank you for supporting our journalism. Subscribe here.
For media queries, please contact:
info@ceoworld.biz