Diminshing Commericalism & Greed Leading Companies AND The Future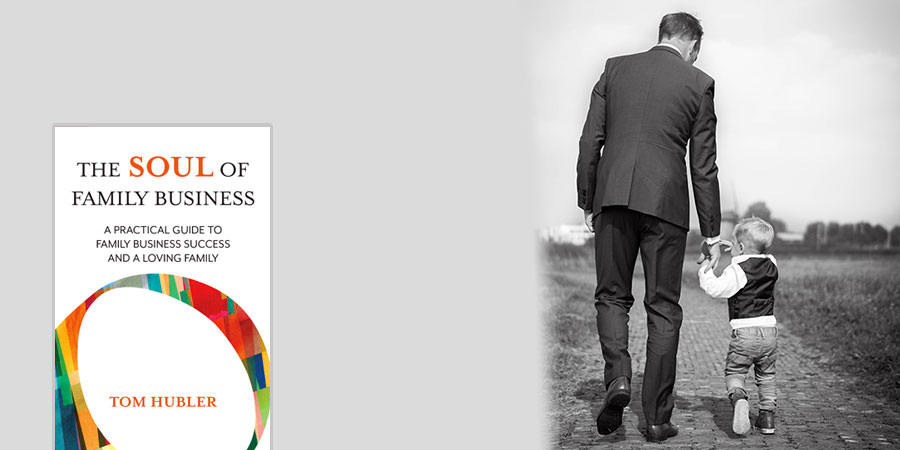 The turn of the year symbolizes an excellent opportunity to make a significant New Year's resolution: a plan about wealth and money. One of the greatest fears parents in family businesses have is the impact of money on adult children and grandchildren. I often hear parents lament, "It was much easier making the money than figuring out what to do with it." Among parents' deepest fears is that money could corrupt their family's values or create a disincentive that turns adult children or grand-children into (as one client put it), "slugs."
Unfortunately, most of the focus of financial professionals is on wealth preservation and very little attention is placed on wealth preparation planning.  Wealth preparation planning centers on development of financial wellbeing and begins with a family discussion about family values regarding money and addresses the question "Are we living according to our values and if not, what do we need to do to being our family's behavior back into alignment?"
As it turns out, grandparents are in a unique position to influence the culture of their family by how they treat their grandchildren. When Kailey, my oldest grandchild, was entering first grade, I gave her a "share check" to give to her school or church. I explained to her that many kids don't have the money to buy clothes and supplies for school, so from now on each time I gave her a present I would also give her a "share check" to help anyone she wanted. I explained she could have a discussion with her parents each time she received a check to identify the recipient. (Among others she has chosen are the Brownies, the Humane Society, and her school.)
"Grandpa, does that mean I won't get my Christmas presents?" she asked. "No," I said, "you will always get presents, but you will also be able to share."
My "share checks" experience with Kailey has rewarded her and me with wonderful, positive money memories. It is a small step that has made a big impression on her along the road to what I tell clients is family wealth preparation planning. See, we really do learn everything important in kindergarten.
According to Nathan Dungan's book Prodigal Sons and Material Girls: How Not to Be Your Child's ATM adolescents have certainly become consumers, spending (on average and adjusted for inflation) five times what their parents were able to spend. That should come as no surprise since the advertising industry starts branding children almost from birth.
Marketers spend approximately $20 billion a year to influence children's buying habits. By the time a child is 21, he or she has been exposed to 23 million ad impressions— that's 3,000 a day on average! As a result, children 0 to 18 years of age spend or influence the spending of $1 trillion a year. No wonder parents are concerned about passing their wealth on to the next generations. In the book "Philanthropy, Heirs & Values: How Successful Families Are Using Philanthropy To Prepare Their Heirs For Post-transition Responsibilities", authors Roy Williams & Vic Preisser assert that 70 percent of estate plans fail when their goal is to maintain control over assets. There are many reasons for this, but generally it's poor preparation. The natural question that comes to mind is "what's a parent to do?"
Here are some steps to initiate a process for your family plan: Initiate a family meeting to share your concerns.  Involve the entire family—all generations—in the process of solving the problem. Identify your family values and use them to create a family culture where wealth and money become an extension of those values. This creates a "share check" for family members to use their wealth for good in the world and to include philanthropy in the family culture.
Gratitude is an essential ingredient for assisting family members in developing an appropriate balance regarding their wealth.  A well-developed sense of gratitude provides significant personal benefits, such as reduced stress and anxiety, enhanced health, an appreciation of one's own talents and gifts, and the clarity to live a more purposeful life.
Living a purposeful life is the key to happiness and fulfillment–spending money is not the answer. Happiness and fulfillment in life is understanding your gifts and manifesting them for the benefit of your family, your community, and your higher power.
Related to gratitude is the notion of service and philanthropy. Service and philanthropy are the antidote to consumption and the sooner you can involve your family in them, the happier you will be. T. Michael Thompson in his book, "The Congruent Life: Following the Inward Path to Fulfilling Work and Inspired Leadership," writes that service is on the outside like prayer is on the inside, and David DeSteno's research on self-control found that:
". . . that pride, gratitude and compassion, whether we consciously realize it or not, reduce the human mind's tendency to discount the values of the future.  In doing so, they push us not only to cooperate with other people, but also to help our own future selves. Feeling pride or compassion has been shown to increase perseverance on difficult tasks over 30 percent. Likewise, gratitude and compassion have been tied to better academic performance, a greater willingness to exercise and eat healthy, and lower levels of consumerism, impulsivity and tobacco and alcohol use."
~ New York Times, December 29, 2017
As 2019 begins, do all you can in your family to develop the emotions of gratitude, pride, and compassion.  In doing so you will be making a major contribution to the success of your family toward living a more balanced life in regard to money, wealth, and commercialism.
---
Add CEOWORLD magazine to your Google News feed.
---
Follow CEOWORLD magazine headlines on:
Google News
,
LinkedIn
,
Twitter
, and
Facebook
.
---
Thank you for supporting our journalism. Subscribe here.
---
For media queries, please contact:
info@ceoworld.biz
---