How to Make Money in Retirement: Easy & Smart Ways to Make Extra Money
There are so many different ways to make money as a retiree. All of these options can be done full time or on a casual basis, depending on how much time you want to commit. Keep reading for a few smart and easy suggestions to earn extra money.
Watch Videos
Who wouldn't want to make money while watching videos? You won't make a huge amount from this, but a little bit of extra cash coming in is always welcome.
And many websites reward you with gift cards or a payment via PayPal for watching short clips, so look around and find the right one for you.
Find Unclaimed Money
There are a lot of ways you may have lost or forgotten money that you are entitled to. Unclaimed money can be winnings and prizes, proceeds from a sale, share dividends, rent and bond, and lost wages.
The exact process to claim this money may differ depending on where you live, but there are online registers you can search through. If you find money you believe is legally yours, you can then send in an application and supporting documentation to the government.
Sell Alternative Assets
Did you know you can sell your life insurance policy? Life insurance is considered a great investment and is one way you can sell alternative assets.
Mason Finance gives you the option to sell your insurance, as many people surrender or lapse their policies without the knowledge of a life settlement. Be sure to look further into this if it sounds right for you!
Make Money While You Shop
If you shop online a lot, you could be saving money by simply downloading a few browser extensions. Ebates and Honey are examples of cash-back websites that will return to you a percentage of your order cost. You'll receive a pop-up to activate for each new online shopping trip, and that's all you have to do!
Do Something You Love
Do you have a hobby or passion? If you love knitting, sewing, cross-stitching, painting or any other crafty activity, why not sell your products online?
Etsy is the perfect marketplace for you, as it is simple to navigate and easy to set up a shop. Regardless, you can always ask a family member to help you with the online stuff, so don't let that deter you! If you live in an area with a local craft market, you could even set up a stall there on weekends.
Try Consulting
If you have a particular speciality or interest you know a lot about, you might consider becoming a consultant. List out your skills and experience to determine what areas you could help others with and what kind of advice you're qualified to give.
Top 20 Countries for Retirement Security In 2018: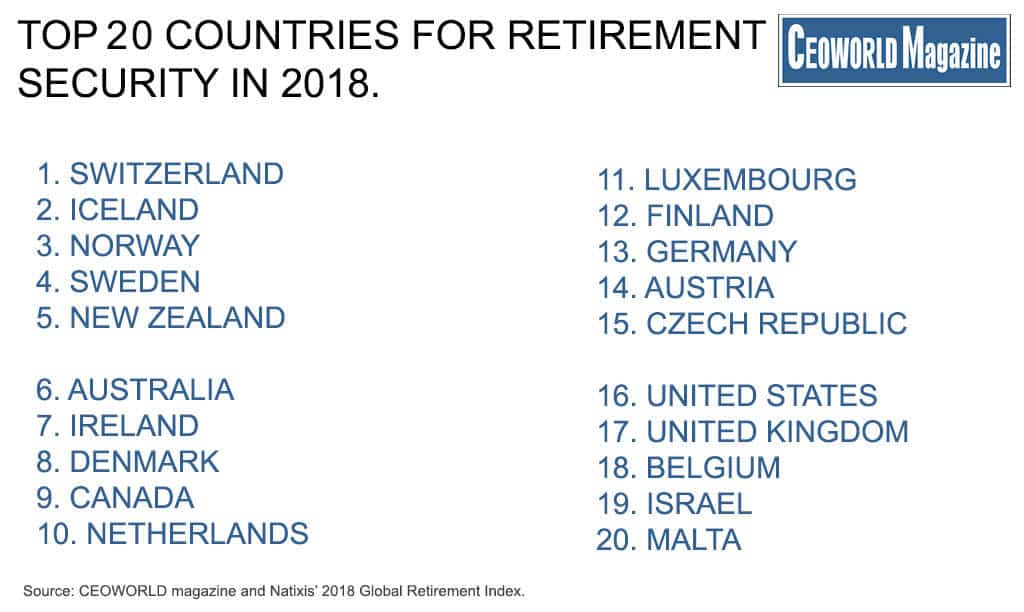 ---
Have you read?
# Most Wanted Luxury Hotels In The United States For Its Hi-End Travelers.
# Top 100 Best Executive Search Firms And Consultants That Dominate The Recruiting Business.
# The World's Best Airlines For Business Travel In 2017.
# Best Websites For CEOs, Senior Executives, And entrepreneurs.
Respond