7 Ways To Perfect Your Skills And Employability
Being highly employable in today's world is something all of us should be looking forward to. Having those skills that make us an appealing candidate will most likely contribute to a better career and trajectory in life. Building those employability skills through education and training will help you make the most out of your time and resources and will make you a very appealing candidate for all potential employers. To help you secure an advantage when searching for a job, but also some higher-earning positions, keep reading below and find out which are those skills that make you a highly employable person.
#1. Learn how to organize yourself better
If you want a better job, get organized. Organizational skills are vital if you want to advance in your career and boost your chances to get one of those higher-paying jobs. Try to get those organizational skills by developing a system to help you in this regard. For instance, a planner will help you get a better idea on those daily duties that you have to tackle and how to do it more successfully.
You can also improve your organizational skills by volunteering to take leadership or coordination roles in your local community or even in your workplace. This will help you get a better hold of those skills. Plus, you can also take part in planning processes and initiatives. There are available some strategic planning courses and event management courses which will also help you get better with your organizational skills.
#2. Improve your teamwork skills
Most companies search for those employees who have impressive teamwork abilities. Generally, a similar set of skills will make you more adaptable and involved in the company's trajectory and success. To improve those particular skills, you should first try to participate in steering committees, boards and councils, volunteering groups. Try to get assigned as much as possible in groups projects and try to attend as many professional development workshops and seminars.
There are certain courses that will help you get a better hold of such skills and will most likely help you build some impressive teamwork skills.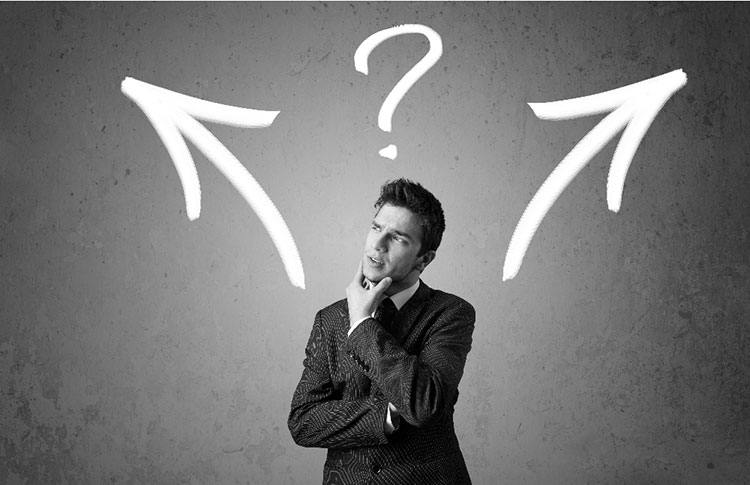 #3. Learn the art of self-motivation
Self-motivated employees are usually seen as a highly important asset by all managers and learning how to motivate yourself in different circumstances will make you an appealing candidate whenever you apply to a new job. To achieve this, you should start to develop your own goals and objective, create realistic strategies that will help you reach those, but also some strategies that will help you remain on track. To prove that you are self-motivated, request frequent performance reviews, ask how can you improve those areas where you still have some work to do and ask how can you improve or enhance your set of skills. Take the initiate whenever the opportunity appears and ALWAYS meet your deadlines.
#4. Maintain a very professional attitude
Integrity and professionalism are two popular traits that employers search for in their potential employees. Make sure that you get to perfect your attitude, regardless of your line of work or industry, as these aspects matter in all domains. Professional networking groups, leadership programs, these will help you develop these particular skills. Also, make sure that you always take your professional and business life very seriously and make sure that it sees in your attitude and quality of the work that you deliver.
Learn how to properly manage your time and never show up late to meetings. Learn how to calmly deal with workplace pressure and maintain a spotless image. Plus, you should start studying more the industry and its requirements.
#5. Invest in your education
Whenever you feel that you fall behind with your educational trajectory, try to correct it by investing in perfecting yourself. There are numerous online learning courses and workshops, get a degree or certification, complete or continue your education. These are those variables that will signal your employer that you put a great accent on your career and education. You should know it very well by now that training and education are highly relevant for potential employers. In this case, the more certifications and education you have, the more valuable and sought after you become for managers.
Alternatively, find a mentor and let them guide your career choices. This will show a higher involvement in your development and a higher dedication to your career.
#6. Communication skills matter
Regardless of your education and training, you will certainly have an immense disadvantage if your communication skills lack. Verbal and written communication skills are highly important in every business and industry. To prove that you're a great communicator, you could try to participate in public speaking forums. Plus, you could also volunteer to be a group spokesperson at different company events and programs. Give presentations as frequently as possible, try to prove your communication skills by paying attention to the manner in which your emails and phone calls are compacted and so on. For the best results, ask for feedback from your colleagues or supervisors and try to improve those areas identified by them.
#7. Be up to date with your industry's development and news
Today's employers search continuously for highly qualified employees. They also search for staff members that are able to create a path to the future, that are filled with innovative ideas and burst with creativity. When looking forward to getting a top position in a company, make sure that you know everything that moves in that particular industry, all developments, the latest news and how could you contribute to making that particular company more profitable through your knowledge and presence.
These are seven skills that you should try to perfect if you want to become one of those highly employable candidates. This will assure you of a better career trajectory and will help you find a better-paying job when you think that the current position is not as challenging and thrilling as it used to be. Invest in your education, become a better communicator and get to know whatever moves in your industry.
---
Have you read?
World's Best Business Schools With The Most Employable Graduates For 2018
Best Universities In The World For 2018
The World's Best Universities For Blockchain Or Cryptocurrency Studies In 2018
---
Add CEOWORLD magazine to your Google News feed.
---
Follow CEOWORLD magazine headlines on:
Google News
,
LinkedIn
,
Twitter
, and
Facebook
.
---
Thank you for supporting our journalism. Subscribe here.
---
For media queries, please contact:
info@ceoworld.biz
---