Trustparency – How To Nurture A Want-To-Know Culture Rather Than Keeping People On A Need-To-Know Basis.
Good businesses are about products and services. Great businesses are always about people. And if people are involved, then trust and transparency are paramount attributes to drive loyalty. A sentiment I like to call, "trustparency". Because one without the other is a death-knoll to your culture and business.
The trust diet.
Peter Drucker's oft-quoted axiom is that 'culture eats strategy for breakfast'. If this is true (and it probably is), then trustparency is the cornerstone of the culture we must strive for. It makes a meal of anything that attempts to substitute it.
To those who disagree, enjoy your articulate and inspiring vision; boast a brilliant strategy; rely on your innovative leadership structure; point to your past successes; and revel in the demise of competitors to the left and right. The truth will prevail, though… a breakdown in trustparency with your peers and clients will bring your team and brand to its knees.
Jacinta Cubis writes that trust is complex. Easily lost, hard to regain. It can be eroded gradually or in one fell swoop. What is clear is that there's no trust without transparency. In supply chains. In banks. In politicians. In partnerships.
The trust reality.
Most leaders assume trustparency is better than it really is. They see what they want to believe. Australian CEOs report that culture is talked about three times more often than it really is. They positively score trustparency more than double what their colleagues report (EPIC Leading Workplace Cultures Survey Report, April 2011.)
Unknowingly, my management team at Australia's largest physiotherapy franchise network, Back In Motion Health Group, was no different. As most C-suite executives did, we positively exaggerated the levels of trustparency in our culture. We weren't lying… just deceived. Optimism blinds reality.
The higher one climbs the workplace mountain; the less oxygen is available. When you reach the summit, the air is super thin. Cultural hallucinations prevail. You see things that aren't there. And miss the things that are!
Trustparency is best defined by the masses – not the leaders. The privileged few at the top have a distorted picture. Find out the experience of those at reception, in accounts payable, and on the sales team. Their view counts the most. What they think, see, do and feel is right when it comes to this crucial attribute.
The clinical and customer support teams in the practices at Back In Motion were telling their leaders that the coalface culture didn't support trust and transparency in equal portions. Fortunately, we as decision-makers listened.
Culture change.
Through a series of detailed workshops, team meetings, staff surveys, reflective exercises, WIFLE (What I Feel Like Expressing) sessions, and individual interviews, a new culture was commissioned. A fresh commitment around trustparency emerged – one we called ONEteam™.
It emerged as a shared experience. Why? Because teams create trust and transparency – not just individual leaders. Everybody had to be committed.
Colleagues at every level within the team decided to act in a more trustworthy manner and make others feel safer in the way they led and sought influence.
We started to remove the barriers that were killing trust and transparency. With time, after almost two years, life had improved substantially. There was no hidden agenda, no surprises, no politics, no unnecessary hierarchy. Elitism had been killed off – along with sensitive documents, confidential memos, and closed-door meetings.
Nobody in the team was expected to work on a need-to-know basis. The team adopted the want-to-know paradigm.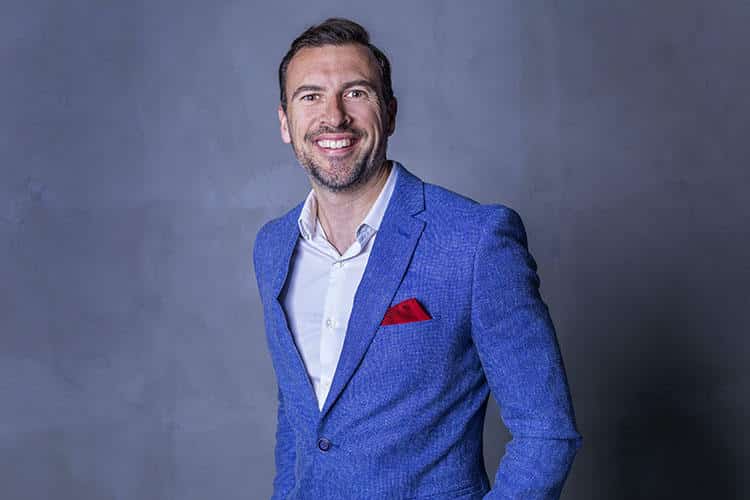 Open Book.
Life in ONEteam™ for our national physiotherapy network became an open book.
Strategy documents were posted online. Detailed financial statements were made available to all. Full budget allocations were disclosed. Even people's payroll arrangements were published in an open-source format to show that all the sacred cows had been euthanised.
Transparency became the key component that drove our culture. To expect the hands to work hard, we recognised the hearts had to be aligned first.
Stephen Covey, in his book 'The speed of trust', teaches us that trust is not a quality you either have or you don't, it's a learnable skill. Teams and organisations that operate with high trust significantly outperform those who do not cultivate trust at the core of their culture. Developing trust and transparency helps team members feel energised and engaged. They collaborate more effectively, operate faster, and achieve sustainable results.
In time, and with practice, the ONEteam™ cultural attributes of trustparency in the Back In Motion Health Group became natural – even habitual.  We credit the changes to inciting a leadership revolution in our workplace, catapulting us to nearly doubling our footprint and revenue in a little over 3 years on what had previously taken us 15 years to achieve.
Such is the power of trust and transparency in any team. What do you need to change to ensure the people who work in your organisation feel trusting, well-informed and entirely safe under the leadership you are providing?
---
Have you read?
# Top 20 Richest Sports Team Owners In The World, 2018.
# India Rich List For 2018: Richest Indian Billionaires.
# China Rich List For 2018: Richest Chinese Billionaires .
# Richest Women In The United States For 2018.
# Best CEOs In The World 2018.
Track Latest News Live on CEOWORLD magazine and get news updates from the United States and around the world. The views expressed are those of the author and are not necessarily those of the CEOWORLD magazine.
Follow CEOWORLD magazine headlines on:
Google News
,
LinkedIn
,
Twitter
, and
Facebook
.
Thank you for supporting our journalism. Subscribe here.
For media queries, please contact:
info@ceoworld.biz