Intimidated by AI? Ask Yourself These 5 Questions, And You're Halfway to Implementation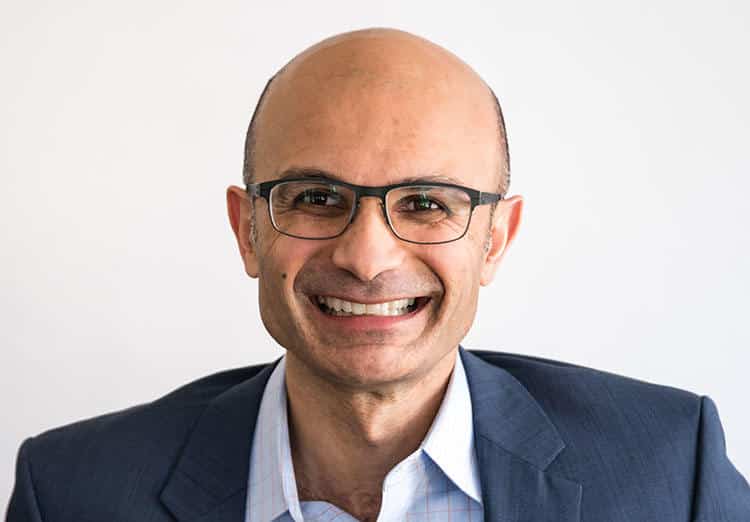 Do you ever feel like machine learning is moving so fast that it's impossible to keep up? You're not alone — that's what the hype cycle has lots of people thinking.
Hype bubbles seem to build up every few years around a specific technology, like the cloud, big data, or, in this case, artificial intelligence.
This hype has the unfortunate consequence of convincing many executives that AI is too revolutionary — that if you're not a tech-savvy executive who already knows your way around a machine learning algorithm, you might feel overwhelmed by the so-called transformative power of AI.
The reality, however, is that AI is just another tool that can help your business, and you're probably not that far behind the rest of the field. The chances are that you have already successfully navigated the introduction of mobile and cloud technologies, and the pace of innovation actually hasn't changed much.
Evaluating AI is like evaluating any other strategic investment you want to make — you have to ascertain whether it makes sense for your company.
Pinpoint the Problem
The process starts by getting business and technical leaders together to identify sources of business value. Those are the cases that should dictate technology acquisition.
You know your business and industry best, but you'll need to think beyond traditional constraints to realize the benefits of AI. There are two broad frameworks for applying AI for external functions and for internal functions. The first, which comes from Ben Evans, has three different categories where businesses may fail.
The first category is a situation with known data and known questions. Market segmentation and product recommendation are great examples in which a simple application of analytic or optimization technology can provide additional benefits. With machine learning, your recommendation engine can improve over time and deliver a superior ROI.
In the second category, situations with known data and new questions, you might be able to get information from a data set that has previously been beyond your reach.
For example, a lawyer might use AI to search through thousands of emails for ones that are angry or anxious in tone to pinpoint usable evidence. The emails have always been there, but the search is only now being made possible by the new technology.
In the third category, both the data and the question are new. Computer vision is an excellent example — as little as five years ago, a computer could only sort photos by size, not content. Now, Google Photos recognizes and identifies every single individual in your pictures. Most people find it alarmingly accurate; it even occasionally identifies faces in reflections.
Of course, you can also approach AI through your own internal framework. If you go this route, it's imperative that you think beyond the obvious. If you're in healthcare, for example, you might immediately think of AI's ability to analyze test results and diagnose patients. But some of the most compelling ROI actually stems from applying the technology to operational capacities such as staffing and scheduling.
Are You Approaching AI From Every Angle?
The lesson here is that it's vital to weigh all the options. It's OK to think about flashy applications such as product development, but make sure you consider other departments including HR, finance, sales, and marketing — you might be better suited to apply AI in those areas. To ensure you're approaching AI from every angle, ask yourself these five questions:
---
Is there a question whose answer would make your organization more competitive?
The best AI innovations stem from actual business problems. Starting with the data itself often leads to elegant solutions that provide little value. Instead, start with a list of things that would change your product or organization if you could get the right piece of knowledge to the right place at the right time. AI can probably help, and you might not even need new data to implement it.
---
What current questions need better answers?
AI provides an excellent opportunity when current insights aren't quite accurate enough or it takes too long to get the answers you need. AI comes with unprecedented levels of speed and precision, generating sharper insights in less time and shortening iteration and process cycles from months to moments. In areas such as customer segmentation, for example, AI will enable continuous improvement with incremental investments, allowing you to stay ahead of the competition.
---
Are you spending lots of time gathering or analyzing information?
AI isn't supposed to make difficult decisions for you; it merely does the prep work. Better Therapeutics, a healthcare client of ours, used a HIPAA-compliant, AI-powered product to deliver customized treatment plans for patients. Its health coaches make the final decisions, but AI helps source and analyze data, empowering coaches to make better and more informed decisions in less time.
---
Where would you like to clone your top performers?
AI can help level the playing field and bring all your employees up to the level of your current top performers. The result is a better, more consistent customer experience that helps cement your brand. In the financial services industry, for example, companies like Unisource routinely use machine learning to help mortgage officers decide where and how to make loans.
---
How can you create magic for your customers, however you define it?
In New York, New Balance used an AI-assisted camera to pick out people in a particular area and identify some that were sporting unusual fashions. A company rep would then approach them with a reward for their bold style: a new pair of New Balance shoes. Not surprisingly, this effort produced some delighted customers. Whether it's targeted sales or personalized treatment, AI can produce the same reaction in your own customers.
Rather than offering radically new products or services, businesses implementing AI will likely gain a competitive edge from the cumulative effect of better decision-making and closer examination of existing processes. Like any tool, figuring out how to use AI can take some practice. (Of course, unlike most tools, AI can get better at its job over time.) If you want to reap the benefits, you'll need to take implementation from an idea to a reality — but that can be less overwhelming than you think.
---
Written by Vinay Seth Mohta.
Have you read?
# Best Universities In The World For 2018.
# Best Fashion Schools In The World For 2018.
# Best Business Schools In The World For 2018.
# Best Hospitality And Hotel Management Schools In The World For 2018.
# Rich List Index: The World's 100 Billionaires; Meet The Richest People On Earth.
---
Add CEOWORLD magazine to your Google News feed.
---
Follow CEOWORLD magazine headlines on:
Google News
,
LinkedIn
,
Twitter
, and
Facebook
.
---
Thank you for supporting our journalism. Subscribe here.
---
For media queries, please contact:
info@ceoworld.biz
---