5 Personalized Gifts For Business Travelers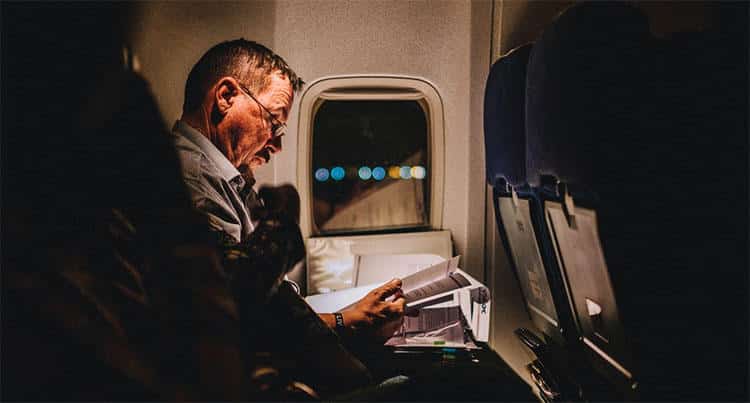 Searching for the right gift for your business traveler buddy? Sometimes, this search becomes a daunting task and we couldn't find anything best for him or her. We all know, any small business owner always need some of the things that are used to create a functional office. But what about when you are preparing for the mobile office, allowing you to work from anywhere and anytime.
This is quite a different challenge. By presenting a right gift, you can maintain the high level of productivity and can also make the work easier. If your one of the friend is a business traveler and you are looking for the perfect gift, then this below-listed items will help you in finding the right one. These gifts will undoubtedly improve the travel experience of any small or big business owner. You can gift this mind-blowing personalized range of business traveler gifts to your husband as a Karwa Chauth gifts or his birthday gift. These gifts will surely fulfill his needs on a business trip. So go for it!
Personalized luggage tags:
Yes! Personalized luggage tags. You must be thinking how it would be helpful for your business traveler buddy? By offering this gift, you can help the business traveler and can avoid the frustration of grabbing the wrong bag. With the personalized tags, you can help them from losing luggage during travel. This can result in a functional and stylish gift for your business traveler friend and could be remembered by him or her for the lifetime.
Headphones:
Become the best travel partner of your friend by gifting headphones. If your business traveler enjoys the audiobooks, music or movies during travel time, then this can be a perfect gift for them. When it comes to comfort or relaxation during stressful travel, then the noise canceling feature and the high-quality sound of headphones plus with the wireless connectivity will be the right gifts for your business traveler. So, Guys! Go for it! Buy the latest headphone and present it to your business traveler, owning any business.
Travel Iron:
It may the best and most exciting gift; you could give someone. Actually, this is a useful and practical gift for any businessman who travels cities to cities, country to country on a regular basis. It is a portable thing that can easily be folded flat and compact storage, taking less space in your travel bag. If your buddy's special day is near and he is living somewhere in Bangalore, then you can fulfill his needs and send your best wishes at the same time by sending the best cakes in Bangalore accompanied with this gift.
Carry on bag
A right carry on bag can make your travel easier and comfortable. This is the only thing that can make or break your business trip. Buy the light carry on bag having the superb features like water-resistant exterior fabric, a telescoping handle, front zipped pockets, with the easy-rolling skate wheels for smoothly moving the bag from one place to another. The bag having such features can really be a must travel bag for the business who travels on a regular basis. This bag can be useful as well as a stylish gift for them. 
Powerbank
Businessman used to travel on a regular basis and they know the importance of keeping the device charged. They have to attend daily clients calls, conduct several meetings through video call, so they always want to get their devices fully charged. A power bank can charge multiple devices simultaneously. To keep the devices powered up, you can gift a power bank on his or her special day.
---
Have you read?
# Best Universities In The World For 2018.
# Best Fashion Schools In The World For 2018.
# Best Business Schools In The World For 2018.
# Best Hospitality And Hotel Management Schools In The World For 2018.
# Rich List Index: The World's 100 Billionaires; Meet The Richest People On Earth.
Editorial Aide/Reporter at The CEOWORLD magazine. Nationally Syndicated Advice Columnist. Generally prefer dogs to humans. Loves dragons. New Yorker.
Latest posts by Aimee Lee Webber
Leave a Reply
Tags :
Corporate Transformation