These Are The Top 20 Fastest (And The Slowest) Growing Cities In The U.S. 2018 Study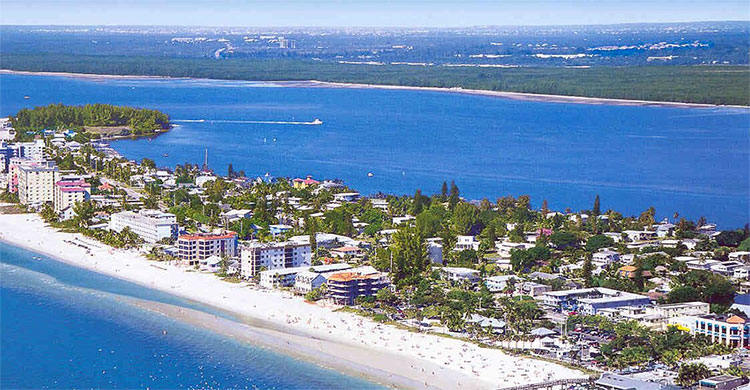 Well known for its beautiful beaches and resort hotels, Fort Myers, Florida, was named the fastest-growing city in the U.S. for 2018, that's according to the personal-finance website WalletHub. The city is home to the Florida Gulf Coast University (FGCU).
Four Texas cities made the top 10, while Midland came in at No. 2 and Pearland at No. 3, the other two are Texas cities McKinney ranked No. 5 and College Station at No. 6 on the list as the fastest-growing cities in the U.S. 2018.
Decatur, Illinois was named the slowest-growing city in the U.S. for 2018. Shreveport, LA; Erie, PA; Lawton, OK; and Youngstown, OH rounded out the bottom five, at No. 514, No. 513, No. 512, and No. 511 respectively.
---
Top 20 Fastest-Growing Cities in the U.S.
Fort Myers, Fla.
Midland, Texas
Pearland, Texas
Bend, OR
McKinney, Texas
College Station, Texas
Lehigh Acres, Fla.
Mount Pleasant, SC
Enterprise, NV
Irvine, Calif.
Milpitas, Calif.
Pleasanton, Calif.
Murfreesboro, TN
Meridian, ID
Redwood City, Calif.
Frisco, Texas
Round Rock, Texas
Austin, Texas
Miami, Fla.
Saint George, UT
---
Top 20 Slowest-Growing Cities in the U.S.
Decatur, IL (ranked 515th)
Shreveport, LA
Erie, PA
Lawton, OK
Youngstown, OH
Cheektowaga, NY
Montgomery, AL
Waterbury, CT
Springfield, IL
Columbia, MD
Longview, TX
Baton Rouge, LA
Hammond, IN
Trenton, NJ
Anchorage, AK
Columbus, GA
Joliet, IL
Toledo, OH
Flint, MI
Fayetteville, NC (ranked 496th)
---
To compile the ranking, analysts compared 515 U.S. cities of varying population sizes based on two critical dimensions, "Sociodemographics" and "Jobs & Economy." 
Sociodemographics: population growth, working-age population growth (individuals aged 16 to 64), and college-educated population growth.
Jobs & Economy: job Growth: Double Weight, increase in ratio of full-time to part-time Jobs, median household income growth, unemployment rate decrease, poverty rate decrease, growth in regional GDP per capita, increase in number of businesses, increase in number of startups, increase in venture capital investment amount, median house price growth, building-permit activity growth, and foreclosure rate decrease.
The website categorized each city according to the following population-sizes: large cities (more than 300,000 people), midsize cities (100,000 to 300,000 people), and small cities (fewer than 100,000 people)

Track Latest News Live on CEOWORLD magazine and get news updates from the United States and around the world. The views expressed are those of the author and are not necessarily those of the CEOWORLD magazine.
Follow CEOWORLD magazine headlines on:
Google News
,
LinkedIn
,
Twitter
, and
Facebook
.
Thank you for supporting our journalism. Subscribe here.
For media queries, please contact:
info@ceoworld.biz