The Six Traits of the Evolved Executive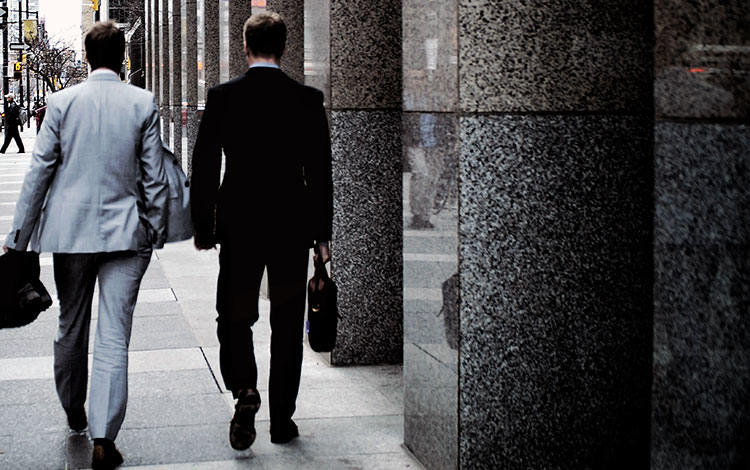 Volumes have been written about the traits of successful leaders, but in an age when toxic workplaces are leading to health problems, distrust, and lost profits, organizations need leaders who are more than just effective.
They need Evolved Executives.
An Evolved Executive leads boldly out of a spirit of soulfulness, humanity, and concern for the greater good. These leaders continuously expand their awareness to impact and serve others positively. They do not lose track of profit but are somewhat intentional, testing both the new and old ways against common sense and practice.
Instead of focusing on power and control, an Evolved Executive focuses on the growth and potential of the team in pursuit of the shared vision.
Traits of an Evolved Executive
While "successful" leaders may demonstrate a wide variety of traits, the following six traits are what make the Evolved Executive so effective in today's workplace:
Authenticity: the ability and desire to show one's true identity and the willingness to accept our own (and each other's) beautiful brokenness in the journey of learning and growth.
Humility: an honest understanding of one's strengths and weaknesses, the ability to listen first and ask meaningful questions, the practice of deep appreciation for others, and the ongoing capability to bring out the best in others.
Compassion: the emotional connection to care for another at work. Compassion is the internal orientation to be other-centered, kind, forgiving and accepting.
Expanding Awareness: engaging in the continuous process of deepening one's self-awareness, consciousness, and personal growth to be in greater service to others.
Accountability: being able to accept personal responsibility in a collaborative way. To frame work as a way to learn and become individually and collectively responsible.
Courage: being open to risk and assertively standing up for what one believes is right for the greater good. This can take the form of tough love, as what may be best is not always easy.
One trait you don't see listed here is fear. While once thought to be a hallmark of an effective leader who kept their employees in line, studies have now shown fear to be a progress stopper that costs companies hundreds of millions each year.
Demonstrating Servant Leadership
Looking at these traits, you can see that Evolved Executives are servant leaders.
Servant leadership is a concept first coined for the business world by Robert K. Greenleaf in an essay published in 1970. In it, Greenleaf said:
"The difference manifests itself in the care taken by the servant-first to make sure that other people's highest priority needs are being served. The best test, and difficult to administer, is: Do those served grow as persons? Do they, while being served, become healthier, wiser, freer, more autonomous, more likely themselves to become servants? And, what is the effect on the least privileged in society? Will they benefit or at least not be further deprived?
A servant-leader focuses primarily on the growth and well-being of people and the communities to which they belong. While traditional leadership generally involves the accumulation and exercise of power by one at the "top of the pyramid," servant leadership is different. The servant-leader shares power puts the needs of others first and helps people develop and perform as highly as possible."
While fear is still used to drive behavior in some workplaces, servant leadership is about demonstrating love in action at work. Love in action does not mean that we're afraid to do hard things or to confront others with their responsibility.
Love in action means we value the wholeness and humanity of others, and we trust and empower them to move their work forward to benefit everyone involved.
Evolved Executives Care About People
In traditional organizations, we've lost the ability to simply "be" with people.
I like to say we are human "beings" for a reason. Can we stop treating each other as human "doings"? Simple, genuine questions can make all the difference:
How are you? What are you struggling with? What can I do to help?
Checking in with others often gets pushed aside to deal with the next crisis, but these conversations that connect leaders with employees are vital. They build trust, provide feedback, and create alignment between individuals and organizations.
Notice that Greenleaf also mentioned servant leaders care about the autonomy of employees, which is something that's been stripped away in many organizations in favor of bureaucracy and policies that have replaced common sense.
Traditional management mindsets quickly tell you what to do, what you can't do, when to show up, where to work, and who to work with. In contrast, organizations and leadership of the future are moving to a place of trust.
Each one of us is intelligent, knowledgeable, driven, and can be trusted to be a valuable member of the team. How, when, and where we work is up to us.
Working under that kind of trust is an incredibly freeing experience and one that often fosters deep commitment, engagement, and meaning in the work at hand.
When Evolved Executives release the power and control they once held and empower workers to take ownership of their work, amazing energy and drive emerges.
---
Have you read?
# Heather Hanson Wickman's book "The Evolved Executive: The Future of Work Is Love in Action" Lioncrest Publishing (June 26, 2018).
# The World's Best Universities For Blockchain Or Cryptocurrency Studies In 2018.
# The World's Safest Cities Ranking, 2018..
# World's Best Colleges And Universities For Engineering And Technology, 2018.
# World's Best Universities For Sports Science In 2018 .
# Best Universities To Study Architecture And Interior Design In America, 2018.
---
Add CEOWORLD magazine to your Google News feed.
---
Follow CEOWORLD magazine headlines on:
Google News
,
LinkedIn
,
Twitter
, and
Facebook
.
---
Thank you for supporting our journalism. Subscribe here.
---
For media queries, please contact:
info@ceoworld.biz
---