Are You Using the Right Merchant Services Provider?
Your choice of merchant services provider is one of the most important you can make as a business owner. The right merchant services provider can make processing credit and debit card payments a breeze and even offer integrated software solutions that can streamline your bookkeeping, accounting and inventory processes — all without the burden of too-high processing fees. But how do you know if the merchant services provider you're using, or the one you're considering signing a contract with, is the right one for your business?
There are several factors to consider when you're thinking about signing a new merchant services provider contract. First, and most important to many business owners, is price. It's important to understand the fee schedules for processing transactions as well as any fees for equipment. But price isn't the end-all, be-all of a good merchant services provider. You also want a provider that takes security seriously and offers top-notch customer service to you, the merchant.
Understand the Fee Schedules and Other Costs
Fees for payment processing can vary widely, depending on the type of payment being processed, your industry, your sales volumes and revenues, your creditworthiness and other factors. There are three main ways payment processors structure payment plans. Each type of payment plan structure takes into account several fees you need to pay to the processor, including:
Interchange fees, or the fees you pay to the card issuer;
Assessment fees, or fees paid to the credit card association, such as MasterCard or Visa, that manages the issuing of credit for that card;
Processing fees, or the fees your merchant services provider charges you for the privilege of processing every transaction, whether it's a sale, a return or a decline; and
Markup fees, which are a percentage of each sale that your merchant services provider also takes.
The first payment structure is flat-rate processing. With this, you pay the same fixed rate for all transactions, no matter what, and that flat fee takes into account all of the fees discussed above. For example, PayPal charges a flat-rate fee of 2.9 percent per transaction; Square charges a flat-rate fee of 2.75 percent per transaction.
The second kind of payment structure is interchange-plus-pricing. In this model, the merchant services provider charges you an additional fixed fee on top of the interchange fee. Interchange fees can vary drastically and may vary from one transaction to the next, depending on what type of card is used, the size of your business, your industry and the type of transaction. For example, a point-of-sale (POS) transaction is considered more secure than a card-not-present (CNP) transaction, such as those typically done over the internet, so interchange fees for a POS sale will typically be lower.
The third type of fee structure is called tiered pricing. In a tiered pricing model, the payment processor will divide all possible interchange fees (there are about 300 of them) into three different tiers. Payments will be processed under one of the three tiers depending on whether they're considered qualified, mid-qualified and non-qualified. Tiered pricing can be expensive and difficult for merchants to understand.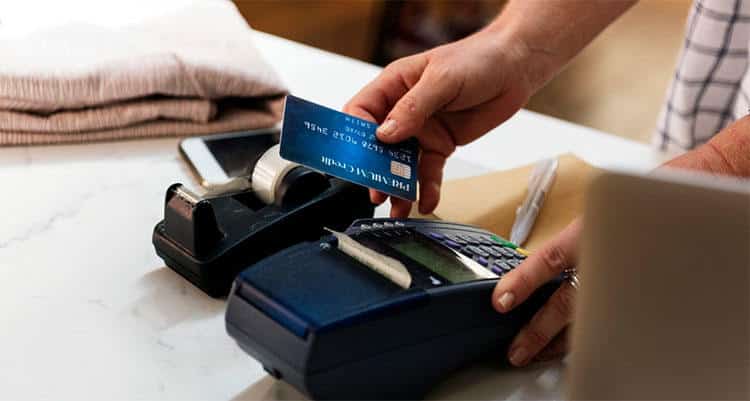 Don't Overpay for Equipment
In addition to processing fees, you may also need to pay for the equipment and software you'll need to accept card payments in-store. Shop around for the best deals. Some merchant services providers want to lease card readers and POS equipment to merchants, but it might be cheaper in the long run to buy them. Still others, such as PayPal or Square, offer free card readers that work with a smart phone or tablet.
Make Sure You're Getting the Security You Need
After cost, the most important thing you can consider when contracting with a merchant services provider is security and fraud prevention. Any reputable payment processor will adhere to the Payment Card Industry Data Security Standards (PCI-DSS), which help protect merchants and customers from credit card fraud. Make sure your card readers can accept cards with EMV chips and that your online payment portals implement security features like CVV2 verification, SSL certificates and Address Verification Systems.
Don't Underestimate the Value of Good Customer Service
Good customer service is one of those things that we often don't think about until we need it. But what happens when you're hit with a massive chargeback that deducts hundreds or thousands of dollars from your merchant account, and you need help from a real, live human being to resolve the issue? You don't want to end up fighting with an automated system that doesn't understand your accent or can't comprehend your needs. Reach out to any merchant services providers you're considering before you make a decision, to see what their customer service is like and get an idea of how hard it will be to resolve disputes.
Quality merchant services are a must if you want to succeed in business. Take your time choosing the right payment processor — you'll be glad you didn't rush the decision later on.
---
Have you read?
# Best Universities In The World For 2018.
# Best Fashion Schools In The World For 2018.
# Best Business Schools In The World For 2018.
# Rich List Index: The World's 100 Billionaires; Meet The Richest People On Earth.
# Best Hospitality And Hotel Management Schools In The World For 2018.
# The World's Best Universities For Blockchain Or Cryptocurrency Studies In 2018.