The serious benefits of using humour in your messaging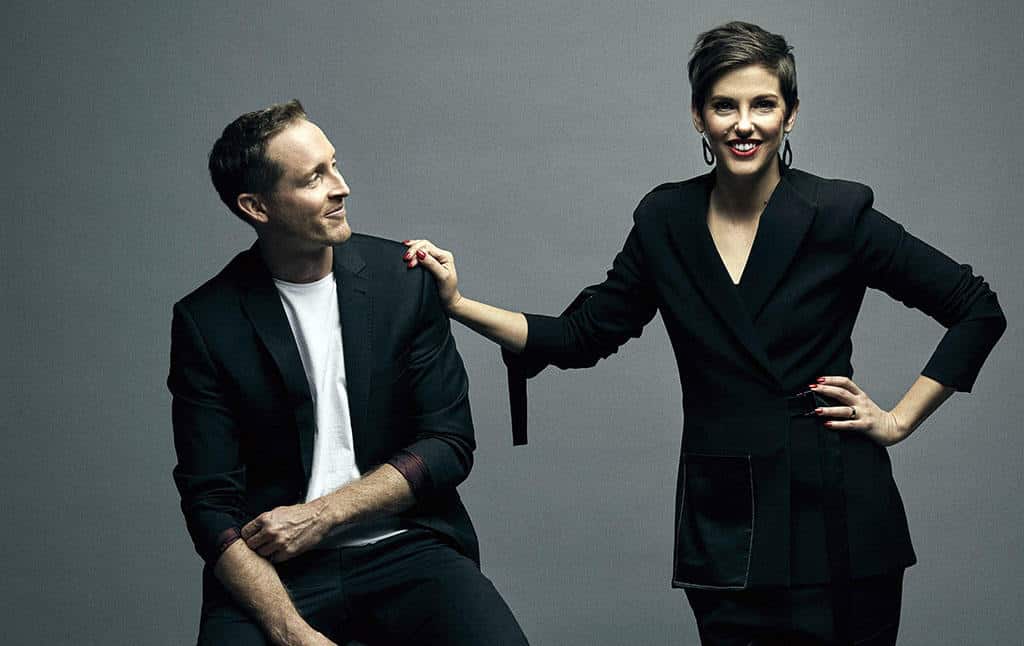 It's ironic that one of the biggest instigators of A Very Serious Conversation at work is the suggestion of bringing a little humour into our workplace messaging. Yes, few things seem to make people more straight-faced than the thought of other people laughing on the job.
Yet research by Wharton, MIT and London Business School has proven that laughter at work relieves stress and boredom, defuses tension and negativity, increases engagement, promotes wellbeing and positivity, inspires creativity, builds relationships, fosters collaboration, improves motivation and morale, aids learning, hones analytic precision and raises productivity.
Other studies have revealed that leaders who use humour authentically are thought of more highly. Which is no surprise, really. We like to laugh, and we tend to like people who make us laugh. This rapport naturally builds trust.
It's not just about the feels, though. Humour helps leaders draw attention to important messages making it more likely they'll make a difference, and an engaged workforce directly contributes to a better bottom line.
There are so many compelling reasons to chase a chuckle. Sadly, though, too few leaders are bold enough to bring humour into their messaging, and many workplaces are missing out on the potential benefits as a result.
A recent study found that we laugh significantly less on weekdays than we do on weekends. And while babies laugh on average around 400 times a day, over 35 and we're lucky to crack 15.
So why did work become such serious business?
Many organisations are perfectly comfortable using humour in their marketing, advertising and communication with customers and clients. Yet these same businesses frequently shy from using humour to connect with their own people.
The problem is that humour can feel risky, especially when communicating a serious or sensitive topic. There's the concern of trivialising, making light or making fun of a situation that may be far from funny. There's also the fear of a joke falling flat.
The challenge to using humour effectively is that it can be subjective, contextual and culturally specific. If we can't relate to a joke for any one of these reasons, we won't find it funny. Worse, if we do relate to the joke, but perceive it's in poor taste or at our expense, we'll take offence. This makes it challenging to choose the right type of humour to appeal to everyone, especially in a large-scale or global roll-out.
Of all the factors that influence what people find funny, age makes a significant difference. And with organisations comprising up to five generations, leaders need to be acutely aware of their people's differences, as well as their similarities, to ensure their humour hits the mark.
When we're an infant or toddler, we're in a period of discovery. At that age, our world is an endless source of ridiculous, surprising and hilarious situations — bodily functions, particularly.
By the time we reach our teens, we're at our most awkward and insecure. We're amused by sex, authority figures and any subject considered taboo by adults. We tend to use humour for protection and to demonstrate superiority.
As we get older, though, we find different things funny. Don't get me wrong, most adults remain every bit as amused by a fart, but in general our sense of humour becomes a little more cerebral. We're amused by the typical stresses and embarrassments our demographic experiences. Politics, family and job pressures — if we didn't laugh, we'd probably cry. Humour is one of our coping mechanisms.
Look for the commonalities
The best jokes are the ones everyone can relate to, the ones that bring people together. Leaders can start by identifying the typical stressors and situations that could be used as opportunities to make people laugh. This can bring a sense of relief and reduce anxiety around an issue.
Appeal to the differences
Alternatively, different jokes can be used for different groups, segmented by age, role or geography. The smaller and more similar the group, the easier it is to appeal to everyone using the same type of humour.
Make it ridiculous
Find the most extreme version of a situation or persona. Making it completely unrealistic or over-exaggerating features reduces the risk of the joke being taken too literally. It's a technique frequently used in slapstick, comics and cartoons, where the humour needs to have broad appeal.
---
Have you read?
# Best CEOs In The United States For 2018.
# Top 100 Best Executive Search Firms And Consultants That Dominate The Recruiting Business.
# The 100 Most Influential People In History.
# Revealed: Top Rated Visitor Attractions In Every Country In The World .
# These Are The 75 Most Innovative Universities In The Asia-Pacific, 2018.
Track Latest News Live on CEOWORLD magazine and get news updates from the United States and around the world. The views expressed are those of the author and are not necessarily those of the CEOWORLD magazine.
Follow CEOWORLD magazine headlines on:
Google News
,
LinkedIn
,
Twitter
, and
Facebook
.
Thank you for supporting our journalism. Subscribe here.
For media queries, please contact:
info@ceoworld.biz