The Intoxicating Flavours of Europe
The fine taste of wine is something to die for. Everybody looks for a treat to the palate while seeking refuge in the lap of wineries across continents. Well, you have a relief if your zeroes down to just Europe. It has regions producing the most premium range of spirits. Over a third of wine productions happen in Languedoc, France where Benjamin Darnault Minervois sells in a jiffy.
The Dreamy Vineyards of Tuscany, Italy
Then, we have Tuscany with wine regions of Brunello di Montalcino and Vino Nobile di Montepulciano. Located in the heart of Italy, Tuscany has a charm that draws every tourist and the wine lovers towards the countryside. It has vineyards wrapped around the green hills beside medieval stone towns to give us an unforgettable experience.
Exploring the Wineries of Rioja, Spain
However, the real excitement lies in a handheld bottle of Tuscan wine. Sipping Stefano di Blasi Chinati Classico is the best thing to do here. This has the working magic of cherry fruit with an earthy finish. In Rioja, Spain, wine is about age and they transport you back in time. It reminds you of the taste from Bordeaux and Burgundy. Tempranillo is the main grape used in Rioja and mostly, the wines are blends of Garnache, Mazuelo and Graciano grapes.
The untouched, walled middle-aged hamlets run into endless vineyards alternated with olive groves as proof of their penchant for wine production. The region is classified into three parts including Rioja Alta with the ancient vineyards and Haro town popular for its rustic wine festival.
The German Legacy of Rhineland Pfalz
Worth trying at this place is the variety of Carlos Rodriguez Morum Rioja Tempranillo as youthful, fruity and fresh from the farm. It tastes like a bowlful of strawberries topped with cream bringing out the real flavors. In Germany, Rhineland Pfalz
is famous as the second biggest German wine region for the way it is growing. Pinot Gris is the grape used in this area for consumption and yet it is challenging to make the finest drinks.
In Duoro Lies the True Portugal Taste
The spot is attractively unique due to its location falling on the borders of Belgium, France and Luxembourg, especially when Worms hosts a wine fair and festival annually. It grabs a huge number of travelers and admirers. Stepp Pinot Gris is a special wine to try here carrying a ripe, fruity taste of melon, apple and pear of rich textural quality. Douro in Portugal is a perfectly crafted valley to cultivate the wine varieties. Its Mediterranean climate is ideal for developing Port wine both in fortified and non-fortified types.
Bounties of The Loire Valley
You may look forward to trying the Oscar's White in Douro. It has an intense lemon tang with a finish of ripe pears. The Loire Valley of central France is known for its vineyards, asparagus fields and orchards bounty. You can keep hopping the wineries over here and must not miss sipping Villebois Loire Sauvignon Blanc whose explosive fruity taste bursts in your mouth. It is filled with gooseberries and green apples that balance the minerality.
Nantes is the biggest town offering its white wines made up of the exquisite grape, Melon de Bourgogne. For more tastings, you can go to Bourgueil in search of the red wines prepared from grape Breton. A good way to explore the life in country is setting your base at a wine farm in which lies its true essence. For white wines, Angers is the center of attention being quite close to the nearby wineries – Domaine de Bablut, Chateau la Variere and Domaine de Baumard.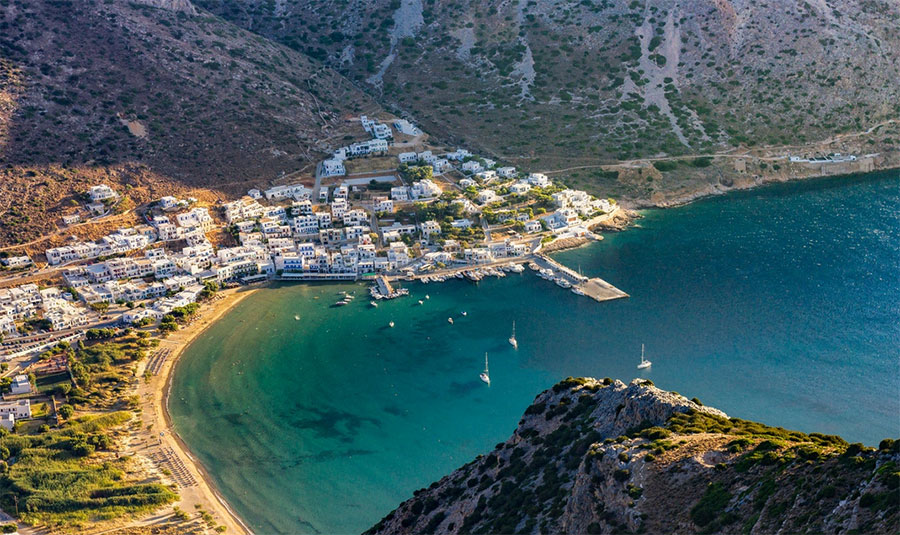 Sail the Greek Isles in Style
With more than 6,000 impossibly photogenic islands and over 8,000 miles of coastline to discover, the only way to experience Greece is by a yacht. Greece is without a doubt one of the most sumptuous yachting destinations in the world. Cosmos Yachting invites yacht lovers to live a different charter experience, complete with the highest quality services on board.
With Love from Piedmont and Champagne
Piedmont, Italy is a good escape from the usual. You can relish the great wine varieties of Barbera del Monferrato, Barbera d'Asti and Asti Spumante apart from the ruling Nebbiolo grape crafting in this area. They are preferred for their longevity and deep tannins. No guesses as to why Champagne of France is a true delight for its wine cellars dug out centuries ago. Take a Paris-Reims train and you would be find yourself drinking champagne all the way or enjoying a pitstop at Epernay.
Leave a Reply