How AI is Moving Recruitment and HR into the Future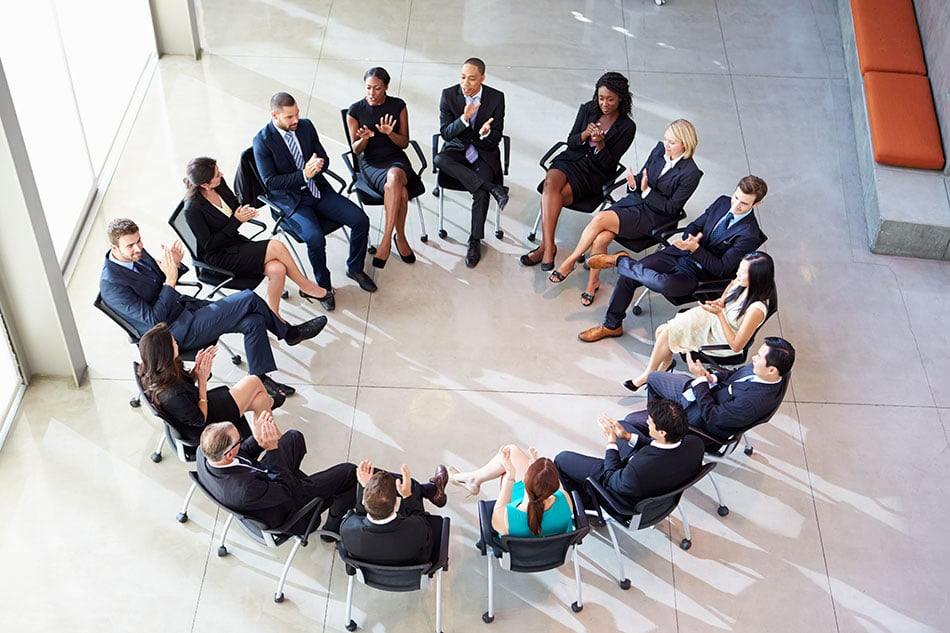 If you've been paying attention to industry trends, you've probably seen a lot of "Artificial Intelligence this," and "Machine learning that." Particularly, the use of AI in Recruitment has become a trending topic as more big name hiring organizations announce efforts to invest in this new technology. But how much of this talk is backed up with real technology, how will it affect businesses in the coming years, and why does it all matter?
To break it down as simply as possible, let's take a look at the way most companies hire today and why people are calling for a change: When companies need to bring in new talent, the two most accessible and popular options are to post on job boards (think Indeed, LinkedIn, etc.) or to hire out recruiting agencies to do the work for you. Despite their ubiquity, these two methods cause companies across the board some pretty major issues.
Often companies who use these channels end up getting jumbled results and delaying hires.
Recent studies show that the average time to make a new hire has been steadily increasing for years now, inflating to an average 49 days for some highly technical roles. Part of this delay can also be attributed to the quality of job board technology, which does nothing to vet candidates prior to applying. In fact, one study showed that 80% of employers struggled to make a hire due to "too many unqualified, junk resumes from job boards." All of this translates to wasted time for hiring managers, wasted funds, and sub-optimal hires.
So now that we've covered the landscape, where does AI come in to solve these problems? Artificial Intelligence is far more than self-driving cars and chatbots; It's an entire section of technology that has the ability to mimic human decision-making on a more consistent, data-driven and scalable basis. When it comes to the world of hiring, there are many new players looking to reshape every step of this broken process, from automating introductory conversations to replacing traditional technical interviews with neuroplasticity tests. However, the biggest space for disruption comes from the sheer amount of data in Human Capital that isn't being utilized by traditional hiring team.
Unlike humans, Artificial Intelligence models are uniquely capable of transforming unstructured data and turning it into meaningful trends and insights. In the world of talent, this type of technology can help predict which candidates are most likely to be leaders down the line, match them up with roles that suit their capabilities and even help large organizations map out and redistribute the talent for better productivity and satisfaction. Long story short, it can save them weeks to months on every hire and millions over the course of a year. In the past, raw data like this needed to be formatted for machines to understand, wasting tons of time and producing difficult to interpret results. But with the capabilities of Natural Language Processing expanding each day, machines can now deliver clearly understandable data around talent automatically, allowing hirers and recruiters more clarity around what works and what doesn't.
Another crucial point in new hiring technology is the implementation of Deep Learning. Unlike typical machine learning algorithms which require hard-coding to make useful conclusions, Deep Learning models are capable of modeling their behavior on data feedback. In layman's terms, they teach themselves. This has already shown itself to be incredibly useful for machines to model themselves after successful hires, identify what signifiers align with successful employees and reduce human bias in the vetting process by eliminating irrelevant personally identifiable information (wealth, demographics, etc.)
So what do companies have to gain from investing in AI for their hiring teams? Here are the major points summed up:
Statistical clarity
Artificial intelligence models can track the flow of talent to and from your organization, pointing out areas that need improvement. For example, it could identify roles that are more susceptible to employee churn, allowing leaders to investigate why that's happening. 
Automated vetting

Scanning through resumes is not only a time consuming process, but it also leads to many inaccuracies. Everybody has experienced an anecdotal situation in which their perfectly tailored resume to a role was rejected or ignored. This can either happen due to an overwhelming flow of candidates or a mistake on a recruiter or hiring manager's part. Oftentimes hirers are not experts in the role they're seeking to fill, leading them to ignore qualified candidates.
Machines can do this process better, faster, and with less bias, leading to my next point. 
Reduced bias
Troubles with hiring bias and lack of diversity have plagued businesses in every sector. Statistical models can help combat these natural human inclinations, using hard data to scan for the most qualified candidates removed from biasing appearances or judgments. Additionally, AI decreases the number of opportunities for bias to seep in by reducing the number of humans that need to confirm a candidate before hiring. 
Increased internal mobility
Gallup reports that 70% of Americans are unengaged at work, which has led to an increase in the number of employees leaving their jobs for greener pasture. It's my personal mission to drop this number down to 0 using AI. I believe that more often than not, the right role for an unsatisfied employee could be right down the hall, if somebody would just tell them to look for it. If AI models can take comprehensive scans of a company's infrastructure and identify skill set to role mismatches, it could help companies rearrange their talent to increase overall satisfaction.
Call it my own bias, but I continue to see AI as not only a savvy business investment, but an investment in our own humanity. As it stands now, the way we hire is leaving hirers frustrated, companies over budget, and job-seekers at a loss for how they can find something they truly love. That's why I tell everyone who's skeptical about what impact this technology will have on real human to human interactions: AI will connect people, not replace them. That's my purpose, and that is where the future is headed.
---
Have you read?
# World's Best Colleges And Universities For Engineering And Technology, 2018.
# Revealed: Top Rated Visitor Attractions In Every Country In The World.
# Europe's 100 best and most innovative universities for 2018.
# These Are The 75 Most Innovative Universities In The Asia-Pacific, 2018.
---
Add CEOWORLD magazine to your Google News feed.
---
Follow CEOWORLD magazine headlines on:
Google News
,
LinkedIn
,
Twitter
, and
Facebook
.
---
Thank you for supporting our journalism. Subscribe here.
---
For media queries, please contact:
info@ceoworld.biz
---