From America To Finland: These Are The World's Top 20 Best Countries For Business Meetings And Events For 2018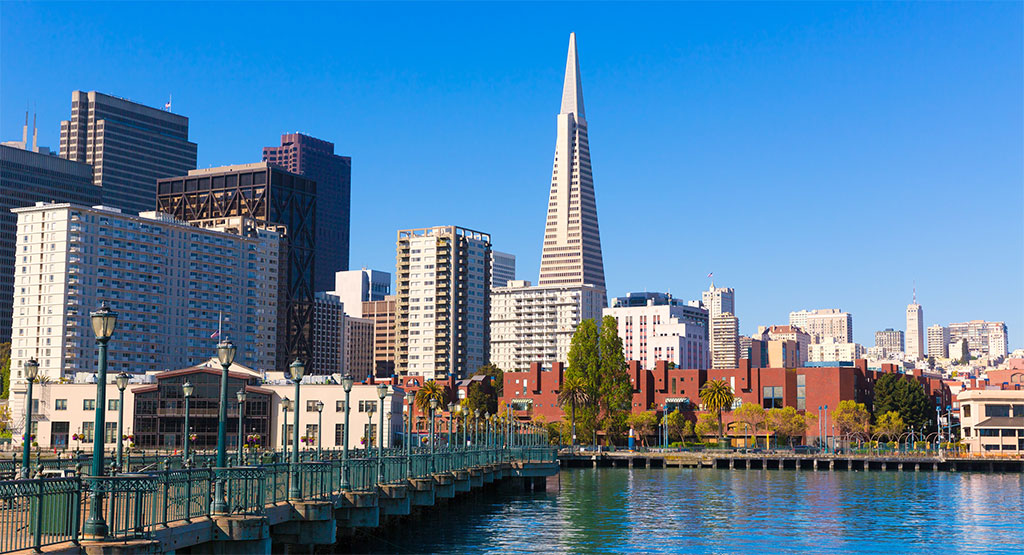 The United States has been identified as the world's best destination for meetings and events for 2018, according to the Eventex. The UK was second only to the U.S., and tied with the Netherlands for second place, followed by Austria and Italy.
Rankings are based on a weighted score that takes into account the number of wins from each destination in The Global Event Industry Awards over the past 2 years.
The 20 Best Global Business Meetings And Events Destinations In The World For 2018:
1. United States (score: 760)
2. United Kingdom (score: 670)
2. Netherlands (score: 670)
4. Austria (score: 540)
5. Italy (score: 480)
6. Poland (score: 410)
7. Belgium (score: 400)
8. Russia (score: 380)
9. Ireland (score: 330)
10. France (score: 270)
11. Portugal (score: 170)
12. Slovakia (score: 150)
12. Spain (score: 150)
14. Germany (score: 140)
15. India (score: 110)
15. Czech Republic (score: 110)
17. Turkey (score: 100)
17. Costa Rica (score: 100)
17. Israel (score: 100)
20. Finland (score: 80)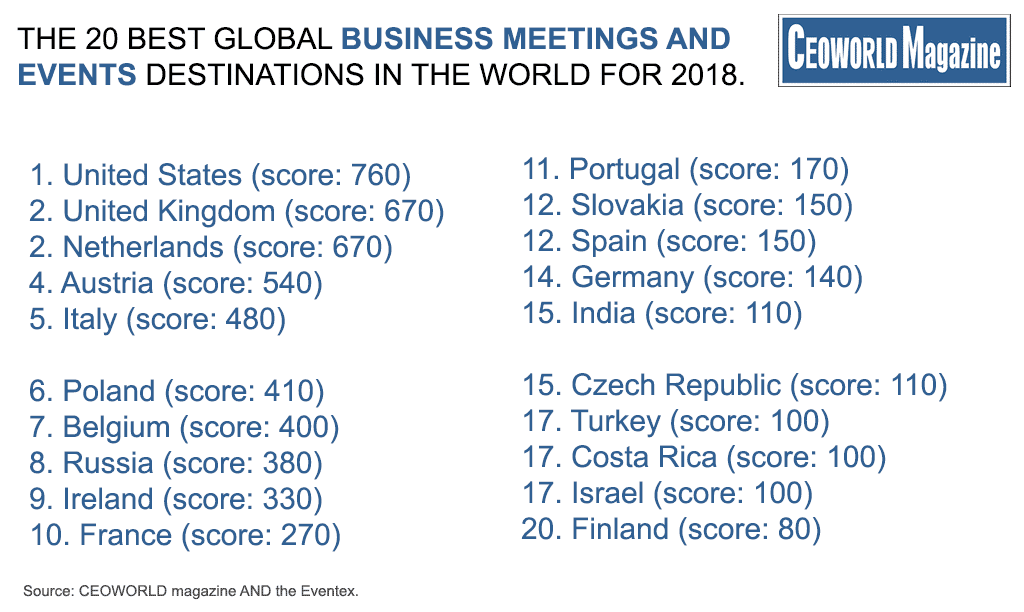 Dr. Amarendra Bhushan Dhiraj is the CEO and editorial director at CEOWORLD magazine, the leading global business magazine written strictly for CEOs, CFOs, top managers, company directors, investors, senior executives, business leaders, high net worth individuals, and the most globally powerful men and women.
Latest posts by Dr. Amarendra Bhushan Dhiraj
Leave a Reply