4 Tips to Have a Healthy Work/Life Balance as a Serial Entrepreneur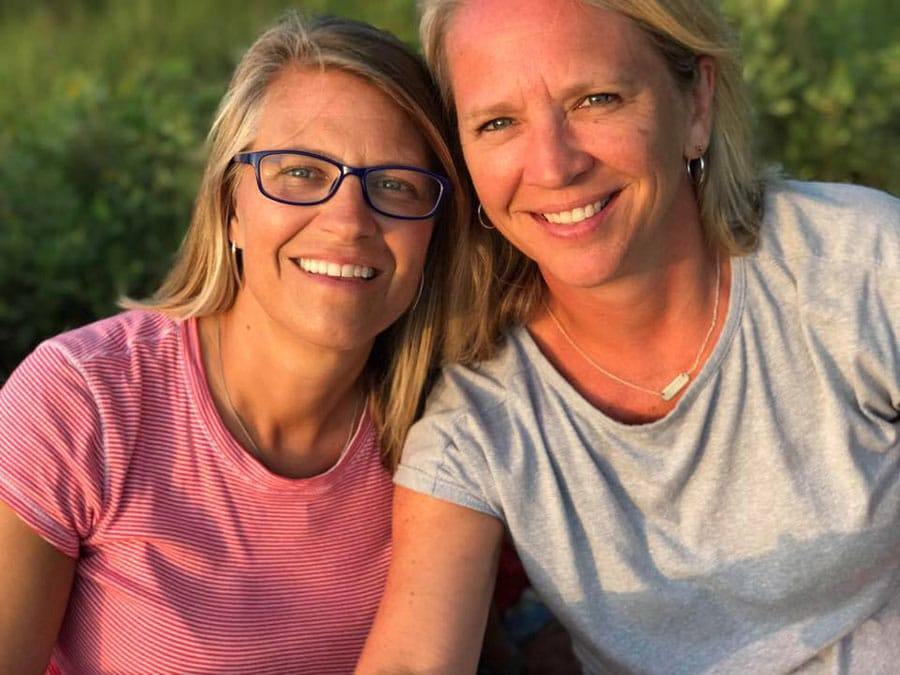 In any given week, I am interviewing guests and editing the interviews for my podcast, GSD Entrepreneur, while meeting with my small business owner clients helping them with their strategic plans to grow their business, working with my brother in his company and building my new project O.M.E. Gear.
This may be shocking to some business owners, but most of us serial entrepreneurs know exactly what it is like to hustle and juggle many different business endeavors. That said, there are many lessons to be learned and tools business owners can use to balance work and life while managing multiple projects.
My fiance Stacey Pierce and I work together which is great because we get to spend more time together and we really enjoy all the things we are working on, but we've learned the importance even more so of how we can work alongside one another but not get in each other's way. Here are some tips to keep on hustling but do so in a way that creates a healthy balance of work and personal life.
Create Routines
We have found that creating a routine assists in maintaining a healthy balance of professional and personal time.
We get up, have coffee, exercise, always eat dinner together, and we take gratitude walks (or rides on our golf cart with a cocktail) each night after dinner where we both say three things we are thankful for that day.
There is something comforting in a routine that works to integrate bonding time with a significant other, while also helping to add structure to the day.
Establish Priorities
We have also had to get really good at blocking time for each pursuit. Take that time to sit down and establish main priorities so that you have clear goals and a roadmap to work from.
Which project needs the most attention at the moment? What goals have been established and what do you need to do to achieve them?
Friends and family should always be included on this list along with your business priorities. Having a healthy mix of business and personal priorities will assist in creating a schedule that will make sure all aspects of your life are getting equal and adequate attention.
Planners are Your Friend
Speaking of scheduling, planners truly are a useful tool to keep personal and business priorities in check. When using a Google calendar or other scheduling system, use different colors for each project so that you can see an overview of a healthy mixture of all aspects.
Date nights, meetings, vacations, and time blocked to work on each project should all be inputted to help determine if there's a certain area that is being neglected that could use some more attention.
Jotting in a planner everyday can get overwhelming so it's recommended to choose a day to update it and lay out a schedule.
Stacey and I both still use an old school, hand-written planner as well and we sink up together on Sunday of every week to know what the week ahead holds. Although, Stacey is the true designated keeper of our schedule.
Schedule Downtime
Now that you have figured out your scheduling system and have your routines and priorities in check, it's also important to remember to allow some downtime for yourself. It's easier said than done, but if you schedule downtime into your calendar you have already blocked off time to have that time to yourself and your loved ones.
Add downtime to your list of priorities, so that you have time to refocus and give your brain a timeout. We try to be good about scheduling time away, even if it's just a short overnight out of town.
Conclusion
There are only 24 hours in a day, but we are very cognizant of making the most of our days – we do fill them full with our work pursuits, but we also make it a point to spend time with those we love.
What are your best tips for maintaining a healthy work/life balance as an entrepreneur? Please feel free to share them in the comments below.
---
Julie Weldon discovered her greatest joy lies in helping business-minded people live each day to its full. Weldon is also launching a Kickstarter in September for a new outdoors brand O.M.E. Gear. She co-hosts the podcast, GSD Entrepreneur, to talk about business, life and getting sh*t done.
Have you read?
# 30 Countries With The Most Billionaires, 2018.
# World's 100 Most Influential Individuals, Time 2018 List.
# Top 100 Best Executive Search Firms And Consultants That Dominate The Recruiting Business.
# Best Universities In The World For 2018.
---
Add CEOWORLD magazine to your Google News feed.
---
Follow CEOWORLD magazine headlines on:
Google News
,
LinkedIn
,
Twitter
, and
Facebook
.
---
Thank you for supporting our journalism. Subscribe here.
---
For media queries, please contact:
info@ceoworld.biz
---