Revealed: Top 50 Cities For Their Friendliness Towards Female Entrepreneurs, 2017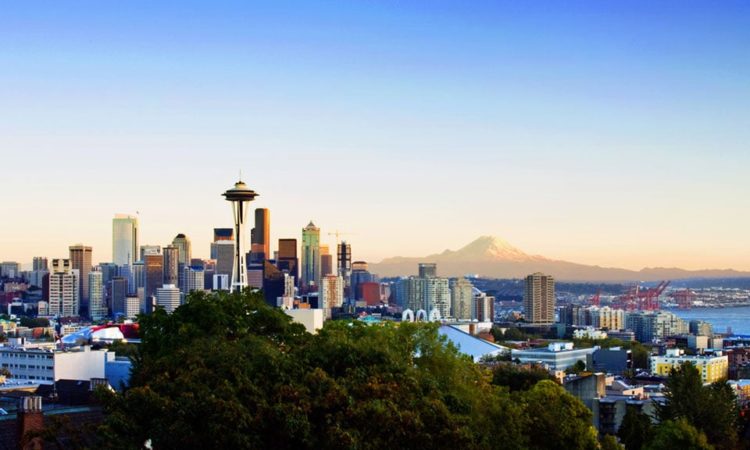 New York, San Francisco, London, Boston, and Stockholm are the top five cities best able to attract and foster the growth of female-owned firms, according to the Dell study. Los Angeles came in 6th, followed by Washington DC, Singapore, Toronto, and Seattle.
Meanwhile, Paris came in 12th, one above Chicago and just below Sydney, out of the 50 cities ranked by the multinational computer firm. The two Indian cities on the list, Bangalore, and Delhi, ranked 40th and 49th, respectively. Dell compared cities' abilities to foster female entrepreneurs and offered a blueprint of suggestions for improvement.
Jakarta in Indonesia was the last on the list of the 50 cities ranked, just below Delhi (49th) and Istanbul (48th).
Of the top 50 cities overall, 14 are in the United States  ———- 2 are in Australia, Canada, China, Germany, India, Mexico, and United Kingdom each ———- and one each in France, Hong Kong, Singapore, Sweden, Netherlands, Taiwan, Ireland, Israel, Denmark, Indonesia, Malaysia, Turkey, Peru, Brazil, Japan, Italy, Poland, Kenya, South Korea, Spain, South Africa, and the UAE.
Top 50 cities for their friendliness towards female entrepreneurs:
1. New York, United States
2. San Francisco, United States
3. London, United Kingdom
4. Boston, United States
5. Stockholm, Sweden
6. Los Angeles, United States
7. Washington, DC, United States
8. Singapore
9. Toronto, Canada
10. Seattle, United States11. Sydney, Australia
12. Paris, France
13. Chicago, United States
14. Minneapolis, United States
15. Austin, United States
16. Hong Kong
17. Melbourne, Australia
18. Atlanta, United States
19. Amsterdam, Netherlands
20. Portland, OR, United States
21. Berlin, Germany
22. Taipei, Taiwan
23. Pittsburgh, United States
24. Tel Aviv, Israel
25. Copenhagen, Denmark
26. Vancouver, Canada
27. Houston, United States
28. Johannesburg, South Africa
29. Barcelona, Spain
30. Seoul, South Korea
31. Munich, Germany
32. Miami, United States
33. Nairobi, Kenya
34. Dublin, Ireland
35. Warsaw, Poland
36. Belfast, United Kingdom
37. Milan, Italy
38. Beijing, China
39. Tokyo, Japan
40. Bangalore, India
41. Kuala Lumpur, Malaysia
42. Sao Paulo, Brazil
43. Dubai, UAE
44. Shanghai, China
45. Mexico City, Mexico
46. Lima, Peru
47. Guadalajara, Mexico
48. Istanbul, Turkey
49. Delhi, India
50. Jakarta, Indonesia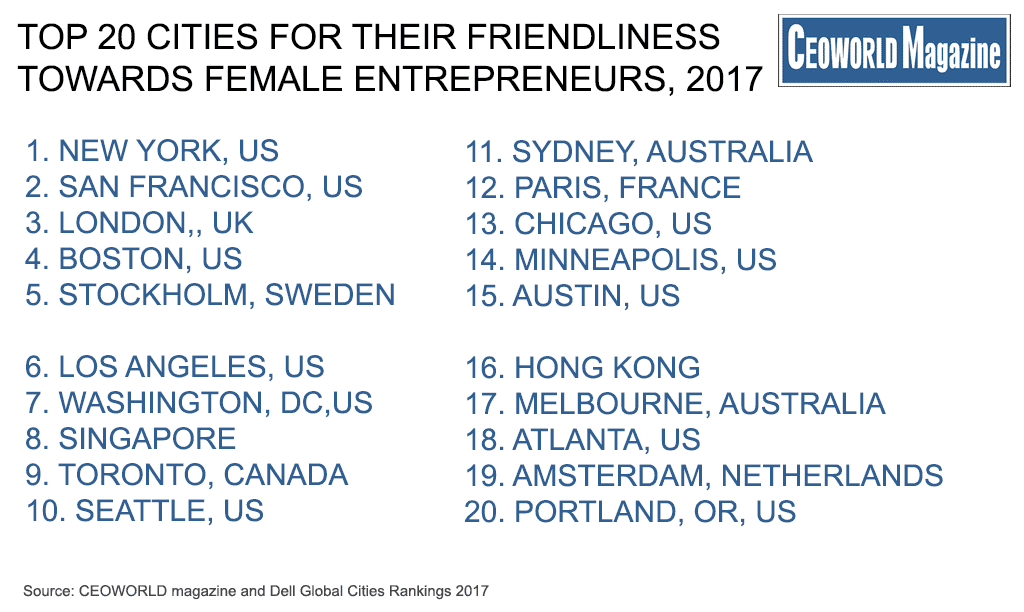 Dr. Amarendra Bhushan Dhiraj is the CEO and editorial director at CEOWORLD magazine, the leading global business magazine written strictly for CEOs, CFOs, top managers, company directors, investors, senior executives, business leaders, high net worth individuals, and the most globally powerful men and women.
Latest posts by Dr. Amarendra Bhushan Dhiraj
Leave a Reply