Big Money Speaker James Malinchak Shares His Top Marketing Secrets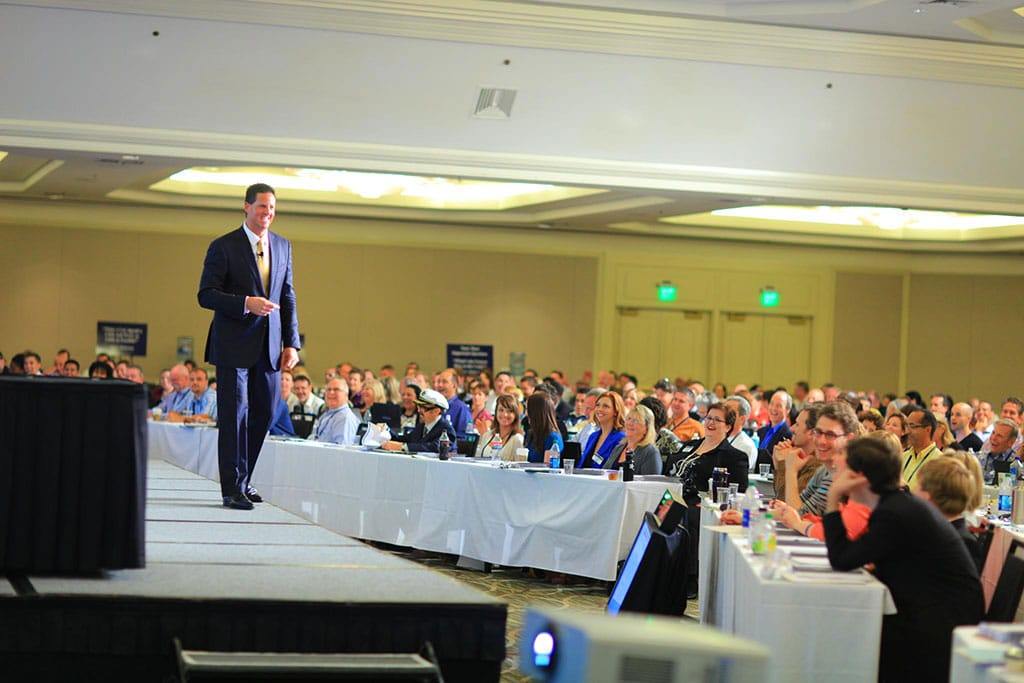 "Success leaves clues," is something the great business philosopher Jim Rohn used to say in his seminars. He was right. Lawyers, doctors, investors, teachers, millionaires and even billionaires have tried to share with others the secret to their success. Whether it's because of fame, of wanting to leave something behind, or just because they want to help others, they have left clues in the form of books, audio programs and speeches.
We just have to be willing to go looking. Since hearing that quote I have spent, on average, an hour a day, 7 days a week learning from the best minds in personal development, productivity, marketing, copywriting and finance in search of answers. This past week, James Malinchak was kind enough to sit down with me to share his thoughts on success.
James had a humble beginning, no silver spoon in sight. He worked hard to attend college as a basketball player at the University of Cincinnati, but he set his sights on something bigger. He wanted to impact teens like he himself had been by a motivational speaker. Living off of pasta and spaghetti sauce as he couldn't afford anything else, James learned the first secret of his success: marketing. James isn't one to mince his words, "You could have the best product in the world, but if no one knows about it, then it's worthless."
He went on to explain something one of his first mentors told him "If you believe in your product, then you owe it to yourself and the world to do everything in your power to let other people know about it."
Another secret James shared with me is networking, or as James would put it, "relationship working." Too many people go to big events and hand out their business card to everyone they can and expect to get results. But according to James, if you don't have what he calls the "3 H's" you don't have a relationship. The three H's are: handshakes, hugs and high fives.
James, like myself, is a lifelong student, constantly reading and attending events to better himself. One of his friends, an NBA coach told him this – "Don't go through live as a know-it-all, be a learn-it-all." He shared with me three books that he reads every December so as to prepare for the following year, and he's done it every year for the past 18 years. Influence by Robert Cialdini, The 22 Immutable Laws of Marketing by Ries and Triggers by Joseph Sugarman. He's built three multi-million dollar companies on the concepts contained within these three books, so any CEO looking to ramp up their company's marketing would be well advised to pick these up.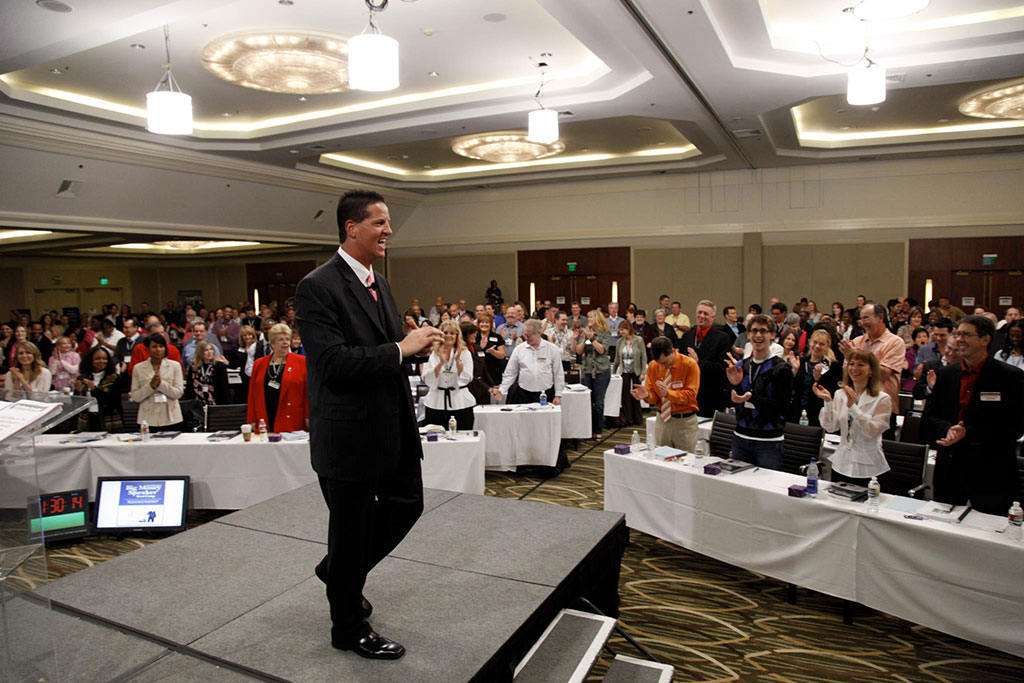 James explained that sometimes that the difference between success and failure can be as simple as repackaging what you have to fit what the market is looking for. He went on to tell me of how one client wanted to give talks on creativity. James gave it to him straight, "That's wonderful, but no one's ever going to book you." He continued, "97% of what they (corporations) book is success, peak performance, overcoming challenges, customer service, sales, leadership, future trends. Creativity's not in the top 99%." But then James told him this "If I take what you're passionate about – creativity – and I repackage you 'How To Be A Creative Leader' now you're in the top 97% and you get booked."
A good example of this is JK Rowling's bestselling book Harry Potter series. Originally it has been marketed towards young readers, but with adults flocking to it, publishers decided to print alternative covers, one that appealed to a more mature market. Bloomsbury has since unveiled an updated set to entice a new audience of adult readers. Same item served three different ways.
James shared one insight regarding marketing that every CEO and entrepreneur should keep in mind. "I always felt slimy doing marketing, but my mentor said to me, 'Marketing is not something you do to people, it's something you do for people.'" For those interested in learning more about multi-step marketing and funnels, James recommended checking out millionairefreebook.com. He also suggested that when companies create web domains to have them "think in pictures."
When asked what he thought the biggest mistake companies make regarding marketing he didn't even have to think about it, "Creating a product or service first, and then trying to find someone to buy it." Coca-Cola learned this the hard way with New Coke and in the process lost quite a bit of market share.
James did share one warning for anyone in business, "Two words that will make you go broke in business – I think." A hunch, a feeling, a scratch might pay off from time to time, but data and facts allow us to make education, informed decisions which are essential for any company.
For those interested in listening to the entire interview, you can check it out here. You can connect with James on LinkedIn or Facebook, or on malinchak.com.
---

Have you read?
Global Rich List.
Wealthiest Cities in the World.
Major Information Technology Hubs in India.
Wealthiest Countries For 2017.
RANKED: The World's Top 10 Richest Countries (2017-2027).
---
Add CEOWORLD magazine to your Google News feed.
---
Follow CEOWORLD magazine headlines on:
Google News
,
LinkedIn
,
Twitter
, and
Facebook
.
---
Thank you for supporting our journalism. Subscribe here.
---
For media queries, please contact:
info@ceoworld.biz
---