What Are World's 25 Most Innovative Countries 2018: Ranked
Switzerland has been ranked as the most innovative country in the world, according to new a global innovation index of 2018. Switzerland was followed by the Netherlands, Sweden, and the United Kingdom. Singapore (5th) was rated as the world's most innovative country outside of Europe!
The annual ranking placed the United Kingdom two place above fellow G7 member the United States in 6th place, and ahead of Germany (9th), Japan, (13th), France (16th), Canada (18th), and Italy (31st). The United States, Finland, Denmark, Germany, and Ireland rounded off the top 10.
China entered the top 20 for the first time, taking the 17th spot, ahead of fellow BRICS member Russia (46th), India (57th), South Africa (58th), and Brazil (64th). The ranking was published by Cornell University, INSEAD business school, and the World Intellectual Property Organisation (WIPO).
World's 25 Most Innovative Countries 2018:
1. Switzerland
2. Netherlands
3. Sweden

4. United Kingdom

5. Singapore
6. United States
7. Finland
8. Denmark
9. Germany
10. Ireland
11. Israel
12. South Korea
13. Japan
14. Hong Kong

15. Luxembourg
16. France
17. China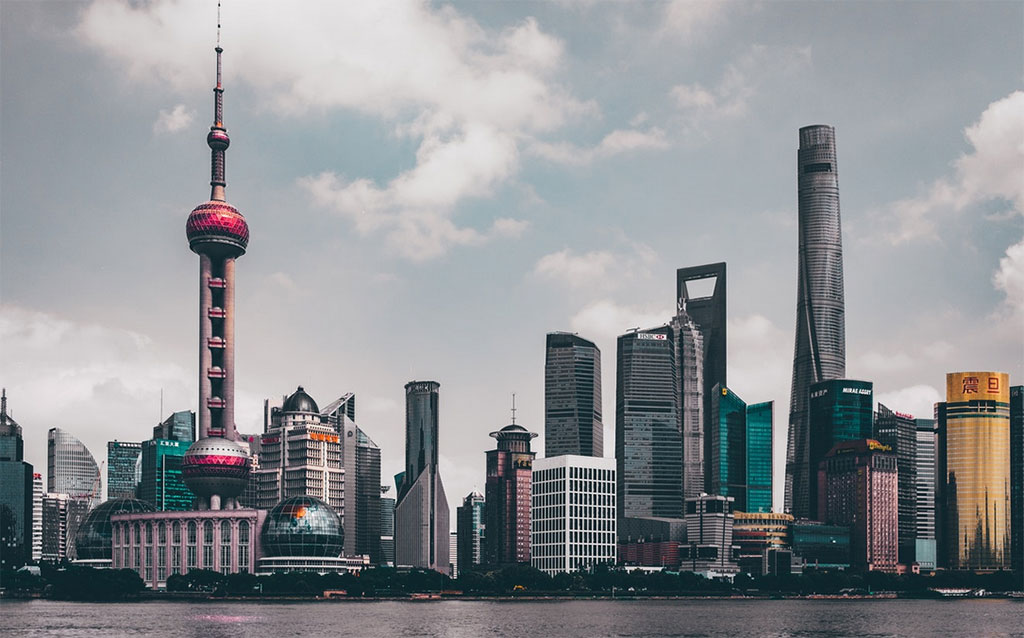 18. Canada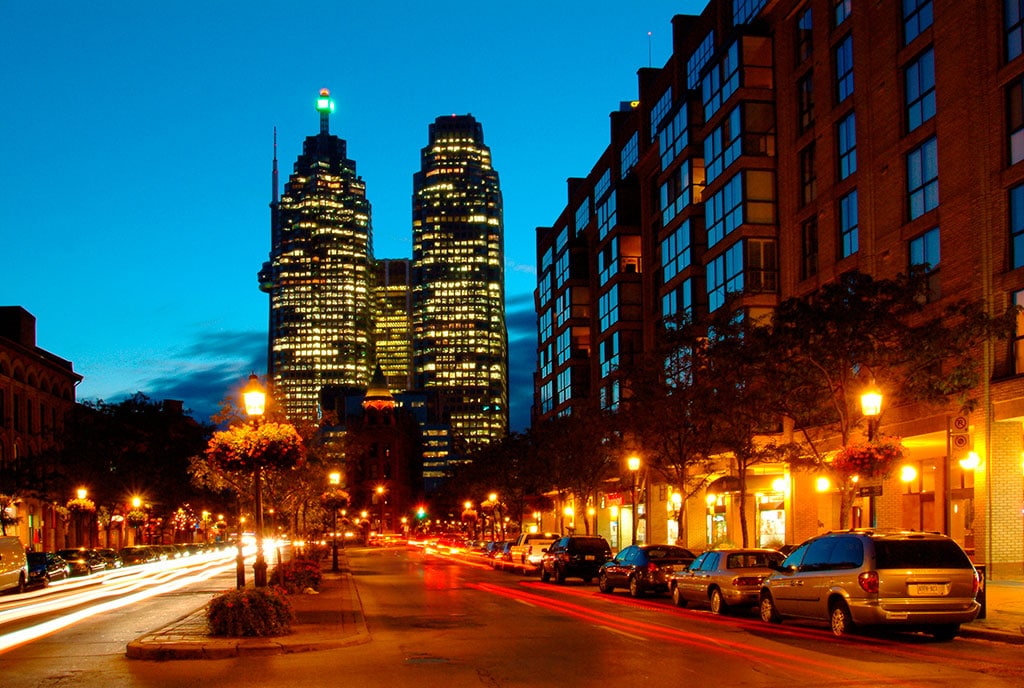 19. Norway
20. Australia
21. Austria
22. New Zealand
23. Iceland
24. Estonia
25. Belgium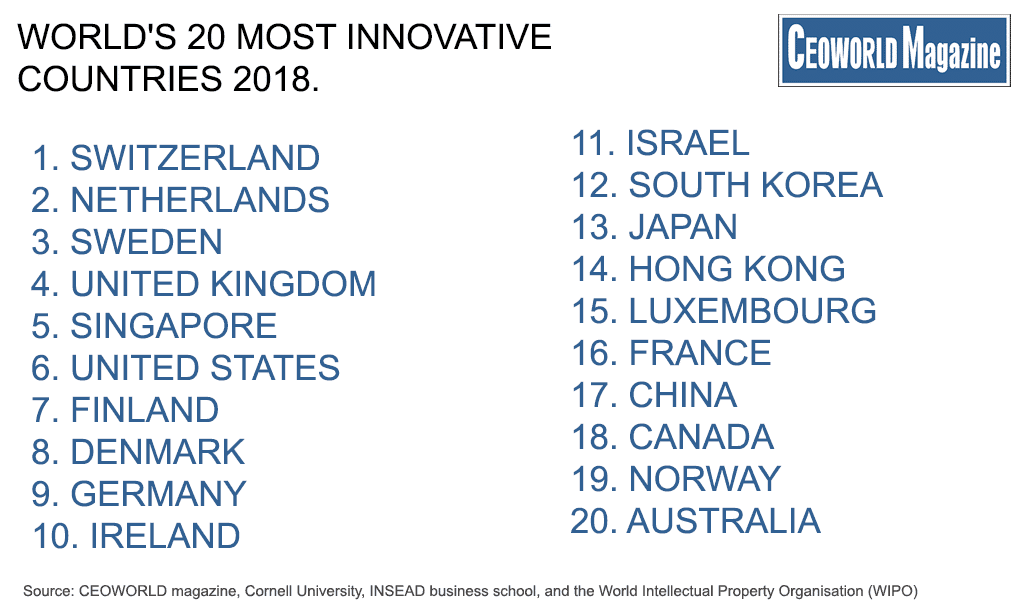 Dr. Amarendra Bhushan Dhiraj is the CEO and editorial director at CEOWORLD magazine, the leading global business magazine written strictly for CEOs, CFOs, top managers, company directors, investors, senior executives, business leaders, high net worth individuals, and the most globally powerful men and women.
Latest posts by Dr. Amarendra Bhushan Dhiraj
Leave a Reply