How informal education can enhance your professional life
Education is the key to success. This is the absolute truth and many of us strive to get a diploma and finish university. However, formal education is just one step towards the road of professional success, one of the first steps but definitely not the only one. Many people firmly believe that formal education is enough. However, that is not true.
Investing in yourself and in informal education is the best thing you can do for yourself and your career. Many people believe that investing in informal education usually means investing a lot of money on courses and online lectures. What many of us sometimes don't understand and fail to implement is that not money but personal efforts and  time is what actually helps you truly master a certain area of interest. Therefore, you need to invest time not money to become a guru in your career.
The online world is a rich library that offers many opportunities for the ones that like to work on themselves. The question is: Is the online world enough? Can we rely only on the world wide web? Today, when it so easy to create educational website and fill it with a content that may help others, there are a lot of online sources that we all can use.
Follow the tips below to take a full advantage of all of the available informal sources.
1. Develop micro skills
Informal education can help you specialize in a certain area therefor transform you into a person that can offer a unique value to the market. The beauty of informal education is the fact that you can pick a certain bottleneck and problem that you are facing on your work or during your studies and then use all of the available online material to become an expert in that area.
For instance, you can become an expert for paid advertising on LinkedIn or specialize in content marketing. The world wide web offers many opportunities; all you have to do is research and act.
2. Get sound wise
If you don't have time to read or want to use that wasted time on commuting, you can always use podcasts and audiobooks. It may be surprising to know that audiobooks can actually improve your performance significantly if applied correctly over a certain period of time.
Fortunately, nowadays various online sources offer free materials that you can use. From business, entrepreneurship, marketing and accounting, you can find anything on the web. Forums are the best way to find inspiration and discuss ideas of interest.
In the end, investing a certain amount of money to buy a valuable audiobook is always a good idea.  You will get an expert advice and be able to educate yourself even when you work out in a gym or outside.
3. Workshops
Taking part in organized workshops by licensed training companies is always a good idea. Experience is gold, knowing people that have experience is also beneficial. Workshops are amazing for learning new things and meeting new people. Hearing a different perspective from other people from your profession will have an extremely positive impact on your career development.
You will have a general overview of what is going on in the industry and on the market. This knowledge will give you the power to act in accordance with industry trends.
4. Enroll to online academies
Getting online certification is crucial for career development. There are many accredited companies that offer international acknowledged certificates.  The best part is that all of the courses are extremely good. They truly offer in-depth knowledge and will give you the tools to specialize in your professional life.
Nowadays, with education website builder, anyone can have a platform for online learning. Be cautious, do a research, go through the feedback and reviews and find the platform that offers the best solution for your needs.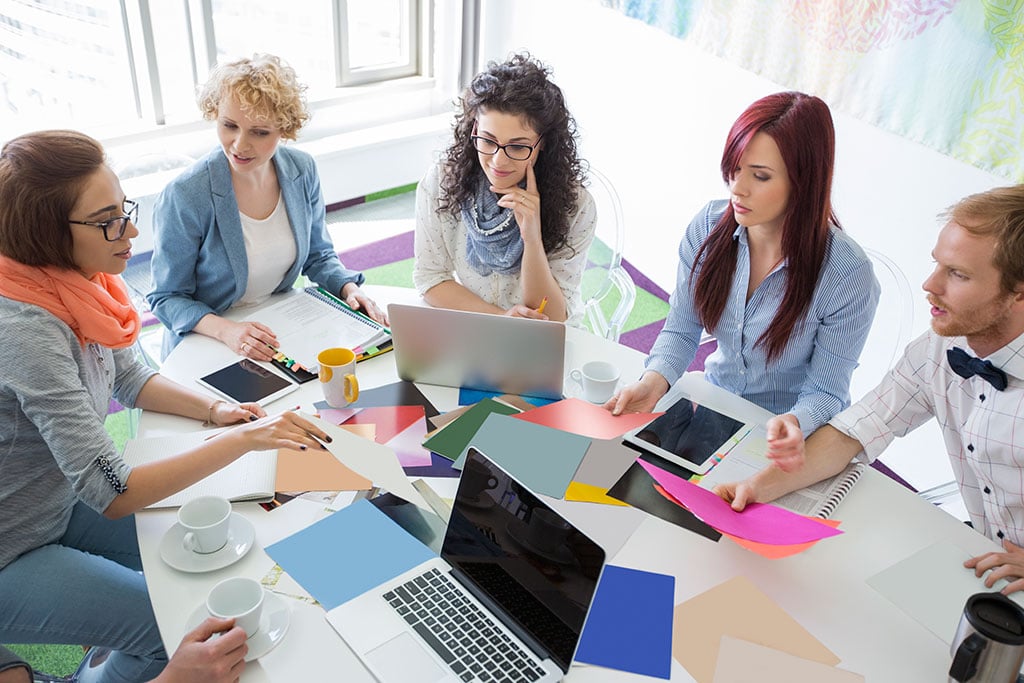 5. Forums and blogs
Forums and blogs are sources where you can learn unique tips and tricks for your subject of interest. Professionals from all over the world gather together to discuss real-life problems and issues they face in their companies on a daily basis.
The solutions you will find there might apply for an issue you are facing or improve your knowledge in an area you would otherwise never knew about that there is an option to learn more.
This is the most unconventional way of learning, however, if you know where to find a quality forum, you can really get valuable and quality insights that you can use.
Formal education is important but the desire to work on yourself is what will truly define your success as a student or a professional in the industry. We live in a world where we can access educational material very easy. There is no need to invest efforts in research every time you want to get the right information. Everything is available with just a few clicks on your laptop.
Time has always been an issue, but if you want to achieve anything you must sacrifice some of your leisure time for a greater purpose. With the provided tips above you can mix workouts or commuting time with learning sessions and manage to educate yourself more efficiently. Education is the passport to the future, for tomorrow belongs to those who prepare for it today. Uniqueness is overrated but if you find an innovative way to approach your learning process, then you will be able to be ahead of your competition and market yourself more easily. Sometimes, you need to think outside of the box and find alternative sources to educate you and inspire you.
---
Have you read?
# Best Fashion Schools In The World For 2018.
# Best Hospitality And Hotel Management Schools In The World For 2018.
# Best Universities In The World For 2018.
# 2018 ranking of the world's 10 best airlines.
# Rich List Index: The World's 100 Billionaires; Meet The Richest People On Earth.
---