The World's Most Luxurious Minimalist Wallets
For a long time, wallets have been on the margins of the fashion world. Neglected and rarely considered anything else but a dull necessity. We wore them because we needed them. Luckily, the modern world brought forth a different set of values. Each and every successful modern man will tell you that his most treasured accessory is his wallet. What you carry in your pocket is a clear representation of who you are.
Nowadays, it is all about minimalist wallets. They are practical, lightweight, easy to carry, and most importantly, they keep you organized. In order to showcase how the fashion world has embraced minimalist wallets as men's essential accessories, here are some of the world's most luxurious minimalist wallets money can buy.
Mark Cross Card Case
Some brands need no special introduction and Mark Cross is definitely one of those brands. It is the premium craftsmanship of leather goods which celebrated it, but I have a feeling that adjectives like premium or even elegant do not do justice to their products. This card case of theirs is no different. Made from (cognac) grained Italian leather and ornamented with a gold-stamped logo at the front, stupendous is the adjective I am leaning towards (if it is not too pretentious). It comes with 4 card slots, two at the front and two at the back, as well as a central utility compartment which can be used as a cash pouch.  Of course, this minimalist wallet comes with Mark Cross signature red fabric lining. Read more…
Dimensions: 2.75" x 3.75"
Price: $ 225
Gucci GG Marmont Leather Money Clip
Moving up the ladder, we have the Gucci GG Marmont leather money clip. Is there a better conversation starter than a Double G slim wallet? I bet there is not. Made in Italy from calfskin leather and heat-stamped to achieve a boar effect, this is the creme de la creme of men's leather accessories. Equipped with two card slots for your most essential credit cards, Double G hardware on the front, and a spacious main compartment for your bills and receipts. The GG Marmont embodies luxury more than any other wallet out there. Read more…
Dimensions: 3" x 4"
Price: $340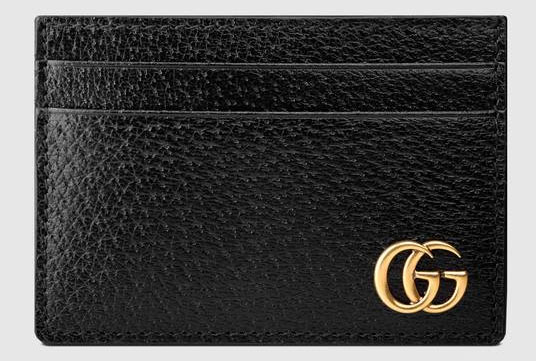 Dior Black Calfskin Wallet
When was the last time you heard someone complaining about a Dior product? Me too, never.  However, what fascinates me about Dior, is their ability to not only design an accessory of ultimate quality and elegance but adhere to the core principles of a certain category of accessories. In this case, we have a minimalist calfskin wallet which has all the traits and advantages a pure minimalist wallet should have. It is very compact, reduces your every day carry to the bare essentials, and it includes a billfold clip. Amidst all of that, you get 6 card slots and two embossed logos (CD on the outside and Dior Homme on the inside). Read more…
Dimensions: 4.3" x 3.4"
Price: Around $350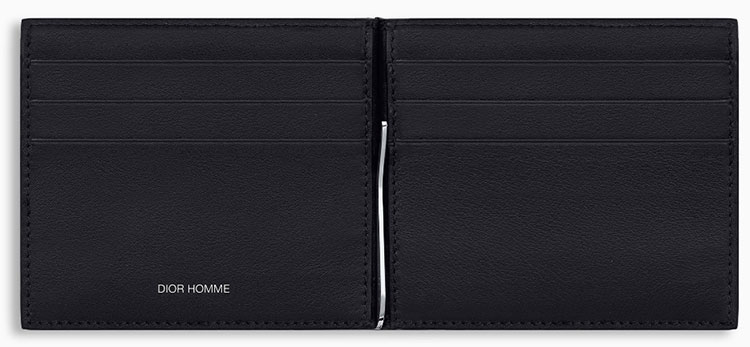 Louis Vuitton Multiple Wallet
Moving on to a more serious price range. Louis Vuitton wallets are made either in France or Spain. It depends on what kind of material you want it to be made of. You are offered to choose between 10 different types of materials, varying from Epi cowhide leather all the way to Damier Cobalt Canvas. The one on the photo is made from Taiga leather and can be purchased in 5 different colors. Some of the more notable features include two side slots for receipts, two bill slots for your cash, 5 credit card pockets, and a subtle LV stamp on the front of the wallet. Read more..
Dimensions: 4.7" x 3.5"
Price: $600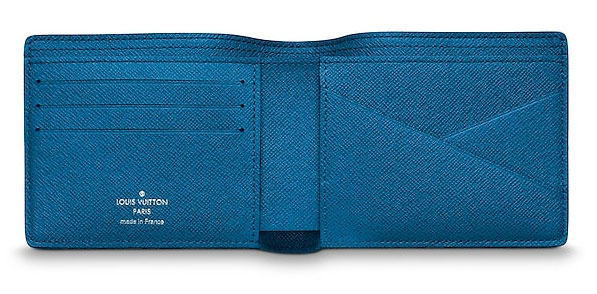 Ford Money Clip Bi-Fold Wallet
When Jay Z names his song after a certain brand, you know what time it is. Tom Ford is all about creating top-notch products with through-the-roof prices. Here we have their money clip bifold wallet designed specifically for men who fancy more classical wallet designs. This slim wallet has an alligator skin exterior and calf leather interior, just to make sure that it does not lack on luxuriousness. However, the skin combo is not the most luxurious thing about this wallet. The money clip is. It is palladium galvanized! Oh yes, palladium is rarer and more expensive than gold. But it does not stop there. The Tom Ford stamp on the inside is also palladium made. Mind-blowing!!  Lastly, Tom Ford's bi-fold money clip comes with 8 separate credit card compartments. So, it does not lack practicality, that is for sure. Read more…
Dimensions: 4.1" x 3.5"
Price:  $1,950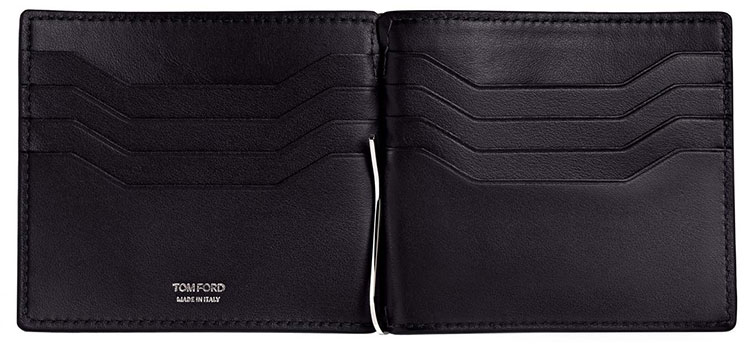 ---
Have you read?
# Best Universities In The World For 2018.
# Best Fashion Schools In The World For 2018.
# Best Hospitality And Hotel Management Schools In The World For 2018.
# Best Business Schools In The World For 2018.