How to obtain citizenship by investment after starting a business?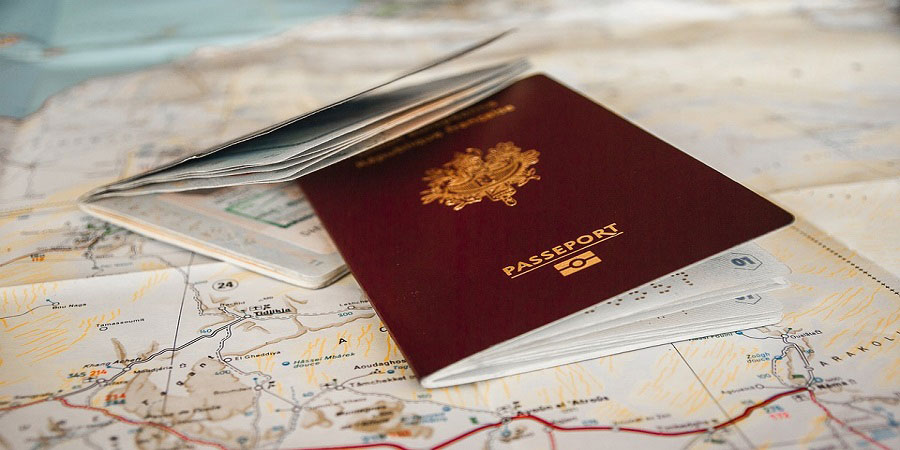 Governments around the world have understood the importance of foreign direct investments which is why they try to offer the proper conditions to those willing to put in significant amounts of money in the chosen countries. During the years, almost every state in the world has enabled various laws with the purpose of attracting foreign investors. From allowing them to start businesses under very advantageous conditions to special residency and citizenship programs, these incentives have indeed fulfilled their purpose.
Nowadays, governments have started combining these two options: that of investing and obtaining citizenship through these investments into programs which have turned out to be very interesting to those seeking to relocate.
Business immigration programs around the world
Most of these initiatives are called citizenship by investment or business immigration programs and have been created by governments in Asia, Europe, the American continents and even by some African states. When it comes to African states, the small insular state of Seychelles is perhaps one of the best examples. So, yes, those who want to open a company in Seychelles can do it under this program.
While in Europe these programs are usually referred to as golden visas, in the rest of the world they are called simply citizenship by investment regulations.
It is easy to understand that every country has its own requirements in terms of amounts of money to be invested, however the principle is the same: a foreigner must start a business or buy a property in order to be considered eligible.
Until now, the most attractive option for most applicants was to set up a business as it simply implies registering a company in the chosen country. Contrary to that, the purchase of real estate implies a far more significant investment from the money perspective.
How to choose a country to immigrate to as an investor
Like we said before, most countries have this kind of program, so the decision should be based on several factors. Among these, the most important one is, of course, the amount of money one will need to invest in the business. Also, most countries impose other conditions, such as the creation of a specific number of jobs and maintaining the investment for a certain number of years, therefore all of these requirements should be factored in when making the decision.
Then, it is the business idea which should fit in with the market the investor will address. In this case, a feasibility study or some market research could help find out if the desired country is also the right one.
Those who cannot decide for setting up a business and want to buy a property because of the simplified procedures have several options. One of the best choices is Malaysia. However, Malaysia only offers long-term residency through this program. The good news is that once moved here, the investor benefits from an easy Malay company registration process. This is important because this Southeast Asian state has some tough regulations when it comes to foreigners who want to open companies here.
Applying for the program and starting the business 
When deciding to move to another country as an investor, preparations should start as early as possible, because some countries receive many applications, so the process could last a while. After a thorough verification, if one qualifies for the program, the first step will be to put in order all the documents requested by the authorities in the respective country. Once the documents are filed, the applicant will have to wait until the background check is complete.
Some countries make this process easier, while in other states the verification and the processing time takes longer. European countries are usually more flexible, as it is the case of Spain. Even so, some advice from a law firm in Spain wouldn't hurt in order to speed up the process.
Once the application is accepted, the procedure for starting the business can commence. Preparing the statutory documents, filing them with the Companies Register and applying for the business permits are the usual steps to complete. However, under such program, foreigners will benefit from a speedy business registration procedure, which is its most important advantage.
Considering most of these programs imply maintaining the investment for a minimum amount of time, a business plan with projections for at least three or four years would be welcomed. After that, it is safe to say that the company registration process can begin.
Once the company is established, the investor will have to make sure he/she complies with the rest of the program's requisites. As mentioned earlier, some countries require for the company to create new jobs or have a certain share capital, so one must pay very close attention to fulfilling these requirements as well.
Moving to another country can be a very attractive solution for many people and, when combined with the possibility of becoming an entrepreneur, it turns out to be very practical. Also, the governments creating such programs make sure these are safe for both the economy and for those moving there. The idea of starting a business will also secure investors with a steady income and the government will be guaranteed economic prosperity for a longer period of time.
Even if these programs usually seem to target wealthy individuals who are not as young anymore, young enterprisers with some savings are also welcome, so it is safe to say that anyone can find a country to relocate to by investing. A good business plan and a good choice when it comes to the destination of investment will represent the key to success.
---
Also read:
# A guide to expanding a business in Asia.
# 3 Countries which Offer Citizenship by Investment Programs.
---
Add CEOWORLD magazine to your Google News feed.
---
Follow CEOWORLD magazine headlines on:
Google News
,
LinkedIn
,
Twitter
, and
Facebook
.
---
Thank you for supporting our journalism. Subscribe here.
---
For media queries, please contact:
info@ceoworld.biz
---