Why Culture is the Key to Digital Transformation Success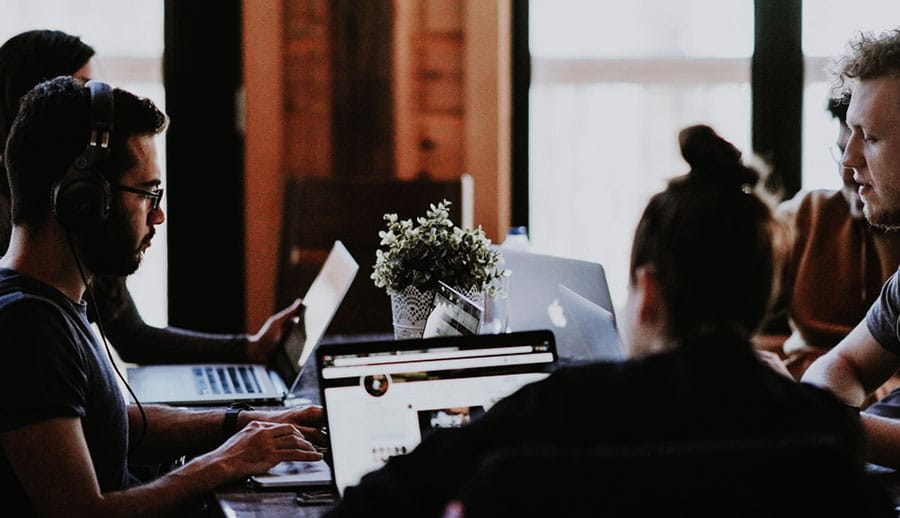 Across the world, and industries, business leaders are excited about the potential benefits of digital transformation. The holy grail of efficient and productive business operations is at their fingertips.
However, the management and implementation can be more complicated than expected and is often where leaders make a mistake. In their enthusiasm to start their digital journey, they first engage with technological leaps instead of cultural ones.
If the company culture, including its people, talent systems, and incentives, are not in working order, even the best kind of technology will not make a difference. Albeit a very soft part of the strategy, the human component of digital transformation is the most critical part of all.
People First Mentality
In the manufacturing industry, it is said that about 50 percent of Industry 4.0 initiatives stall at the Proof of Value or Proof of Concept stages. When this happens, technology often takes the blame. An executive may think, "The product was not mature enough," or "AI is not for us, it's for other types of industries". From my experience, that is just not the case.
The answer is that more than likely the organization's culture is not ready for technological disruption. As a leader, you will face unexpected challenges and roadblocks from your people that have the potential to decimate your transformation initiative if you are not prepared. If leaders are not trying to understand what's happening within their organizations' culture, then how will they prepare for digital transformation regarding technology? Industry 4.0 technology will not work with Talent Systems 2.0 or below. The two processes have to be compatible.
Communication is Imperative
Having the wrong philosophical approach can damage the morale of your organization and the people on your shop floor. If you tell one of your employees that you are going to install AI to help them work more efficiently, their natural response may be: "I don't know what AI is, but it sounds like it is going to take my job away." Conversations around digital transformation need to start with how the technology will improve your employee's life. If not, it's almost certain they will boycott your system. Be careful along the way as you are thinking about digital transformation and its reception from your people.
My suggestion for every leader wanting to achieve digital transformation success is to first ask yourself a few questions:
What is happening with my culture?
What are the purpose of data and this digital transformation?
And how am I going to use data to empower my people?
Data to Do the Job Better
At Sensai, we use data to make our employees aware of their performance. We do this by sharing the results of their performance to improve skills and compare performances.
Currently, many organizations are incredibly hierarchical. Imagine that you no longer have a subjective system to evaluate the skills of a person, but that you can correlate the true KPIs of their working stations from their job using data.
Based on that, you can make a decision to promote them because the data indicates they are ready for a promotion. Furthermore, if an employee is struggling to deliver results in specific portions of their work, data will aid in flagging that, and additional training can be provided to succeed. Employees will be empowered to use data to direct their career path, ultimately earning more money and improving the well-being of their family. Having the right philosophical approach to data and its involvement with decisions in your organization is extremely important.
Culture Designed to Succeed
Leaders need to rethink the values that they have in place and pass them through the digital transformation optic. Based on that, they can decide and accept which values are logical in today's context, and which should change based on the new era we are living and working in.
Talented young workers are entering the workforce and are incredibly tech-savvy. They know exactly how data works and how impactful it can be.
Make sure you are transparent and open about how you engage with the data that truly makes sense for them and for your organization. One of the core values we have at Sensai is Trust –  if I can have a very open and honest conversation with you, you can see what my intentions are, and the experience is reciprocated.
The Way Forward
Beyond digital transformation and Industry 4.0, I think leaders across all industries need to next focus on Culture 4.0. This will consist of how organizations think about their culture in the times of industrial and digital transformation. And the importance for our current leaders to understand how to cultivate an interactive culture in terms of digital transformation.
The philosophy an organization puts in place should always have talent at its core. People are the most incredible and important competitive advantage that any organization has. If an organization takes care of its people, it will be easier to succeed with digital transformation across the board. As AI, machine robots, and technology systems do not have a voice to complain, leaders can do whatever they want with them – praise or blame them. However, if you don't properly work with your team and talent, it will be extremely difficult to make your digital transformation succeed. Human factors count towards the end outcome, and leaders that are aware of this will be the ones who succeed in their digital transformation efforts.
---
Have you read?
Best Fashion Schools In The World For 2017.
Best Hospitality And Hotel Management Schools In The World, 2017.
Best Business Schools In The World For 2017.
Best Medical And Pharmacy Schools In The World, 2017.
World's Best Schools For Online MBA Programs, 2017.
Track Latest News Live on CEOWORLD magazine and get news updates from the United States and around the world. The views expressed are those of the author and are not necessarily those of the CEOWORLD magazine.
Follow CEOWORLD magazine headlines on:
Google News
,
LinkedIn
,
Twitter
, and
Facebook
.
Thank you for supporting our journalism. Subscribe here.
For media queries, please contact:
info@ceoworld.biz