Essential Feature Checklist for Evaluating Classroom Management Software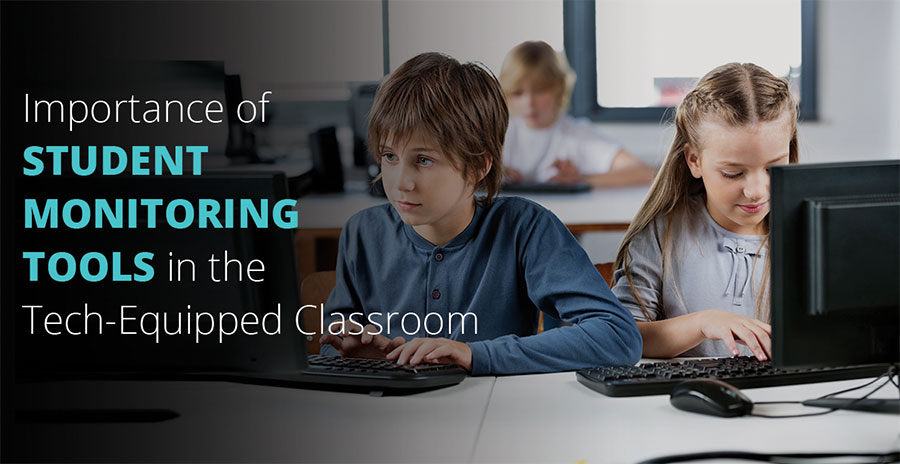 There is a multitude of classroom management software available in the market, which makes the selection the most comprehensive solution difficult for the school administrators. This checklist of essential features is designed to help in clearing the clutter and identify the most competent one.
If you are a teacher at a school with digital classroom and library facilities, these issues must be part and parcel of your daily life:
Students accessing (or trying to access) online and offline resources that are not required in the current session.
Students not being able to follow your instructions on the screen
They try to exchange documents and other files using external devices.
There are numerous similar issues that teachers have to face every day. Teachers, principals, and senior administrative members at educational institutes have a common concern – how to ensure that the classroom computers do not turn into a distraction for the students?
Manual monitoring and vigilance is not the solution because it is a time-intensive work and does not provide any productive outcome. Thankfully, technological innovation, like always, plays the savior for modern education institutes as well. Purpose-built to address the challenges of modern education institutes, a classroom management software enables instructors to regain control.
Choosing the right solution, however, has emerged as a new challenge for the administrators. There is a wide range of classroom monitoring software available in the market. Sifting the most competent solution from the clutter is going to be difficult unless you know exactly what to look for in a class control software.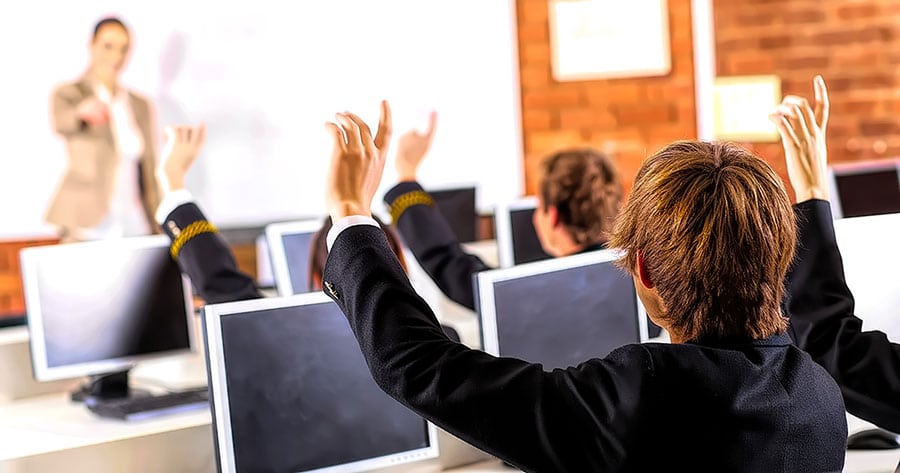 Below is a list of features that should be expected in a good classroom management software. Compare your options against this checklist and identify the one that is worthy of investment:
Monitoring: Remote monitoring is ought to be the primary feature of any classroom management software. It should allow the instructors to have total visibility into the students' device so that they do not have to constantly move around to see what students are doing. Also, it is best to look for some other beneficial features, such as remotely blacking out students' screen, and disabling keyboards and mouse, as these can help teachers to ensure that the students are always engaged in the lesson.
Screen Sharing: Collaborative learning is one of the goals of incorporating technology into the classroom. A classroom management software should provide teachers with the ability to share screens. Through the screen-sharing facility, teachers can project their screen on all student devices, to help them follow the instructions properly. Alternatively, the software should also support sharing of one student's screen with the rest of the class, so that all students get an opportunity to learn at the same pace. The control over this feature, however, should belong to only the instructors.
Network and Web Restrictions: Needless to say that the Internet is the biggest distraction for students. Therefore, the chosen student monitoring software should have the ability to block access to the Internet, and restrict how and when students can connect to the institute's network. At times when the Internet access is required to conduct the class, the software should enable teachers to enable access to specific websites and online resources. It will prevent students from engaging in undesired activities even when they have the Internet access.
Application Restrictions: Like network and internet restrictions, controlling access to installed applications is also crucial. Keeping students only on the desired application is difficult when they can access all other applications installed in the device or on the institute network. With BYOD gaining popularity by day, the classroom management software should allow teachers to specify what applications students can run on their devices during the class. Certain classroom management software also provides the advantage of launching predetermined applications on all student screens once they have logged into the school network.
Innovative Messaging: This is the age of social media and instant messaging. Students are accustomed to sharing their thoughts in the form of text, photos, graphics, and videos. The classroom management software should enable instructors to communicate with students in similar fashion as well. Use of audiovisuals can help teachers align students' learning experience more closely to their personal interaction experiences, which can lead to improved student engagement and classroom participation.
Engaging Tasks and Assessment: Students get bored quickly with monotonous one-way instructions. Surprise short activities during a session not only refreshes students' mind, but also helps them in retaining the information more easily and for longer period. Teachers should opt for a classroom management software that supports creation of quizzes (true/false, yes/no, or MCQ type) to engage students.
Assessment Mode: Where students learn on computers, their performance assessment sessions should be conducted quickly, and in a secure environment. Hence, the assessment mode should be amongst the basic expectation from a classroom management software. The assessment mode should lock students' systems for a limited period and allow them to access only authorized resources, as determined by the teacher.
Automated Control: Features like instant launch of applications and websites; and remotely shutting down, restarting, and logging off computers are very beneficial from the perspective of system maintenance and operational efficiency. Make sure that your classroom management software has these features to keep operational expenditure well within the budget.
Without an exhaustive checklist of must-have features, selecting a good classroom management software can be a painstaking task. A software like Faronics Insight, which has all these capabilities, is worth investing in for long-term benefits. You can obviously add to points to the list depending upon your specific requirement.
Respond