The 10 Best Universities In Biochemistry Research, 2014 To 2017, Berkeley, Stanford, MIT, Northwestern, And UPenn Tops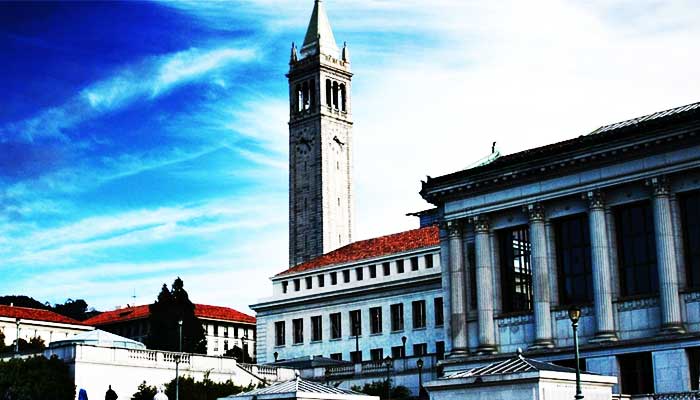 MOVE over Harvard and Cornell – the University of California, Berkeley has been named the best institution in the world, according to THE's list of top 10 universities in biochemistry research, 2014 to 2017.
Stanford University ranked number 2 on the list, followed by Massachusetts Institute of Technology (No. 3), North western University (No. 4), and the University of Pennsylvania (No. 5).
Magazine placed Cornell University in sixth on the list ahead of Harvard University, and Nanyang Technological University. The University of Washington and the University of Texas at Austin round out the list at nine and ten, respectively.
This year's list is dominated by the US universities, but the only non-US university in the EOI list for biochemistry is Singapore's Nanyang Technological University in eighth place that had an expected output index of 4.05.
The findings come from the latest expected output index (EOI) analysis of subject areas in Elsevier's Scopus bibliometric database. From 2014 to 2017, biochemistry carried the most research publications – almost 300,000 – in the wider subject area of biochemistry, genetics and molecular biology. By expected output in top 10 per cent of most highly cited research for the subject. World average = 1
These are the 10 best universities in biochemistry research, 2014 to 2017
1. University of California, Berkeley, United States
Expected output index: 5.02
2. Stanford University, United States
Expected output index: 4.58
3. Massachusetts Institute of Technology (MIT), United States
Expected output index: 4.58
4. North western University, United States
Expected output index: 4.39
5. University of Pennsylvania, United States
Expected output index: 4.26
6. Cornell University, United States
Expected output index: 4.09
7. Harvard University, United States
Expected output index: 4.05
8. Nanyang Technological University, Singapore
Expected output index: 4.05
9. University of Washington, United States
Expected output index: 4.03
10. The University of Texas at Austin, United States
Expected output index: 4.02