4 Important Hurdles to Consider when Moving Heavy Equipment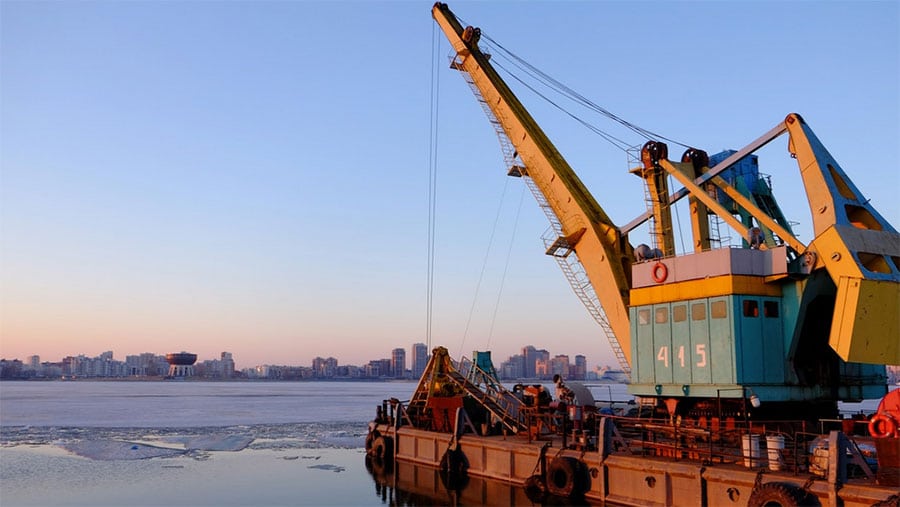 If you have successfully sold, or recently purchased, a crane truck or other type of heavy equipment on a site like Dealdash, you have to arrange the proper kind of transportation to get it from point A to point B. Before making any decisions there are a number of factors to consider when deciding the right option for heavy haulage transport. Use the guidelines here to ensure you consider all the important factors and that your equipment makes it to its destination safely and intact.
Select the Shipping Company
Unless you have to ship the equipment internationally, when you would use an ocean or air transport service, most equipment will be shipped via truck. It is essential that you find a transport service that is experienced in moving heavy equipment so they can anticipate some of the hurdles that this process typically encounters.
Before choosing a company to handle this moving process, you will need to assess their level of experience. Due to the complexity involved in moving a large piece of equipment, you will need to use a company with a great deal of experience. Even if you have to pay more for this service, it will be well worth it in the long run.
Specifications of Transporting Your Equipment
In order to ensure you get the best price and the best transport method for your heavy equipment, you need as much information as you can gather about the item that is being transported. This should include the width, height and weight of the equipment. You also need to have an accurate tongue weight, which can affect the ability to get through weigh stations and delay the transportation if the actual weight does not match what is recorded on permits or paperwork.
Also consider whether or not the item you are transporting is considered an oversized load, as this will require special permits and in some cases an escort service. There are some transport services that will provide the escort service; however, if they don't you will be responsible for covering this additional expense. Instead of trying to figure out this information on your own, you will need to work with a shipping professional. They will usually be able to provide you with the guidance needed to get your equipment transported properly.
Securing Your Equipment
An important part of the transport service that is often overlooked, but extremely important, is how to handle the peripheral items and all the accessories. Things such as service records, spare parts and manuals need to be transported along with the equipment. It is also important that you secure and protect any moving parts on the equipment that is being transported.
If at all possible, you will need to take the machine apart before attempting to move it. By doing this, you can avoid damaging the machine while it is in route to its new location.
Getting the New Equipment Set Up
Once the equipment has arrived at your place of business, you will need to focus on getting it set up. Before you can do this, you will need to take a few measurements. By measuring the space where you want to put it you can figure out whether or not it is going to fit. Once you have chosen the right spot, you need to think about how to properly anchor down the machine. Without the right anchoring, a machine may get broken due to vibrations.
When you need to transport heavy equipment, no matter if it was bought or sold, or just needs to be transported to a new work site, considering the transport method and provider is essential. You also need to be sure that you have all the proper documents, insurance and permits to ensure the process is as seamless as possible.
---
Have you read?
Top Non-U.S. Business Schools For Executive MBA In 2018.
Best Hospitality And Hotel Management Schools In The World, 2017.
Check Out The Best MBA Programs For Women, 2018 Ranking.
World's Best Countries To Invest In Or Do Business For 2018.
America's Top 20 Business Schools With Highest Post-Grad MBA Salaries, 2018 Rankings.
---
Add CEOWORLD magazine to your Google News feed.
---
Follow CEOWORLD magazine headlines on:
Google News
,
LinkedIn
,
Twitter
, and
Facebook
.
---
Thank you for supporting our journalism. Subscribe here.
---
For media queries, please contact:
info@ceoworld.biz
---