Interview With Stefan Chekanov, CEO Of Brosix – One Of Pioneers Of Instant Messaging Technology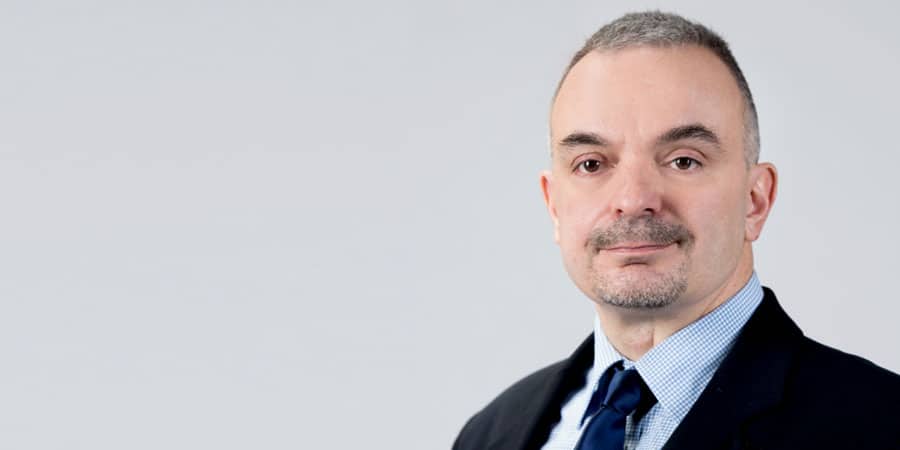 Stefan Chekanov is the co-founder and CEO of Brosix Instant Messenger, an IM service focused on providing businesses with secure private IM networks. As the co-founder, Stefan has witnessed Brosix's growth over the years since its inception in 2006, a time when the IM market looked quite different. Over the years Stefan has gained valuable insight into what it takes to lead a company in a dynamic industry. Here Stefan shares more about his work at Brosix and what success looks like, the lessons he's learned over the last 12 years, and where he sees the company going in the future.
Q: Tell us about the history of Brosix? How did the company begin?
A: Brosix was initially set up to address a concrete need that I saw in my work as a programmer working on outsourcing projects: the need for a secure internal IM network for businesses. At the time, I was working remotely with a large number of foreign clients and I experienced firsthand the need for secure communication. I figured that if this was something I was experiencing then there were certainly others who had the same need.
Since the beginning, we've operated using the bootstrapping financing model, meaning that we have no outside investors and develop and grow our business through the profits we generate. This allows us to continue to remain faithful to our initial vision, and grow it based on customer feedback and not pressure from external investors.
Q: Brosix is an interesting name, where does it come from?
A: The short answer is that it's a combination of two words: brothers and Asterix. The 'brothers' part comes from the fact that I founded Brosix together with my brother, Svetoslav Chekanov, and the 'Asterix' part comes from the famous French comics, my son's favorite at the time.
Q: What were some challenges you faced in the beginning of Brosix and how did you overcome them?
A: When we began the idea of secure private business networks was relatively new. It took us time and a lot of effort to explain what the idea is and what needs it addresses. We focused on explaining our product in detail with an emphasis on what need it addresses. Once businesses were able to see that Brosix in fact solved many of their problems related to security and productivity, we began to build a dedicated client base.
Q: What is Brosix's unique addition to the IM market?
A: As I mentioned when speaking about the founding of Brosix, secure communication has been our focus from the very beginning. The security Brosix provides its customers is some of the best available on the market. All communication channels on Brosix networks are compressed and encrypted end to end using AES 256-bit encryption. In layman's terms this means that data is encrypted when sent and decrypted upon receipt by the authorized recipient, meaning that it can't fall into the wrong hands along the way.
But it's not the only important aspect of Brosix. It's the combination of secure communication with private team networks with full administrative control. This allows our clients to customize their own secure networks: grouping contacts by divisions, location, team, etc., controlling which features team members can use and which team members can communicate between themselves, and deciding on whether to track chat history or not. These are just a few examples of how clients can create a private network that fits their needs. The idea that you can have a secure private team network with a full range of administrative and collaborative features is the added value which Brosix brings to the market.
Q: What does success look like in your business?
A: Usually when you speak about success people think of material things- money, cars, etc. But success can mean different things to different people. For me, working on things that you truly believe in with people who share your passion is a form of success. Every time I receive feedback from a client as to how we've helped them develop their business, I feel a sense of success. Through the hard work and dedication of every member of our team we've developed a strong reputation for providing our clients with cutting edge secure communication solutions, which to me is one of the highest forms of success.
Q: As a leader, what's your approach to developing your team?
A: I try to create a climate of empowerment by encouraging everyone on our team to constantly grow and innovate. Every team member has a key role in developing our business, so as a leader I try to encourage people to come up with new solutions and innovative ideas, which is the best way to develop talent and create leaders within Brosix.
Q: Where do you see Brosix going in the future?
A: Our industry continues to develop at a fast pace, so we have to stay up to date in the products we offer. There seems to be a steady stream of new IM programs, but the ones that last find their added value and grow their company around it.
That's why we're focusing on developing our core business of providing clients with private secure networks without the need for them to invest in hardware or infrastructure, and are actively looking for ways to add new features and functionality. As workplaces become even more flexible, and cybersecurity threats increase, the need for companies to provide secure communication channels to their employees will only increase. This is the case regardless of the size of the business, or the resources they can dedicate to IT infrastructure.
Jessica Todd Swift is the deputy managing editor of the CEOWORLD magazine. She is a veteran business and tech blogger, journalist, and analyst. Jessica is responsible for overseeing newsroom assignments and publishing and providing support to the editor in chief.
Latest posts by Jessica Todd Swift
Leave a Reply