Check Out These 50 Of The Most Innovative Companies In The World Of 2018: BCG Survey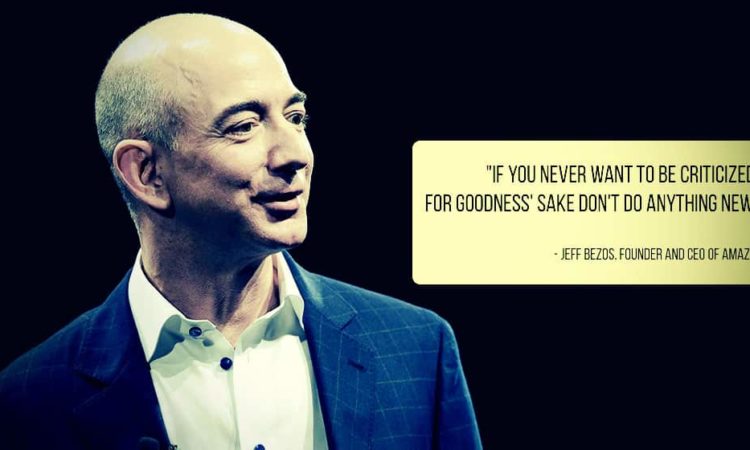 Tech giants Apple and Google topped the list of the 50 most innovative companies, according to the Boston Consulting Group (BCG) survey. Microsoft came in third place, followed by Amazon, Samsung, and Tesla.
The top five were rounded out by Facebook, IBM, Uber, Alibaba.
And, if you have been looking to join forces with a company that's really taking things to the next level, you are sure to find your calling at one of these amazing places.
Check out, these 50 of the most innovative companies in the world:
Apple
Google
Microsoft
Amazon
Samsung
Tesla
Facebook
IBM
Uber
Alibaba
Airbnb
SpaceX
Netflix
Tencent
Hewlett-Packard
Cisco Systems
Toyota
Generak Electric
Orange
Marriott
Siemens
Unilever
BASF
Expedia
Johnson & Johnson
JPMorgan Chase
Bayer
Dow Chemical
AT&T
Allianz
Intel
NTT Docomo
Daimler
AXA
Adidas
BMW
Nissan
Pfizer
Time Warner
Renault
3M
SAP
DuPont
InterContinental Hotels Group
Disney
Huawei
Verizon
Philips
Nestle
The Most Innovative Companies of 2018: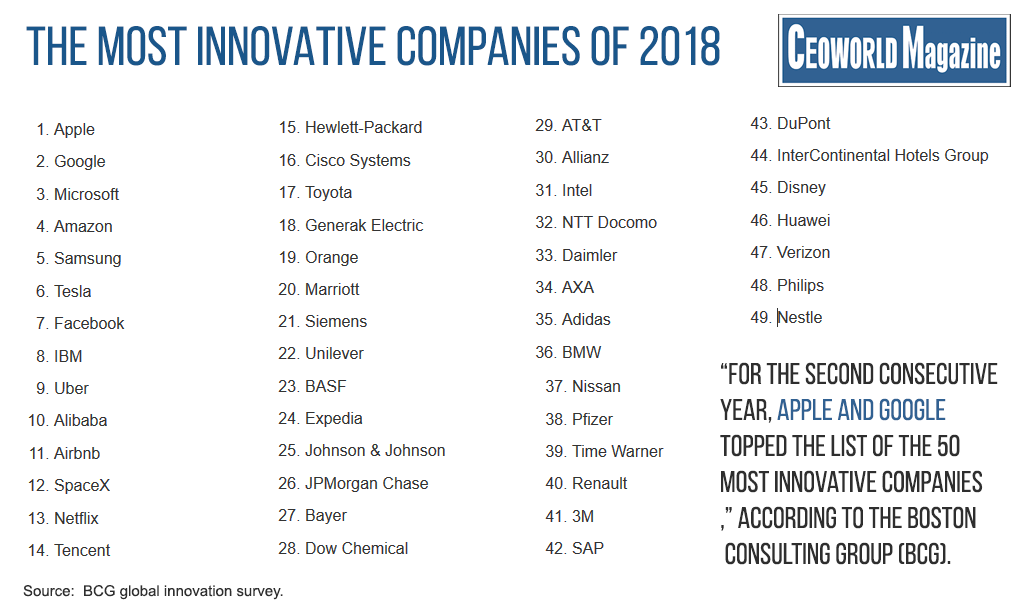 Dr. Amarendra Bhushan Dhiraj is the CEO and editorial director at CEOWORLD magazine, the leading global business magazine written strictly for CEOs, CFOs, top managers, company directors, investors, senior executives, business leaders, high net worth individuals, and the most globally powerful men and women.
Latest posts by Dr. Amarendra Bhushan Dhiraj
Leave a Reply