7 Big Retail News From 2017 And How They Will Impact The Industry In 2018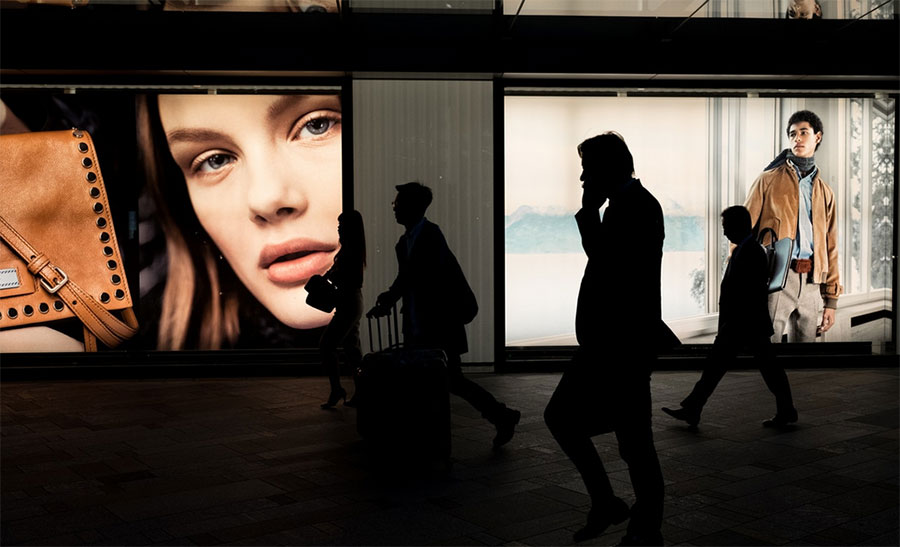 2017 was quite an eventful year for the retail sector. A number. of new development happened in the industry with a host of mergers and acquisitions. There were also cut downs and closures, new breakthroughs in e-commerce technology. As we step into a new year lets have a look at the biggest happenings of 2017 in the retail sector and what opportunities they present in 2018.
Amazon buys Whole Foods and Other acquisitions
With little surprise, the Amazon-Whole Foods merger tops the list of retail hits in 2017. But many experts we spoke to pointed out that it's actually just one of several examples of smart partnerships between major e-commerce and traditional retailers that developed this year. It is a part of the trend of merging of the digital and the physical. Walmart bought Bonobos for their consolidated web presence. Thus indicating the strengthening of omnichannel retail by means of consolidation, for instance, after merger Amazon went from a two-channel store(online+mobile) to 3 channel store(online+mobile+store)
Opportunities for 2018
Retailers have discovered that innovative solutions which are helping to drive top-line and bottom-line revenue growth are being created by many startups and also increase website traffic. M&A (merger & acquisition) activity will most likely continue in 2018 as retailers seek gains from these fledgling business' solutions and from synergies with other firms.
Nordstrom Local
This was also among the biggest retail news of 2017, the launch of Nordstrom Local. The store is only 3000 sq. ft. and the most intriguing fact; it has no inventory. The customers are offered manicure appointments, personal stylists, and tailoring services in addition to picking up or returning online orders at the store. The aim is to provide the consumer with best buying experience
Opportunities for 2018
Consumers crave experience as a result of which physical retail is becoming more and more about getting to interact with the product. Nordstrom Local is a portent to what's in store and it's not limited to just apparels and electronics but groceries and other areas of retail as well. The trend of enhancing consumer experience will be increasingly important in 2018 as the buying landscape undergoes evolution.
Walmart's Digital Focus
The Walmart drive for an intense focus on digital strategy was also a retail news biggie. Walmart doubled down the strategy of e-commerce and in-store digital. It went from being a direct competitor to Target to be direct competitor to Amazon. Even though it is deeply rooted in the brick n mortar form of retail it has very successfully adapted to the demand for digital commerce and mobile payments. It has added inventory, click and collect, same day pick up perk for its online shoppers.
Opportunities for 2018
Physical retail is struggling there is no hiding from the fact. To stay relevant in 2018 and beyond the traditional grocery stores should look to Walmart's model wherein they combined their infrastructure and data with the expertise of newly acquired Jet.com to drive initiatives like the Scan & Go app, endless aisle kiosks, and self-serve click-and-collect stations. These digital innovations are helping to cement Walmart's competitive position for the future
Aldi's Reinvention
Though much of the spotlight was on  Lidl's US launch, Aldi its main competitor emerged as the winner. Aldi laid out a $1.6 billion plan to remodel and update its 1300 stores in the US with the fresh offerings mobile payments system integrated with Apple Pay and also partnered with Instacart to provide home delivery. Additionally, it also elaborated plans of opening 900 new stores across the US on an investment of $3.4 billion over the course of next 5 years.
Opportunities for 2018
The much-needed impetus for change and the update was provided by the arrival of Lindl, although Lindl has been in the US for 35 years. Expect radical changes in the landscape, Aldi has already gained momentum on account of its aggressive and heavy investment
Brick-and-Mortar Retail Stores Failures
It has been called by some as the "retail apocalypse" while others have similarly pointed out specific retail shortcomings, but a consensus has emerged among experts that retail's biggest fail in 2017 was a string of high profile bankruptcies and store closures. Close to 300 retailers filed for bankruptcy and no less than 8,600 retail stores shut down in the first quarter alone of 2017. Reasons are outlined as lack of focus on the omnichannel model, non-flexibility with changing market and overleveraging.
Opportunities in 2018
For physical store retailers, it's more about survival than seeking opportunities. Retailers not realizing that the consumer is in control now are the ones failing. An interesting opportunity emerges despite this. As previously stated physical retailers like Walmart have successfully integrated modern e-commerce demands in its business model. And going into 2018, it's via middle ground similar to these that retail can stay relevant.
Walmart progressing towards Becoming a Fashion Destination
Walmart was on an acquiring spree in 2017. The retailer bought several e-commerce retailers and fashion apparel brands in 2017 clearly in preparation to make its own apparel e-commerce store as well as build its fashion mobile app: it acquired ShoeBuy in January, Moosejaw in February, ModCloth in March and Bonobos in June. Moreover, Walmart isn't stopping there, it is also creating a premium apparel store on Walmart.com, introducing elements of inspiration and discovery within the fashion portal.
Retail Opportunity for 2018:
For spring of 2018, Walmart plans on hosting a Lord & Taylor storefront via fashion website builder on its portal, too. Unsurprisingly, Walmart will continue dominating the industry and be a forward thinker in 2018.The company is simultaneously challenging as well as presenting the entire retail industry with the best route to achieve relevance in this time and age and to do some introspection and step up to take risks and innovate.
Overlooking Amazon in Grocery
The discounting of Amazon in grocery business was a gross miscalculation on the industry veterans' part. This was clearly evident in the store's slow adoption of the digital platform and no disruption in the in-store space. E-retailers such as Amazon, on the other hand, enjoy high customer satisfaction rates. An unsettling fact is that despite this there is hardly any movement in the grocery industry to adapt to this new challenge, which does not bode well for its future.
Opportunities for 2018
Shoppers are looking for an integration of the digital and physical according to From Shopper to Advocate study. Consumers are 83% more likely to use a mobile device for making purchase related choices when they are in store and even 90% more inclined to choose stores with their own apps for shopping. Most valued factors by consumers today are multi-sensory experiences, services, and ability to customize. Retailers not accepting of these changes aren't likely to thrive in near future.
---
Add CEOWORLD magazine to your Google News feed.
---
Follow CEOWORLD magazine headlines on:
Google News
,
LinkedIn
,
Twitter
, and
Facebook
.
---
Thank you for supporting our journalism. Subscribe here.
---
For media queries, please contact:
info@ceoworld.biz
---