Five Tips On Managing Small Businesses Profitably!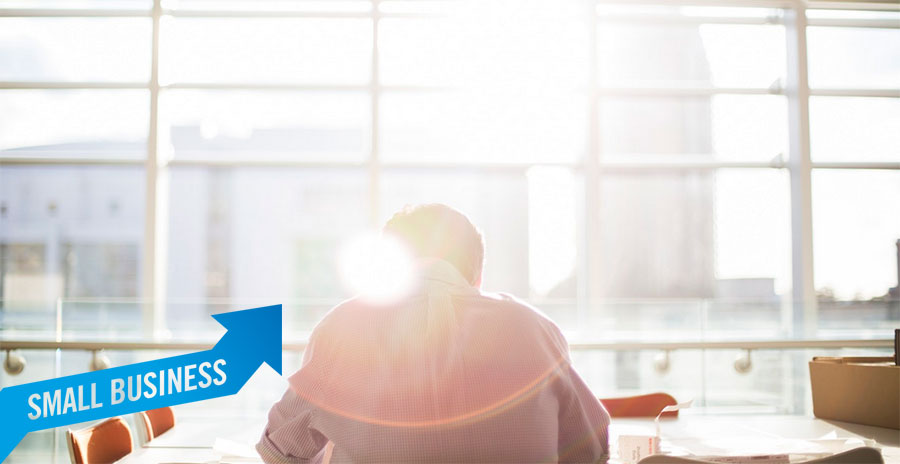 The ambitious vision should be structured around core values, purpose, mission, and objective metrics. It needs a clear roadmap based on strategic thinking. The edifice of strategy should be built on arduous market assessment, industry assessment and competitive assessment in the light of internal assessment by the firm.
Each insight so generated must be used to come up with a robust strategic plan backed by a detailed strategy execution commitment because a vision that is not backed by a clear strategy can be counterproductive.
Small Businesses need great visionaries
"The empires of the future are empires of the mind." –Winston Churchill
Scaling the Business
For scaling up the business profitably and for making it sustainable, it is imperative to manage the cost structure (including the average costs, fixed costs and variable costs) efficiently. Managers of small businesses are required to be smart enough to battle against the existing giants that currently controls the majority of the market. They must be able to analyse the pros and cons of scaling up their businesses. Small business players should not waste their efforts in experimenting with things that can be effortlessly replicated by the giant business player in near future. Rather, the small businesses should aspire to identify the sweet spot in the competitive landscape succinctly through targeted communication based on direct interaction with the customers. This requires clear understanding of segmentation, targeting and positioning strategies (Exhibit 1).
Exhibit 1: Segmentation, Targeting and Positioning

Establishing Entry Barriers
Establishing and strengthening entry barriers can help small businesses in sustaining themselves. Competitive advantages emanating from geographical location, efficient cost management with higher sunk costs and successful branding based on product/value differentiation can be useful. Additionally, by employing rigorous analysis on customer data, accurate cost estimates and product attributes can be mapped to customer willingness-to-pay projections to achieve higher profit margins. Creating profitable product-services bundles can also prove to be a powerful strategy to ensure increased profitability for the firm. Effective negotiation with value chain players based on careful BATNA analysis, especially in B2B marketplace scenario can have a major impact on the firm's profitability. This requires comprehensive information about the next-best option of the value chain players. Effective recruitment processes and employee retention schemes based on incentivization can propel the growth and profitability of the firm by boosting the morale of its salesforce.
Raising Funds for Expansion
Besides relying on the grant funding options, small businesses can leverage online crowdfunding to generate money required for scaling up the business. It involves three stakeholders, i.e. the firm seeking the funds; the investors who are providing the funds; and the funding portal. The entire process has to follow the legal compliances around online crowdfunding. This needs a strategic business plan to create a positive perception towards investing in the mind of the investors. This can be achieved by running campaigns online. Campaigning is a planned set of broadcasts that aims to motivate the crowd into adding value within a given time frame. One can comprehend how such online crowdfunding campaigns are run by analysing the one initiated by Rajat Kapoor (Rk), an eminent name in independent cinema in India on crowdera. Crowdfunding is a great way to attract funding, but it also has some downsides. It exposes the project to the masses, which may put the business model at risk.
Need to Leverage Social Media
There are several challenges that entrepreneurs face in the new social media age, including increased competition, increased customer awareness and reputation management on the web. However, it offers abundant opportunities to small businesses to leverage social media for capturing share of the voice in the marketplace. They can engage with customers through social networking and develop fruitful connections with groups or individuals. Besides presence in Facebook, Twitter, YouTube, LinkedIn; the small businesses can engage with connectors and customers on the cloud through Skype, Google drives, Dropbox and Cisco Systems. The firm can also design customized mobile campaigns based on robust consumer behaviour research inputs. However, the firm should follow an integrated social media strategy to communicate a consistent story about their value proposition and promises. A compelling, innovative 'brandstory' has the power to turn customers and employees into evangelists for a product or service when supported by firm's actions.
The potential of small businesses should never be judged by the size of their budgets. The small businesses may find their own sweet spots and even small projects taken up, may culminate into long-term relationships ensuring sustained profitability for them. Nevertheless, small businesses must carefully evaluate and consider their exit options including those emerging from possible mergers and acquisitions!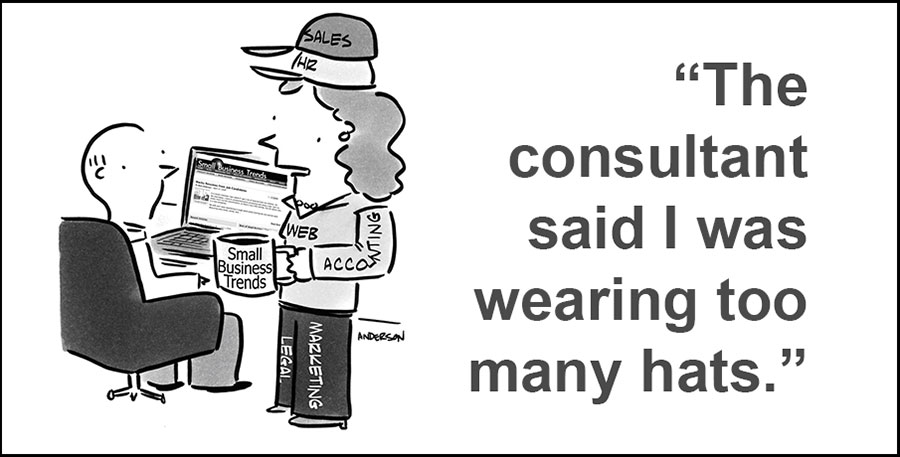 Every small business will give you an entrepreneurial way of looking at things. I guarantee you that for every plant that closes, if you gave it to one small-business person in that community, he or she would find a way to make it work. The small-business attitude is you always find a way to make it!  -Hamdi Ulukaya
---
Add CEOWORLD magazine to your Google News feed.
---
Follow CEOWORLD magazine headlines on:
Google News
,
LinkedIn
,
Twitter
, and
Facebook
.
---
Thank you for supporting our journalism. Subscribe here.
---
For media queries, please contact:
info@ceoworld.biz
---