Greatest Speakers in History: What's the Secret of Their Speeches?
What's the most important feature of human communication? It's not just words. Anyone could speak. A great speaker, however, ads charisma, body language, and tons of characters to those words. If you write a speech and ask several people to present it, some of them will be more successful than others.
But what makes a speech great? Let's observe that issue from the angle of some of the most inspiring speakers throughout history. What's the secret of their speeches?
Personality Teddy Roosevelt gave his most famous speech in 1912, few minutes after being shot, with the bullet still in his chest. No kidding. Yes; that's part of the appeal of this speech. It's what made it more personal. Teddy Roosevelt had a manuscript for the speech, but he was flexible enough to infuse this new situation and his personality in it.

"First of all, I want to say this about myself: I have altogether too important things to think of to feel any concern over my own death; and now I cannot speak to you insincerely within five minutes of being shot. I am telling you the literal truth when I say that my concern is for many other things. It is not in the least for my own life. I want you to understand that I am ahead of the game, anyway. No man has had a happier life than I have led; a happier life in every way."

No; I'm not saying that you should get yourself hurt before giving a speech. I'm only saying that you should make it personal. That's the only way for people to believe the words you say. It's not just about the words; you know! It's the personality that makes a great speaker.

No Fillers A great speaker always builds trust with the audience. They have to establish credibility, so people will understand what they are saying. It's funny how many so-called speakers think that the more "eloquent" words they use, the better their speeches are. We see such approach by politicians from all around the world. A great speech is not based on big words. There are no fillers in it. Just pure essence.

Glen Roberts, a Communication Specialist from Resumes Planet, agrees: "Eloquence aims for the listener's mind. Simplicity aims for the heart, and that's why it wins every single time."

We have a great example to prove this. Chief Joseph of the Nez Perce inspired his people to resist the takeover of their lands. After several battles with the U.S. Army as he and his people were trying to flee to Canada, they were forced to surrender in October 1877. His words were straightforward and heartbreaking.

"Tell General Howard I know his heart. What he told me before, I have it in my heart. I am tired of fighting. Our chiefs are killed; Looking Glass is dead, Too-hul-hul-sote is dead. The old men are all dead. It is the young men who say yes or no. He who led on the young men is dead. It is cold, and we have no blankets; the little children are freezing to death… Hear me, my chiefs! I am tired; my heart is sick and sad. From where the sun now stands, I will fight no more forever."

Simple. Straight to the heart.

Honesty Take Winston Churchill as an example. "We shall fight on the beaches" is one of the most famous speeches he gave. It was 1940. Churchill had a difficult task: to describe a massive military disaster and warn the people of a possible attack by the Nazis. He didn't go around it. He was aware of the responsibility to share the raw truth with his people, and that's exactly what he did.

"We have found it necessary to take measures of increasing stringency, not only against enemy aliens and suspicious characters of other nationalities, but also against British subjects who may become a danger or a nuisance should the war be transported to the United Kingdom. I know there are a great many people affected by the orders which we have made who are the passionate enemies of Nazi Germany. I am very sorry for them, but we cannot, at the present time and under the present stress, draw all the distinctions which we should like to do."

Not all speeches are pleasant. Sometimes you have to be honest and unapologetically raw.

It's About the Audience The greatest speakers in history encompass today's speakers, too! We should definitely include a TED talk in this list, don't you think? These talks show how public speaking has evolved. The main feature that makes a modern speech cool is the fact that the audience is involved. The speakers address the audience. They make it all about them.

I'll go with my favorite here: Sir Ken Robinson's speech called Do Schools Kill Creativity? It starts with a simple "Good morning. How are you?" And he keeps involving the audience throughout the speech.

"I have an interest in education. Actually, what I find is everybody has an interest in education. Don't you? I find this very interesting. If you're at a dinner party, and you say you work in education — Actually, you're not often at dinner parties, frankly."

He makes them laugh. He makes them wonder. He makes them think! That's what a great speech is all about.
So let's summarize: what's the secret of the greatest speeches? It's the personality, straightforward language, honesty, and the fact that the speakers make it about the audience. It's a winning recipe that gives us tons of opportunities to experiment. Are you ready to make it happen?
---
This article is contributed by Micheal Gilmore, a blogger and entrepreneur from Dallas, TX. He specializes in building high-performance teams and delivering great products in the least time.. The views expressed in this article are those of the author alone and not the CEOWORLD magazine.
Have you read?
Here Are The World's Top 20 Trending Destinations For Short-Term Vacation Rentals For 2018
How IOT Will Navigate The Future Of Smart Cities In India
Professionalizing Your Family Business
Highest-Grossing Actors At The Box Office In 2017.
World's 10 Biggest Economies In 2032 [Infographic].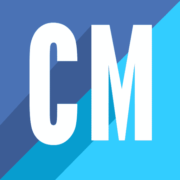 Featured Columnists at the CEOWORLD Magazine is a team of experts led by Camilla O'Donnell, James Reed, Amarendra Bhushan, and Amanda Millar. The CEOWORLD Magazine is the worlds leading business and technology magazine for CEOs (chief executives) and top-level management professionals.
Leave a Reply