Advancing Women's Healthcare: An interview with Anna Villarreal, Founder and CEO of LifeStory Health Inc. [Profile]
CEOWORLD magazine publisher Dr. Amarendra Bhushan spoke with Anna Villarreal, the woman behind one of the world's most novel research endeavors.
Q: What is your vision for LifeStory Health, Inc?
A: LifeStory Health will change women's healthcare. To help describe where I believe LifeStory Health will go I always encourage my audience to imagine a series of scenarios. Imagine a developed country where diagnostics and treatments for female prevalent disease will be based on a women's biology. Imagine a scientific process that has discovered and filed patents for a technology that stratifies and then labels proteins in menstruating women that signal pre- and early-stage disease. Imagine better treatment outcomes compared to the current ones which are based on male biology. Imagine a discovery that enables doctors to perform precision medicine that can categorize female patients by their own unique biology, and when paired with a therapeutic, can increase the effectiveness and specificity of treatment. Imagine a non-invasive diagnostic test focused exclusively on the female population, and capable of detecting early stage diseases prevalent in that population leading to vastly improved patient outcomes.
I believe this reality is within reach.
Q: You have stated many times that the scientific community has deemed menstrual blood as medical waste. What inspired you to see it differently?
A: LifeStory Health is personal. The exciting, groundbreaking research is possible because of a serendipitous interplay of three elements sparked from a personal health battle. First, I wanted to know why medical professionals wouldn't or couldn't use menstrual blood for improved disease detection and management. This led me to the second element, a larger exploration as to why such a wide gap exists in women's healthcare – particularly clinical research involving female subjects – when more targeted data could provide improved disease detection and management for women. After realizing this unmet need, LifeStory Health was born. The third element to align was my steadfast approach to "letting the data lead." Our data has led to evidence no one could have dreamed – using menstrual blood, we found a biological marker unique in women. This provides an opportunity to monitor women at the pre-disease stage and/or to reduce the progression of advanced diseases.
Q: How is the blood sample collected?
A: The initial building blocks of the Company stemmed from focus groups held across the United States. Over a nine-month period, I gathered more than 450 women to test the usability of our collection process. We use a dried blood spot technology to collect the sample. The device is FDA approved for the mail which is how it makes its way to the lab. The lab reconstitutes the sample, and from there we follow LifeStory Health's award-winning, robust technique to prepare the sample for analysis.
Q: Do you have critics, and if so, what do they say?
The territory comes with its own unique set of challenges. The most common critique relates to how I should be driving the scientific discovery process. We are absolutely committed to letting the data lead, which is counter-intuitive to the way the scientific investment community thinks. However, this approach has led LifeStory Health to uncover many scientific breakthroughs. The Company is on schedule with its patent-filing plan which will add dozens of opportunities to our preclinical portfolio, in addition to the platform technology we are developing.
At the end of the day, the market size for our technology is compelling. Women make up half of the population and lumping men in with women leads to missed opportunities. There is a large, unmet need and we think we can meet it.
Q: What have you found and what will it lead to?
A: We have proven the clinical use of menstrual blood as a means to detect biological properties that could potentially lead to a more accurate diagnosis of disease, and therefore an improved treatment plan for female patients. The data suggests LifeStory Health's technology provides insights that lead to better diagnostics, and potentially better therapeutic outcomes. When compared to current state technologies and what LifeStory Health's future state technologies could provide, the significance of our discovery is very meaningful.
Q: Is Menstrual Blood better than Circulating Blood?
A: For LifeStory Health, it is not about menstrual blood being "better." The word "better" should be exchanged for "different" or "does menstrual blood have clinical utility"? LifeStory Health's platform technology is positioned based on the strong biological rationale that evidence supports the differentiation of menstrual blood to circulating blood. I believe the lack of sex specific testing puts women's health at risk and the scientific community needs to conduct sex specific research. Women's health is underrepresented and I believe we can help close the gap.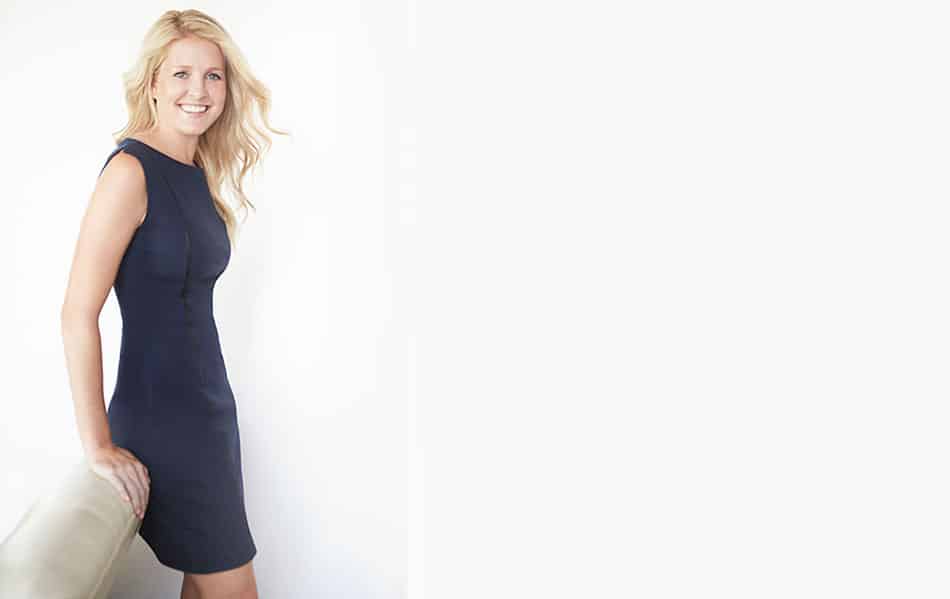 Q: What is next for LifeStory Health, Inc.?
A: We will continue to let the data lead in the discovery of pre and current disease targets. We will do this through a structured, deliberate approach toward further discovery and development of a diagnostic and potential therapeutic. We will continue our passionate pursuit to increase equality for the detection and appropriate treatment of pre and current disease states in women. LifeStory Health will continue our Patent-Filing Plan, creating a mosaic of provisions that tell our story and further increase the value of the Company. LifeStory Health will meet its 2018 goals by raising additional funding through creative funding strategies which include venture philanthropy, potential seeding or early-stage investing, cementing potential partnerships, and exploring crowdsourcing.
ABOUT LIFESTORY HEALTH:
LifeStory Health, Inc., is a pre-commercial company leading a pioneering journey into the previously undiscovered territory of female biology, early pre-determination and detection of disease, and potential disease management through effective diagnostic and subsequent therapeutic targets.
Everything we do is aimed at discovering novel diagnostics and therapeutic targets and/or partner therapeutics to advance women's health.
Philadelphia native Mindy is passionate about creating lists about anything and everything. She recently moved to New York. Mindy is a frequent keynote speaker at prestigious conferences and universities in the United States and the United Kingdom.Her favorite Quote: "It's a funny thing about life; if you refuse to accept anything but the best, you very often get it!" Voracious reader. Writer + Editor + Philly girl.
Latest posts by Mindy Wright
Leave a Reply