5 Fascinating Employee Engagement Trends We See For 2018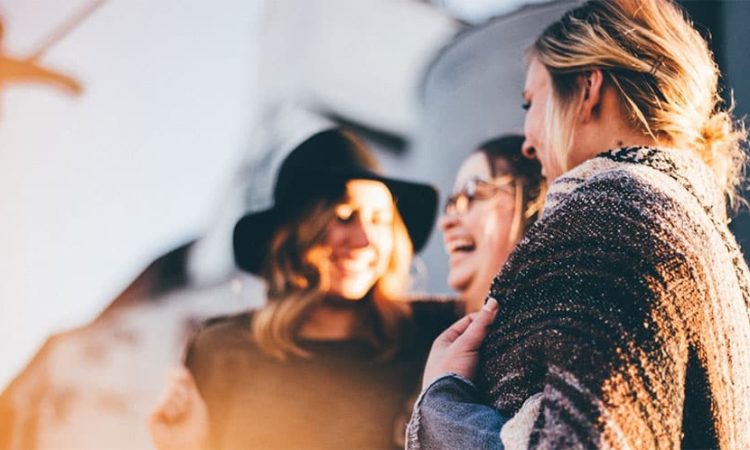 Employees engagement is a simple phrase but carries a weighty meaning! People have used a number of jargons here and there to single out its meaning with little success. But what does it really mean?
Well, there is no single definition, but you would agree that it's a way of actively attracting, retaining, and improving employees. In this case, the employees work proactively and diligently in accordance with the organization's mission and mandate.
It is important to know how to monitor and foster employee engagement once we have comprehended its meaning. The following are the ways in which reputable corporate organizations are changing the game of employee engagement this year. Let's take a look at 5 most important employee engagement trends:
Use technology as a tool for providing performance management

Technology is constantly changing our daily lives and how people interact at the workplace environment. People are able to use mobile devices to send text messages, open emails, and access various social media pages. Likewise, the human resources management system is not lagging behind in the face of advancing technology.
In fact, HR systems have increasingly become more sophisticated, providing real time data about employee performance at any given time. Imagine accessing all employee details just by a click of a button! Soon companies are going to abandon the whole idea of annual employee appraisal and instead use real time assessment tools. Giant companies like Microsoft and Adobe are already implementing digitized employees management system. Sooner or later, more and more companies will employ software which would provide employees reviews, surveys, and total feedback.
Surprise them with 'Personalised Gifts' & show them you care
Organizations are nowadays using corporate gifting as an appreciation for the good work done by employees. Corporate gifting is far more valuable when compared with simple employee incentives given by few companies. There are many websites that allows companies to choose from standard gifts for all occasions, give away gifts, and luxury gifts. The company can benefit in many ways by giving personalized gifts to its employees.
But, how is that related? Ideally, the spirit and motivation level of employees get a boost. Personalized gifting helps a company develop cordial relationship with its employees. When employees receive gifts from the company they not only get motivated but also tend to remain loyal to the company. These types of gifts include wall clocks, lamps, printed chocolates, stationary, customized bags, and many other types of personalised gift boxes.
Nowadays a good number of corporate organizations are looking into the idea of personalized gifting as a way of enhancing employee engagement.
Break that hierarchical organization
According to a survey conducted by Deloitte, 92% of the 7000 companies studied agree that their structure is undergoing a change. A number of companies are moving away from top-down management and are quick to embrace horizontal structures. Workers are able to efficiently determine the impact of their contributions in a horizontal structure and thus become active in their duties.
Many workers need recognition especially from peer to peer conversations but not necessarily through the top down management system where the manager is the only one who can give recognition to a good job. Ideally, managers are beginning to realize that when power is distributed equally among the employees, the organization becomes more effective and efficient. Needless to say, responsive approaches are slowly replacing the hierarchical structures through the process of delayering.
Actively balance the work and personal life of employees
4 out of 5 workers reveal they enjoy a job which creates appropriate balance between job and personal life. Employees also prefer flexible working days. According to the Society for Human Resource Management, a number of top notch companies are buying the idea of being flexible. In fact, there are some jobs which may not necessarily need to be completed in the office and as such there is no need to report to work everyday nor stay in the office within the working hours.
Managers are increasingly assuming the role of helping employees to determine the balance of work and life. Many companies are continuously working to ensure that their valued employees achieve this optimum balance. and why not research has shown that work life balance is one of the factors employees value more than monetary compensation.
Increasingly give recognition to employees performance
There is more to employees recognition than just motivating a team. Good employers look for special behaviours and talents which could translate into positive growth of their company. Organizations are increasingly embracing different ways to recognize employees performance, this has helped many companies increase work output and better sales and customer interactions. Gordon Tredgold boldly points out in his report that employees recognition is the backbone of all types of employees engagement. His claim is supported by Gallup's research which states that, "two-thirds of the employees who had not received any recognition in the last one week, were twice as likely to leave the company."
The important thing is to always connect any form of recognition to the task accomplished.But a number of questions remains unanswered.
-How often should the employees be recognized?
-Which forms of recognition are available and works the best?
-Should employee's contributions be recognized in private or inpublic?
The Society for Human Resource Management indicates that that public recognition positively impacts employees' satisfaction. A report by PwC has said that 41% of Gen Y prefers to be recognized once in a month or more often. Organizations like Tanner and Blueboard allow for consistent employees rewards. 
Employee Engagement – Your organization needs it
The ability to foster employee engagement encompasses a blend of human touch and technology. According to Gallup report, regularly engaged employees are less likely to be absent from the work place. Productivity may increase by 17% while profits may see a whooping boost of 21%. Ideally, it requires both the managers and employees to validate these figures through proper employee engagement. The most challenging task is how to measure the level of employee engagement. Basically, an employee who is engaged actively will portray it through communication and their attitude towards the work. Highly ambitious organisations are already reaping the benefits of employee engagement as it has helped them to scale up their sales and profits. Your organization too should consider employee engagement as a way to achieve prosperity and growth.
Have you read?
Here Are The 10 Biggest Billionaire Gainers In 2017 [Infographic]
Top 10 Richest Celebrities In America With The Highest Net-Worth, 2017 [Infographic]
The New Age Entrepreneurs Are Changing the Life of a Student
4 Ways Businesses can benefit from Integrating the Blockchain into Everyday Operations
Luxury Brand Started Without a Plan Is Like Entering the Sea in A Storm!
Philadelphia native Mindy is passionate about creating lists about anything and everything. She recently moved to New York. Mindy is a frequent keynote speaker at prestigious conferences and universities in the United States and the United Kingdom.Her favorite Quote: "It's a funny thing about life; if you refuse to accept anything but the best, you very often get it!" Voracious reader. Writer + Editor + Philly girl.
Latest posts by Mindy Wright
Leave a Reply