How to create a local selling app: a comprehensive business model to follow
A customer is always right. This is an established truth since from ancient times. And the seller is always trying to create comfortable conditions for the customer but it wasn't always easy. Until the moment when mobile devices became available and started spreading all over the world.
Now the seller can draw any user's attention to his or her product from his smartphone sitting in a comfortable armchair at home. As for customers, today they also give their preference to purchasing different products online. But how to create a high-quality local sales app that will be really interesting for users? Let's find out it together.
There are a few Indisputable leading apps in selling various product locally. Users can spend more than half an hour daily surfing these apps. The secret of such selling apps lies in user-friendliness and simplicity for the potential customer. We offer you to immerse in this subject more deeply.
The list of top local selling apps
Apps like Carousell, LetGo, OfferUp and others allow the seller to sell goods free of charge. When you have something you don't need, you can just give it to somebody and you don't need to pay a fee for a transaction like on other platforms.
Using LetGo app, you can sell your products in a specific area without any problems. If you have a Facebook account, you just sign up using it. And it allows the app system to verify all personal data to prevent frauds. People can use integrated chat to communicate with each other. Also, sellers upload pictures of all products they sell.
Carousell app makes it possible for you to find everything right here. Whether it be guitar strings or refrigerators. The principle of operation is the same – you upload a picture of your product and add a description. App offers you all necessary features to surf it comfortably. But, at the same time, Carousell has one weighty drawback. You cannot pay for the product online, you should meet seller personally or use some payment services, depending on your agreement.
OfferUp app is considered to be the largest among apps listed above. Every user can be rated after the deal, so you build your reputation on your own to become trustworthy. Security level is very high, but you also need to arrange a personal appointment if you plan to buy or sell something.
What business models do such apps have?
Despite the fact that LetGo, OfferUp and Carousell are different apps, they have a lot in common. For example, such selling apps don't require from you paying for registration, for your ads or for the deal you made.
So how do developers earn on their apps? Mostly on advertising. But if you plan to create your own app, you can consider some other app monetization ways as well.
Online transactions
If your customers will be able to pay right from your app, you can assign a fixed interest rate for every deal. Various payment systems are at your disposal.
Pay and be at the top!
It means that the seller can pay to raise his or her ads to the top to find a customer ASAP.
Internal ads
The most popular way to earn money. Various types of ads can be placed on app pages and it allows users to find something interesting.
MVP features of the selling app
So, you want to create your own marketplace app. You need to integrate into it all main features first. And don't forget about disadvantages competitors have to avoid them in your app. On this basis, let's take a look at all MVP features your future selling app should contain.
Social sign-in
Today, it is rather difficult to find an app that doesn't have social sign-in feature. It is a very useful feature since it will help your system to verify the identity and eliminate bots. And the user doesn't need to spend his time on registration since all data will be taken from your Facebook (Twitter, LinkedIn etc.) account.
Profile creation
Users should fill in here some particularities and personal details as well as a description of the products they sell.

Search feature
As we speak about local selling apps, you need to pay attention to the search engine that should consider users' location. Of course, users should have the capability to customize search according to their requirements. Everything is performed via GPS function.
Filters
It'll make it possible for users to divide products into groups and categories to simplify the search process. Also, you should add the capability to list items by color, length, height and so on.
Built-in photo editor
It'll be much more convenient if users can use built-in camera and upload all photos immediately to their profile. Also, photo editor will allow the sellers edit photos and make them more attractive.
Chat
Of course, users will not be able to communicate without integrated chat system. So they need to discuss everything and clarify payment details using built-in chat.
Rating system and comments
The higher rating seller has, the more trustworthy he is. That is why rating system should be integrated obligatorily. Thus, unreliable users will be eliminated.
Language support
You will be able to draw more users due to multiple language support feature.
Additional features to integrate
MVP are the features you should add first. But if your budget tells that you can afford more, think about adding some new additional feature that will undoubtedly enrich your app.
Price comparison
If users can compare prices, they will choose the product that is more suitable for them. In turn, it will draw more interest to the app.
Hot deal offer
The seller can start offering hot offers with discounts and so on to the customers. And you can make this feature paid as well to get some profit.
New categories
For example, you add new categories like best deals in this month. It will motivate sellers to promote their product and become the best seller of the month.

Integrated third-party payment services
It can be PayPal, Stripe or Braintree service. When users start the payment process first, he will need to add his phone number and card details. Then all information will be saved and your payment card will be used by default during the payment until you decide to change the card.
Delivery
You can find good delivery services and make an agreement with them to deliver the goods sold/bought via your app. How about such a nice idea?
Fraud protection in your selling app
Unfortunately, fraud may always appear when you are not expecting. So that is why you should concern about fraudsters that can look for trustful and naive customers to cheat them. Local selling app can be a real tidbit for them. So what should you do? You should provide your users with a high protection level.

All large selling platforms like eBay, OfferUp and others confirm that they invest a lot of money in the development and improvement of fraud detection algorithms. And it is a right strategy that you also should follow.
You should monitor all comments regarding fraud that users write and give your immediate feedback. If the users see that you respond to their requests, your app will always draw users and will be considered as a reliable service.
That is what we wanted to tell you in this article. Before creating your app, you should find out the outsourcing app development cost in order not to exceed your planned budget. If you respect your users, they will do it as well. Do everything wisely!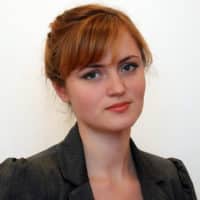 Branded content manager at Cleveroad, a web and mobile app development company based in Ukraine. Specializes in developing cross-platform apps and games.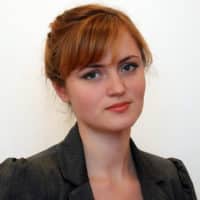 Latest posts by Nataliia Kharchenko
Leave a Reply