3 Key Conditions for Cultivating Greatness in Your Staff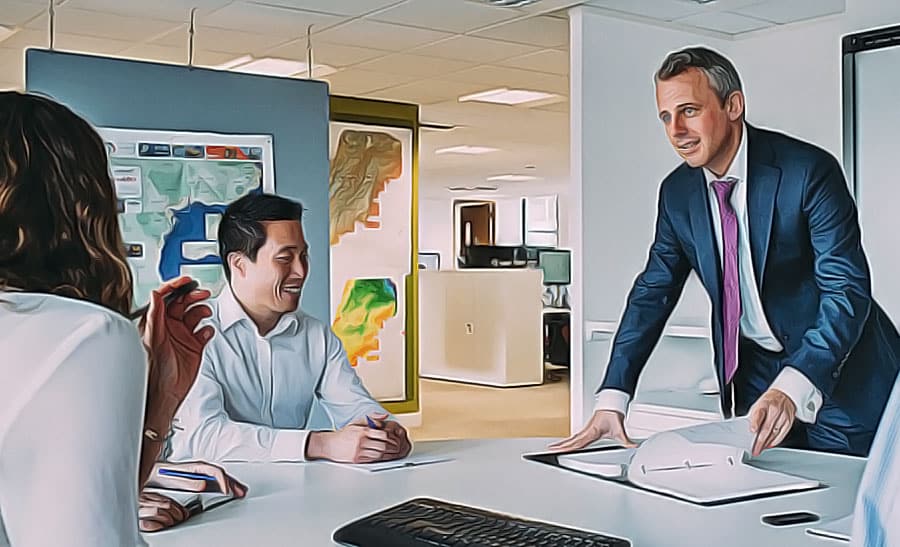 Being the boss just isn't easy sometimes.
The daily shuffle of meetings, emails and paperwork can grow out of control. The demand to stay connected to your employees and make sure that you're there for them when they need you can be overwhelming. It's easy to get sidetracked. Big goals can get lost in taking care of the mundane essentials. It's hard to strike a balance between paying attention to the small details and the big ones. Many capable bosses become consumed, if not overwhelmed, by the demands of being in a position of authority.
In my role as the University of Mississippi's director of landscape services and airport and golf operations, a position I've held since 2000, I've had the opportunity to transform our workplace. This has been accomplished mainly by empowering our employees with the guidance, support and tools they need to do their job. We've built a winning landscaping team at Ole Miss "from the ground level."
Here are three crucial tips that I've found useful to keep my team focused, invested and energized.
Goals should be clear at all times to everyone.
As a staff, define your core values and what you strive for. These goals should not involve small, everyday matters. Strive for big aspirations. Once these goals are reached, go for even bigger ones.
Write objectives down and post them. The better you get at practicing them, the better the organization becomes. One of our values at Ole Miss is "to be the best of the best." We painted a verbal picture of what that meant. For example: "We want to be the best of the best in our industry, one of the best-looking colleges in the United States, like Disney World is to Florida and the resort business." This made it tangible and helped us to eventually earn recognition as the country's most beautiful campus.
These goals should be catchy, brief and easy to verbalize. Like a succinct sentence, you should be able to state a goal out loud without having to pause and take a breath in the middle. Using fewer words to describe it makes it easier to remember. The goal needs to be something everyone can relate to, remember and repeat.
Our landscape team tried several times to develop a vision statement. Year after year we'd hit a roadblock. It takes a pecan tree four to eight years to produce pecans. Perhaps it would take our landscape team that long to write the vision statement. Then, Chris Hardy, one of our landscape student workers, noted while watching our staff working, "We are cultivating greatness." Thus, our vision statement was born.
Once you've defined your vision statement, it should become ubiquitous. Display it throughout the workplace as a reminder of why you're there and to keep it foremost in everyone's mind.
Show you care.
Mediocre leaders underestimate the value of respecting people with whom they work. It's important to stop what you're doing, smile and acknowledge people as you encounter them. Such a simple gesture means so much to your colleagues.
It may seem like a given that your employees know you value them, but acknowledging them is something bosses often overlook. We've probably all worked for a supervisor we thought didn't care about us or about our growth as a professional. It's because the person never showed interested in whether we found our work rewarding.
Get to know each person. When I have a new employee, I often invite him or her for a ride in a golf cart to look at something on campus. It's a low-pressure situation that makes it easier for the person to talk with me. Even the more shy employees seem comfortable with this interaction because they don't even have to make eye contact. I've also found that simple things like short break room chats at the end of the day make a big difference in letting the people you work with understand that you care about them.
But, there will also be some difficult interactions. Toxic workplaces can be caused in part by a leader who doesn't care enough to address a difficult situation. For whatever reason, some employees consistently try to get away with bad behavior. When a leader doesn't address this bad behavior, the other workers become frustrated and morale drops. Those bosses who care about their employees make workplace morale a priority.
Find hidden leaders and help them grow.
Sometimes, leaders are born; sometimes they're grown. It's your duty to help both kinds of leaders develop their potential.
As part of the process of showing employees you care, you ultimately get to know them well. The more you interact with someone, the more you can pick up on hidden characteristics of their personality. Sometimes, what bubbles to the surface during these talks are characteristics of leadership.
Don't fall into the trap of confusing cheerleaders and real leaders. Listen to those who have a dissenting opinion or express some frustration with their work. Be aware that it takes leadership to speak up. Once you become a leader and are shaping your organization, pay attention to the grievances that seasoned employees express about the workplace. These can be important voices. Some are potential leaders who can be key to cultivating a new, dynamic culture.
Once you've identified leaders, it's important that you don't hesitate to help them grow. Mediocre leaders worry that the success of someone on their team threatens their own career goals. This flawed way of thinking causes leaders to insulate themselves and to try to do everything alone. They'll inevitably lose their workers' trust and become burned out. Spread opportunities to those who posses leadership traits. Rejoice with others when they find their own workplace wins. Be mindful that you probably got ahead in part because someone else you worked for helped you without feeling threatened by your successes.
Give growing leaders access to professional development and training. As much as possible, have them share the lessons they pick up with others. Create a culture of professional growth in your organization. Have these budding leaders conduct employee training sessions. Let them mentor new workers. Encourage them to spread their knowledge to others just as you shared yours with them.
Together, these often-overlooked strategies can give you the tools to create a purpose-driven workforce with clear goals and the tools to be successful. As former CEO of General Electric Jack Welch stated: "Good business leaders create a vision, articulate the vision, passionately own the vision and relentlessly drive it to completion."
---
Have you read?
=? Growing Weeders Into Leaders: Leadership Lessons from the Ground Up (Morgan James Publishers, Sept. 5, 2017)