What Tools And Software Do The Best Video Marketers In The World Use?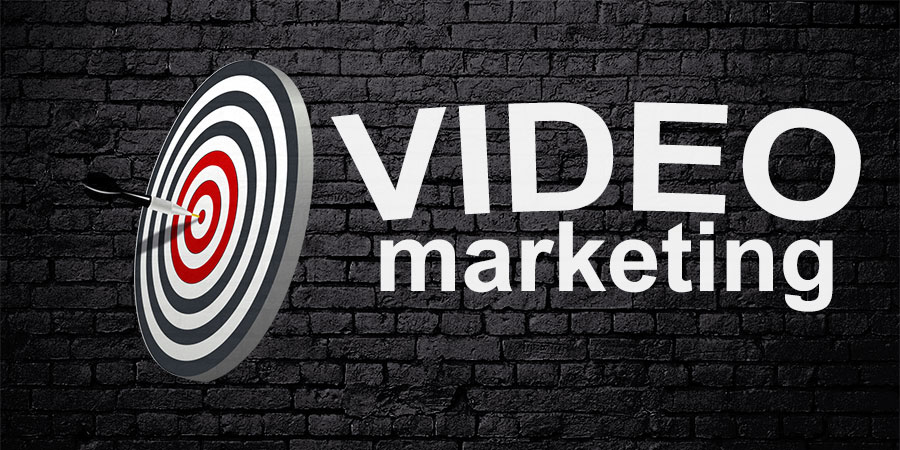 In today's advancing tech culture, marketers need to be on top of the latest online marketing tools and techniques that can help them magnify their reach to their target niche. There are many different marketing tools available and trying them all out can take a lot of time and cost a pretty penny.
We decided to take the hassle out of the situation. Here is a list of the four best online marketing tools you can use to create more engagement with your product and brand, as well as drive more targeted traffic to your site and increase conversion.
Colibri IO – Colibri IO helps you search for and find the conversations your customers a having about you online. Their advanced search algorithm searches all of your relevant social media accounts and helps you participate in the discussion.
Colibri IO helps you to send newsletter emails to bulk clients, enabling you to manage the content you issue to each address on your list. This platform captures new leads and enters them into the system then automatically processed into your email marketing campaign. All feedback is automatically monitored by the program and forwarded to you with instant notifications.
Colibri searches your social profiles for mentions about your user account. Colibri IO gives you reports of what your customers are saying about your brand and offers you the opportunity to engage with them in a timeous fashion.
JustReachOut – Toddy's latest buzzword in the social marketing space is influencer marketing. Influencer marketing involves identifying the accounts of social media celebrities in your niche. Many of these people have large followings and have shot to social media stardom by creating compelling content that has an authentic feel. The YouTube generation has given them a platform to send out their content to a global audience and rewards them for commercializing their accounts.
Justreachout is a research tool that you can use for identifying key influencers in your niche across different social media platforms. It will then help you create an outreach strategy that you can execute to gain the best chance of catching the influencer's attention.
Spiel Creative – A captivating video can be a real game changer in your online marketing efforts. Videos allow you to create an information tool that can be used to increase your reach to both consumers and other businesses. The online world is moving toward video as its primary means of gathering information. Today, YouTube is the second most used search platform on the internet. Video marketing is a great way to blend visual and audio aids and then easily share them across social channels with a simple share.
The best video marketing tool out there is Spiel Creative. Spiel Creative offer a video marketing creation service that designs a customized animation video according to your directions. Spiel Creative allow you to create the narrative and then they do the rest. The style of animation is a hand-drawn narrated cartoon.
This style of video animation has shown good results in video marketing purposes and works well across all social media platforms. All you need to do is contact Spiel, and let them do the rest.
Customer.io – Customer IO is a great outreach tool to use with clients that enter your site but leave without converting. This powerful software tool can present you with all of your customer interactions such as when a customer loaded items into their shopping cart and then left without checking out. The program will automatically issue their email address with a follow-up email. The email will ask them to come back and check out, offering an upsell tool like a discount code, to entice the prospective client to return to the site and check out their purchase. This tool can help you drive extra income and increase conversion and is well worth the money.
Wistia – a professional video hosting with analytics and video marketing tools. If you want full control of the videos that you publish to your site, Wistia is IT.
ViewedIt – A Chrome extension, great tool for sales prospecting, internal communications, product marketing, video blogging or sending video messages to friends and family.
GoAnimate – Make videos to improve performance on campaign landing pages. Develop your leads and increase conversions for your business.
Vidyard – Manage your entire video library from one powerful dashboard and create personal, interactive video experiences that truly engage and convert your viewers.
Hubspot: This would allow you to deliver videos to targeted prospects, based on their history of engagement with your content, and thereby provide a personalized experience.
Adobe Creative Suite – Adobe's video production tools are among the best in the industry. Enjoy the entire collection of our creative desktop and mobile tools, like Photoshop, Illustrator, InDesign, Adobe Premiere Pro, and more
Of course, we can't forget Facebook Live! The fact that anyone can start a live video that provides value to an audience worldwide – with no size or attendance limits – is really incredible.
Summing Up
Digital marketers require tools that make their jobs easier. These tools help marketers achieve the ideas and execute their strategies faster. Avoid spending hours doing annual tasks when you can have automated software and outsourced skills build your marketing tools for you. Remember to assess your marketing budget thoroughly before you embark on purchasing any tools or outsourcing any work.
Track Latest News Live on CEOWORLD magazine and get news updates from the United States and around the world. The views expressed are those of the author and are not necessarily those of the CEOWORLD magazine.
Follow CEOWORLD magazine headlines on:
Google News
,
LinkedIn
,
Twitter
, and
Facebook
.
Thank you for supporting our journalism. Subscribe here.
For media queries, please contact:
info@ceoworld.biz