CEOs turning to trusteeships to develop future leaders
The 2016 PwC Global CEO survey found nearly half of CEOs (49%) are making changes to how they develop their leadership pipeline.
The report highlights they need CEOs that are "able to operate in a world with multiple stakeholders, different values and diverse attitudes toward law and rights, all in an increasingly volatile economic context."
One of the ways some companies are developing future leaders is through trusteeships. Becoming a charity trustee can offer a fresh way for senior executives to acquire new skills, make connections, gain board level skills and competencies, strengthen their governance and broaden their networks.
We have noticed over the past few years growing interest from corporates in board-level programmes from CEOs who want to offer upcoming leaders an alternative, relevant and engaging development programme, while at the same time fulfilling their CSR commitments.
In partnership with National Council for Voluntary Organisations (NCVO) we have launched Step on Board, a board level volunteering programme that helps employees from the private sector become trustees and non-executives in charities and organisations with a social or environmental mission.
The programme helps individuals become 'board ready' and companies including Adobe, Barclays, Google, and law firm Mishcon de Reya amongst many others have participated. To date, more than 120 trustees have been recruited through Step on Board.
Last month, we commissioned an independent review led by management consultant, Patrick Ballin to determine the benefits for companies and any challenges they may have experienced.
The impact Trusteeships can have on an individual and an organisation are numerous and we wanted to learn from feedback and share findings with other companies considering employee trustee programmes.
Meeting CSR and talent development aims
The review found that organisations are using Step on Board both as a volunteering opportunity, aligned to their corporate philanthropy and CSR goals, and as a way of providing employees with personal learning, growth and career enrichment opportunities.
It is early days for many of the organisations who have run the programme but they anticipate improvements in their leadership and talent development, competency development and staff engagement. One participant told us, "it's a "win/win/win" where personal, organisational and community wellbeing combine".
The ability to develop future leaders is considered a major benefit. The breadth of challenges and exposure offered to trustees can foster different thinking, introduce diverse ways of working and expose them to "a healthy dose of governance".
The CSR element is also important for CEOs. The PwC Global CEO survey points out that 64% of CEOs says that "corporate social responsibility (CSR) is core to their business rather than being a stand-alone program".
As well as providing an innovative approach to executive development, one organisation described Step on Board as "the tools to bring CSR to life" and most organisations started the programme as a community involvement or CSR initiative.
Developing leadership competencies
Trusteeship offers experienced senior managers with limited board experience the opportunity to further develop and hone board skills and experience. A trustee placement requires them to get to grips with an unfamiliar environment that involves new colleagues and service users and complex challenges.
Organisations highlighted that many employees who have become trustees increased their Emotional Intelligence, with benefits in improved team working and the ability to connect with others. They also increased their understanding of how whole organisations work.
Challenges and recommendations
Our review also highlighted some of the challenges for new trustees and suggested recommendations for companies considering running trustee programmes.
A trustee role won't necessarily fit neatly around a normal timetable and people really need to understand how much time they need to commit and ensure they can fit it in. Step on Board focuses on charities with an income of between £1m and £100k, whose meetings are generally held in the evenings, avoiding conflicts with busy work and travel schedules.
It was suggested there was a need for a "sensible conversation" with prospective participants about how they would accommodate this in their "busy lives". For organisations with very senior level participants in the programme this was particularly relevant, as even precursor activities like an initial briefing could take months to schedule.
To ensure that the programme achieves success in both talent development and CSR, the study found that it is vital that these two departments align and work together closely.
Placement also requires visible sponsorship from senior executives and the board. A further recommendation was that the programme must be communicated widely throughout the organisation to galvanise support and enthusiasm. Several organisations reported that, after initial success with senior managers, they were now considering extending the programme to benefit a wider range of employees.
The importance of matching participants with the "right charity" is essential. Individuals and not for profits should take time to ensure the right fit of skills and interests, even if it slows down the early stage of the programme.
Measurement and evaluation of the programme is key to the long-term success, something which is now "early days" for most participant organisations and is starting to progress.
Lawyer Dina Shiloh, a partner at Gallant Maxwell completed the programme at her former company, Mishcon de Reya and is now a trustee at the Microloan Foundation. She recommends the programme to any professional considering becoming a trustee, especially younger people, as she says it is a fantastic way for people to gain board experience early in their careers.
Trusteeships can give organisations the opportunity to develop valuable skills and experience for their staff, especially future leaders, and to contribute skills and talents to the voluntary sector.
For CEOs looking to develop a pipeline of leaders, Step on Board offers a unique board experience programme that can be tailored and blended to align with their corporate and CSR goals and HR and talent strategy. The adaptability and practical experience that Step on Board offers makes it ideal to sit alongside more formal leadership development options.
---
Written by: Ian Joseph, CEO, Trustees Unlimited and Managing Director Russam GMS, an interim management recruitment agency.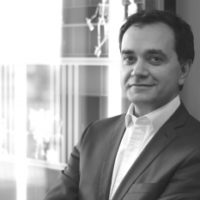 Ian Joseph worked as Chief Executive with a Not for Profit organisation working with those experiencing homelessness and drug addiction before moving into the recruitment industry. Continuing to work with the charity sector, Ian recruited the CEOs of numerous charities such RSPCA and National Autistic Society and is now CEO of Trustees Unlimited, a leading resource of trustees and board roles for not-for-profits. Ian also walks the talk himself as a trustee of a charity.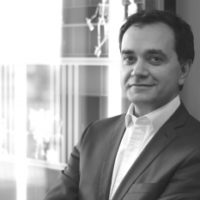 Latest posts by Ian Joseph
Leave a Reply