7 Focus Points for Better Financial Management
Running a successful business requires strategic thinking in a variety of distinct but interrelated contexts and disciplines. One aspect of business leadership that should not be overlooked from a strategic perspective but often can be is finance and the processes involved in financial management.
Here's a look at some key finance-related focus points well worth reminding yourself about periodically if you are in a position of leadership within a business of any size or in any industry.
1 – Always be learning
We know that mindset is very important for business leaders and finding the right focus and point of view on a consistent basis can be crucial to sustaining success. When it comes to issues around financial management and finding ways to maximise potential progress within a company, a key focus point should be continuous learning.
No matter how experienced and savvy you might be as a business boss, there is always scope to keep learning and to add to your understanding when it comes to financial management and accounting.
2 – Temper any unfounded optimism
In business as in life it can be tremendously beneficial to have a positive and optimistic attitude to what is going on around you and what your prospects are for the future. Accounting and financial management though is unforgiving in that it only ever reflects realities and it is important for business leaders in particular not to lose sight of what their company's key financial dynamics and parameters really are.
The danger in being too optimistic about financial performance, whether that's past, present or future performance, is that decisions can be made that leave your company overstretched and facing unnecessary and unhelpful pressures.
The old adage that suggests it is best to hope for the best but expect the worst is perhaps still a relevant reference point in this context.
3 – Avoid over borrowing
Nobody sets out deliberately to over borrow or to leave their business with onerous debts under any set of circumstances. However, we know this situation is far from uncommon for enterprises of all sizes.
It is generally important for business bosses not to be too risk averse or too fearful of borrowing because they will sometimes need to fuel expansion and seize upon valuable growth opportunities. However, on the other hand, taking on too much debt can quickly become very problematic and difficult to deal with financially.
A worthwhile idea to have in mind if you're concerned about striking the right balance between borrowing too much or too little is to focus on borrowing specifically what you need to at a given moment to achieve particular goals. Or to put it another way, the fact that you can borrow a certain amount of money doesn't necessarily mean that you should.
4 – Put detailed plans in place
Not all business bosses revel in the details of their company's financial incomings and outgoings. Indeed, very often the focus is on the broader picture and there are very sound reasons for that.
It can though be strategically helpful and productive for business leaders to understand precisely where their firm's finances are at and to use that information to put together specific plans and to inform their overarching strategies.
5 – Understand your options
Effective financial management is in no small part about expecting the unexpected and being prepared for whatever might come along in the next month, six months, two years or even further on into the future. This isn't always easy of course but the idea is to be as ready for anything as is possible.
In the context of company finances, being well prepared means knowing your options when it comes to funding and financing and understanding the implications of each decision that's taken. Particular attention should be paid to the issue of emergency financing and what funds can be accessed if needed in moments when problems are in danger of becoming a crisis.
6 – Identify what you don't know
Perhaps more than ever before it is possible for so much activity within a business to be tracked, measured and compared against previous performance. All this can be a key weapon in the arsenal of any business when it comes to deciding upon future strategies and how to do more of what you do best and less of whatever is proving to be a drag on performance.
Nevertheless, there is always likely to be certain operational elements within a business where detailed information is not so readily available or is not being collected in the most productive and informative way. So another worthwhile objective for company bosses is to seek out these relative blind spots and to shed light on them in whatever ways might be possible. Information, after all, is power, and in many business contexts it can be absolutely priceless.
7 – Build upon your strengths
There can be a temptation when scrutinising financial paperwork or spreadsheets to hone in on the areas of greatest weakness or the foremost causes for concern that can be identified. This makes sense and can be very important, of course, but it can also be beneficial to highlight and take a real interest in areas in which financial performance is proving particularly strong.
Details of financial performance over time will often serve to illustrate a story of ups and downs or of positives and negatives. Obviously, the aim for any business leader is to see that more good news than bad emerges from the pages of their financial reports. A sure way to do so is to ensure that areas of real strength firstly do not go overlooked or taken for granted and, secondly, are worked on every bit as diligently as a company's areas of greatest weakness.
Working smarter
There are perhaps more glamourous disciplines within the context of business development and strategy but few, if any, are more fundamental to success than financial management.
So much of what good business management is all about is working smarter and keeping a close eye on accountancy-related matters helps keep company leaders better informed in the ways and in the moments that it matters most.
Written by David Tattersall from HandpickedAccountants.co.uk. David has wealth of experience in the financial and B2B sectors and excels in connecting business owners with the very best professional services.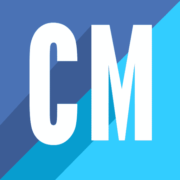 Featured Columnists at the CEOWORLD Magazine is a team of experts led by Camilla O'Donnell, James Reed, Amarendra Bhushan, and Amanda Millar. The CEOWORLD Magazine is the worlds leading business and technology magazine for CEOs (chief executives) and top-level management professionals.
Leave a Reply