6 Moves to Keep Your Information Safe on Social Media
Social Media plays an important role is our society these days. More and more people are creating account in different social media platforms every day. It has become so tough for people to live a day without surfing any of the social media channels. Social media channels such as Facebook, twitter, LinkedIn, Instagram, Pinterest, YouTube, Google+, etc enhances communication between people across the world. Today, it is possible for people to connect with their friends, relatives and other loved ones any time by means of social media platforms. Social Media is utilized for more or less every need and wants in modern day's popular culture.
Social media has developed into a part of everyone's life and it is something that influences our daily life including personal and professional life. Social Media is regarded as types of electronic communication and it can also be used to share ideas, information, personal messages, and other contents like videos and images. Social media does make life easier for people in the present busy life. Staying associated with social media will aid you to stay linked with the world. People have started to use social media for different purposes including personal and business. Social media channels can be used to promote ones business, services, products and brands. However, a lot of people say that personal information is not safe in social media.
People love privacy and safety when they use internet and social media. Here are the top 6 moves that help you to keep your information safe on social media:
Limit Your Friends
One of the top ways to keep you privacy safety on social media is limiting your friends list. A lot of people have the habit of adding people to their friends list who are completely strangers to them. Keep in mind that many people used to create fake accounts or fake social media profiles. Don't accept friend request of people who are strangers to you and add friends to your friend list whom you know well. If you accept fake friend request, they will have access to your personal information and it can affect your safety negatively.
Create Strong and Safe Passwords
You can protect your personal information by creating strong and safe passwords. A strong and safe password consist of a mixture of words, numbers, upper and lowercase letters, etc. however, ensure to create a password that is easy for you to remember, but difficult for others to guess. You should neglect general password features like your name, birthdays, and anniversaries, name of your wife, kids and pets. Don't disclose your passwords with any other person and keep it confidential always.
Adjust Privacy Settings
You can keep your personal information safe by limiting people who view it. You can do it by going to privacy settings of different social media channels. Many social media channels like Facebook lets users to restrict the people who can see, access and view your information. So, don't forget to make the most of social media privacy settings.
Don't Add Sensitive Personal Information
You shouldn't add sensitive piece of personal information in order to keep the safety and protection of your personal information on social media. Your dates of birth, credit card name, phone number, email address, home address, etc are sensitive pieces of personal information. As a result, for safe and sound social media usage, take out as much personal information that is sensitive from your social media profiles.
Log Out Always
A good number of social media users never give importance to logging out once they complete using. You should always log out once you have completed using social media especially from a public computer. Logging out lets you to make sure that other people won't gain access your social media profile and use it for some other unwanted purposes.
Other Ways to Keep Your Safety on Social Media
Ensure to make all of your personal information including your birthday, present location, place of work, etc private or able to be seen to only your friends.
Share images, videos and other things only with your friends.
If you have social media apps on your phone, ensure to password protect your phone.
Educate yourself about social media and identify it's all aspects.
Keep your computer and mobile phone by installing antivirus software to protection.
Stay away from sharing personal details by mistake.
Change your passwords frequently and Choose hard-to-guess passwords every time.
Learn how social media sites use your information.
Don't click on links unless you know where they guide you.
Create and use different passwords for each social media accounts.
Writer's Bio: I am Susan Taylor. I love writing which is the main reason for me to choose a creer in freelance writing field. I gave up teaching profession in order to become a professional writer. Presently, I work for a custom essay service online and it helps me to aid people who are uncomfortable writing their assignments. I also love writing articles for blogs and contents for different websites online.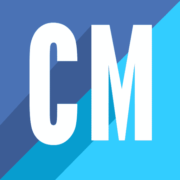 Featured Columnists at the CEOWORLD Magazine is a team of experts led by Camilla O'Donnell, James Reed, Amarendra Bhushan, and Amanda Millar. The CEOWORLD Magazine is the worlds leading business and technology magazine for CEOs (chief executives) and top-level management professionals.
Leave a Reply