How Knowledge Base Can Help You Become A Better Freelancer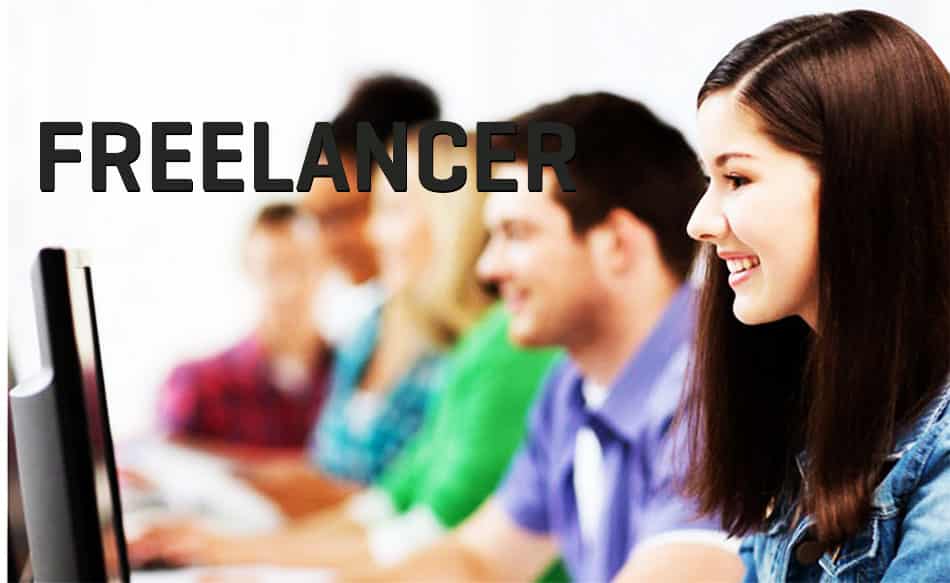 For nearly a decade, one of the emerging trends redefining the nature of work has been a steady drift towards freelancing. If this trend continues or even accelerates in 2017 a freelancer's ability to leverage their personal and professional knowledge could prove critical to their enduring success.
Personal Knowledge Assets
Unlike information, knowledge is far less tangible and depends on human cognition and awareness. There are several types of knowledge; 'knowing' a fact is little different from 'information', but 'knowing' a skill, or 'knowing' that something might affect market conditions is something, that despite the attempts of knowledge engineers to codify, has an important human dimension.
A freelancer's personal knowledge evolves from a combination of context sensing, personal memory, and cognitive processes. Measuring a personal knowledge asset, therefore, means putting a value on people, both individually and on a freelancer' ability to collaborate and collectively create fresh knowledge.
Personal Knowledge Defined
Personal knowledge is usually defined as, "The knowledge possessed by any individual. Usually accumulated through observation, training, education or personal experiences."
Features of A Personal Knowledge Base
In today's competitive freelancing environment a personal knowledge base should incorporate the following features:
Good search responsiveness
Unlimited capacity: Since it will be used to store just about any aspect of personal knowledge and information, it needs to handle scale issues well.
Easy-to-use: It should be simple to operate and easy to learn for anyone wanting to use more powerful features
Convenient and fast: It should be available online and accessible via smartphone, tablet or laptop. Adding content to it should be effortless
Structured: It should work fine without any organization but should allow for flexible relationships between items and suggest relationships intelligently.
Benefits of A Personal Knowledge Base
In today's knowledge economy, personal knowledge is a key differentiator in building a freelance career and securing ongoing revenue streams. A personal knowledge base confers a range of benefits to a freelance knowledge worker. Here are seven benefits freelancers can realize from adopting personal knowledge base software:
Individuals are better equipped to work and be more productive in situations where time is the resource being sold and cannot be inventoried
Stimulates innovation and supports critical thinking
Identifies gaps in personal knowledge and skills and builds on capacity to manage personal human capital for professional excellence
Enables knowledge-based and informed decision making
Helps freelancers address problems of information overload
Facilitates recognition and respect of personal value, consequently making better decisions for self-development
Enhances personal motivation by improving freelancers lives easier and them more employable
Demand-Driven Knowledge Economy
Recent research published by Princeton revealed that 94 percent of the ten million jobs created in the United States between 2005 and 2015 are temporary or freelance based. Business is actively looking to hire freelance talent. The implications of this trend for freelancers are surfacing in:
Increased pressure to deliver informed, time-effective services
Project timeline compression to maximize a freelancer's returns from their professional time
Competitive pressure to leverage knowledge to greatest effect in the client marketplace
A personal knowledge base assists freelancers in using their time productively, in capturing their personal learning from completing projects for use in new projects and in enhancing their skills and insights.
Freelancing Is Increasingly About Collaborating
Most think of "freelancing" as being a one-man show. That works well because then 100 percent of the profits go to you. But then your business growth is limited by the hours in your day and your realizable hourly rate.
Many freelancers are collaborating with other freelancers in loosely defined small consortia to deliver bigger projects or handle a more diverse set of clients needs. The more you collaborate, the more you can scale and a with any team situation, a knowledge base is the building block to enabling effective collaboration.
Rise Of Fixed-Price Freelance Projects
More and more freelancers are migrating away from hourly work in favor of fixed-price projects. Nearly two-third of freelancers are adopting a fixed-price by project, feature, or on retainer.
Fixed-price projects place an emphasis on personal productivity transforming your knowledge and skills into a financial asset. Finish a job quicker and earn more revenue for your time. You can also bundle your skills and offer package deals for clients at a fixed price. This is the foundation of product tiering so you can charge more for higher value packages.
Emergence Of Content Marketing
The Content Marketing Institute recently released their latest research on the state of the industry. Their research indicated marketing now allocate 29 percent of their budget to content marketing and 39 percent plan to increase their content marketing spend over the next 12 months. Businesses mostly manage traditional advertising in-house. However, social media and content marketing is increasingly seen as requiring a wide range of specialized skill sets, which is best resourced using freelance talent.
This strategic shift in marketing alone is driving much of the momentum behind freelancing and is placing increased emphasis on providing proven, efficient expertise to create and promote content.
New Ways To Find Freelance Work
In 2016, new freelance marketplaces and online communities emerged to help freelancers find work. Desk and Elance merged to become Upwork. LinkedIn moved into the freelance economy with Profinder a tool specifically designed to help freelance professionals find projects. It now has over 420 million members. Other freelance platforms are: Contently, SimplyHired, Toptal and 99Designs.
Managing the freelance opportunities represented by these marketplaces is a new challenge for a freelancer's personal knowledge base, with their attendant project, finance and personal profile information flows.
Conclusion
A personal knowledge base enables a freelancer to store and retrieve information on a range of topics and, incorporate a way to view relationships between the information sets. Increasingly, a knowledge base is evolving away from being a static collection of information, towards a more dynamic personal resource. The world of freelancing is always evolving. For freelancers to succeed, they need to explore ways to take leverage their personal knowledge base in ways that complement their evolving marketplace.
Robin is a technical support executive with a combined experience of 6 years. He is well acquainted with various Knowledge base tools and is currently associated with ProProfs. In his free time, Robin enjoys reading and traveling.
Latest posts by Robin Singh
Leave a Reply