Best Universities In The U.S. For Technology Jobs At Top Financial Services Firms 2017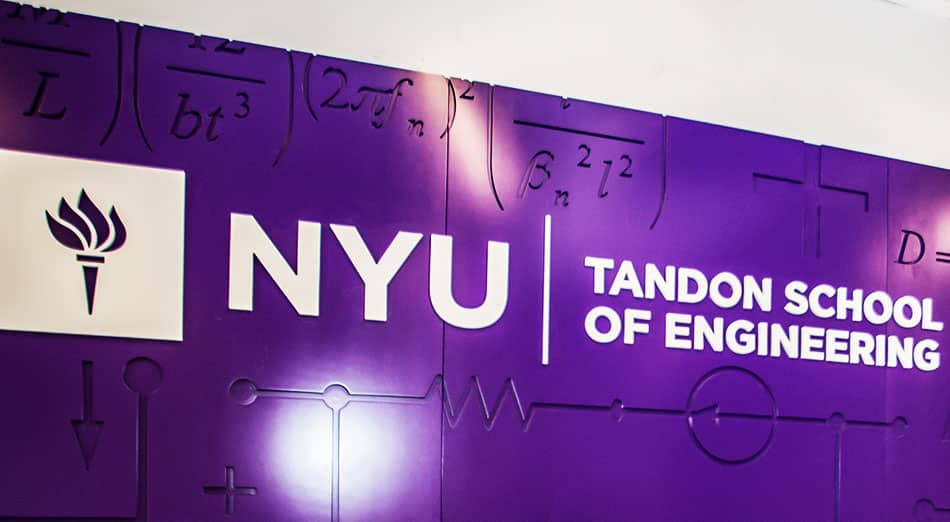 New York is home to many of the world's largest and most prestigious financial services firms such as BlackRock, Bank of America Merrill Lynch, JP Morgan, Goldman Sachs, and Morgan Stanley.
It's no surprise that New York University Tandon School of Engineering led a list of the 40 best universities for technology jobs at financial services firms in the United States, by eFinancialCareers. Princeton University ranks in second place, followed by Rutgers University, Fu Foundation School of Engineering and Applied Science at Columbia University, and the University of Illinois.
To snap up the best and brightest tech talent, financial services firms are aggressively recruiting graduates from the top institutions in the United States – whom they can groom to fit their cultures. IT, computer science, engineering, and other tech-related majors has become increasingly important for building a leading-edge financial services firm, and many are often competing with Apple, Google, Microsoft, and tech giants for top talent.
The six Ivy League institutions that made the list Princeton University (No. 2), Columbia University (No. 4), Harvard University (No. 6), University of Pennsylvania (No. 10), Cornell University (No. 11), and Yale University (No. 26)
The top 40 universities for technology jobs at top financial services firms in the U.S.
New York University Tandon School of Engineering
Princeton University
Rutgers University
Fu Foundation School of Engineering and Applied Science at Columbia University
University of Illinois
Harvard University
Massachusetts Institute of Technology
Stanford University
University of Maryland (Clark)
University of Pennsylvania
Cornell University
Carnegie Mellon University
University of Southern California (Viterbi)
University of Michigan
University of California ​Los Angeles (Samueli)
University of Colorado
Johns Hopkins University (Whiting)
University of Wisconsin
University of California Berkeley
Purdue University
Northwestern University (McCormick)
Texas A&M University
Rensselaer Polytechnic Institute
University of Washington
Rochester Institute of Technology
Yale University
Georgia Institute of Technology
Ohio State University
University of Minnesota
Duke University
North Carolina State University
Virginia Polytechnic Institute (Virginia Tech)
University of California ​San Diego (Jacobs)
University of Texas
Vanderbilt University
Rice University (George R. Brown)
University of California Davis
University of California ​Santa Barbara
California Institute of Technology (Caltech)
California Polytechnic State University
Dr. Amarendra Bhushan Dhiraj is the CEO and editorial director at CEOWORLD magazine, the leading global business magazine written strictly for CEOs, CFOs, top managers, company directors, investors, senior executives, business leaders, high net worth individuals, and the most globally powerful men and women.
Latest posts by Dr. Amarendra Bhushan Dhiraj
Leave a Reply