Tips for running an online business successfully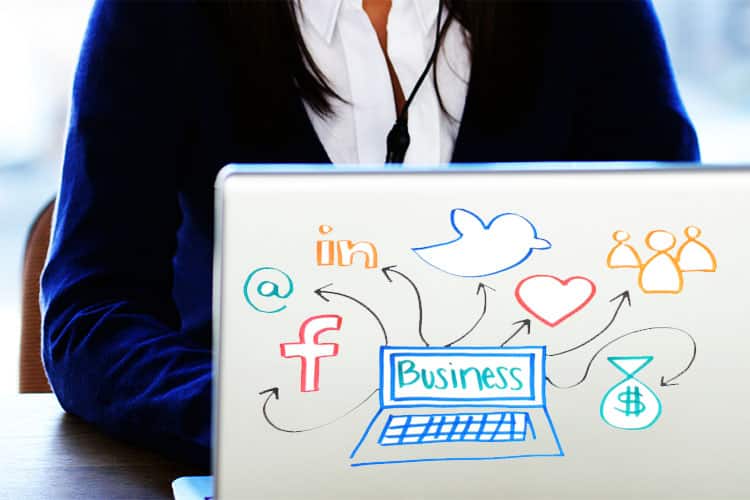 Business transformation has happened over the years, and most of the people are willing to look for opportunities they can enjoy in the online world. Everyone wants to establish their business, but they know that missing out on the online market will affect them significantly.
Keeping this thought in mind, let us look at some of the tips that should help you in running an online business successfully.
1. Work on an effective and user-friendly mobile site and mobile application
Most of the businesses have established a quality website, but we still lack as far as an effective mobile site and mobile application are concerned.
It is important to have an effective and user-friendly mobile site so that you do not annoy your visitors. They are visiting your website and have certain expectations from it. Make sure that you provide them additional service while they are on your mobile site and give them an opportunity to be happy about visiting your mobile site.
Talking about mobile applications, there are many companies competing against you and if you want to be in the race, offering additional benefits for using the mobile applications should be promoted. Apart from this, make sure that you're giving them something that is unique and amazing.
2. Ensuring safety of customer records
If you want them to believe in your products and services, it is important that you let them know that your records are safely maintained by you, and you'll protect their information by considering it as important as any confidential data of the company. With up to date systems, you should also check whether the necessary controls are implemented and access has been restricted to specific employees only or not.
When we talk about the safety of customer records, make sure that data that is no longer required should be destroyed.
3. Build and maintain online reputation of your brand
It is not an easy task to build a brand's online reputation. However, if you have given your best and you know it has been a difficult journey to build an online reputation, remember that maintaining the scene will be we more difficult. However, if this makes you feel weak, you might not be in a position to give yourself credit for everything you have done in the past. So, make sure that necessary steps such as setting up Google Alert notification for your brand, connecting with customers and investing in Google AdWords form a part of your regular campaigns.
At the same time, it will be difficult for you to deal with customer complaints and if you do not adopt a mindset of solving problems, your brand's image will be affected negatively.
4. Persistence is key
Not every business can become an overnight success story. You'll have to work hard from the very beginning and keep working hard until the end of the journey. Persistence pays off at regular intervals, and it will help you stay focused on your goals.
Persistence is important irrespective of the fact whether you're an established business or a Startup. In the case of a startup, there will be many obstacles, and you'll realize that starting an online business as a Startup is way more difficult and you'll be tempted to quit at regular intervals. Avoid taking the wrong decision, especially when your startup does not turn into a profitable organization.
5. Invest in the best Internet connection
Talking about online business, you'll have to stay connected 24/7. You cannot force your customers to wait for a response or ask them to look for an alternative while your website is down. Both way, you're going to lose customers, and people might not visit your website soon. So, make sure that you have invested in the best Internet connection to be sure that you're not missing out on orders and customer questions. Frankly, your business can be paralyzed if you do not have a good Internet connection.
6. Top the trend list
Staying on top of the latest trend will ensure that more and more people will recognize you and your company. With this, you can be sure that your company's online growth will be consistent and evolving.
When we talked about the trend list, understand that it can have a huge impact on yours business and you should make it a point to enhance your impact on followers on various social networking sites. Facebook is important, but it is not the only thing that can have a huge impact on your online business. Remember that depending on your business you should prioritize different social networking sites and give them the necessary dedication to help your company stay on top of the trends.
7. Ensuring that quality is maintained
The quality of content is as significant as the quality of service that is offered by you. The quality of response is as important as the quality of product that is offered by you. In short, quality is the most important thing, and if you can maintain good quality in totality, you'll get a positive response and be sure that you do not make a mess of an opportunity you have in hand.
When we talked about quality, an additional amount of investment is to be made in this direction, and we hope you'll work on the same so that you do not cry foul about it later on. You're responsible for the success of your online business, and you'll also be responsible for the failures. So, make sure that the decisions you take are smart enough to keep you happy and engaged always.
In the end, we would like to remind you that running an online business is inherently risky and even after incorporating many ways to succeed; you might not be on the list. However, you should constantly keep trying and know when to call it quits. Remember, moving in a ship even after knowing that it is sinking is a mistake. Avoid making this mistake because there are many responsibilities on your shoulders and unnecessarily burdening yourself is not a good thing to do.
---
Written by: Stephen Marshall is a Director of LMG Solutions with extensive experience in marketing and financial services in Meridian, Idaho. My work has been featured and mentioned in a wide range of publication, including Tweak Your Biz, Mobile Business Insights, Social Nomics, Small Biz Club, Energy Central, Dzone, Biz Community, Blog Her and more.
Have you read?
America's Top 20 Universities That Make The Most Money In College Sports For 2017
The 5 Crucial Aspects Of Influencer Marketing You Should Know
Will Automation Lead to Universal Basic Income?
How To Pull Your Mobile App Marketing Cost Down?