Why sustainable success starts with leading from within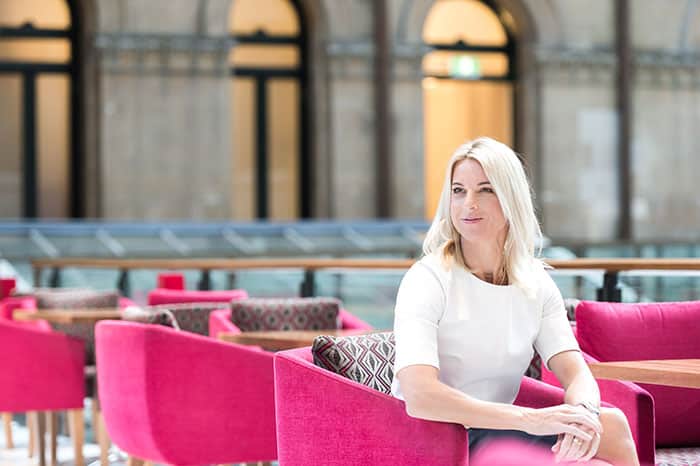 Transformational leaders evolve rather than resolve – they are agile, authentic and committed, both at work and at home. They are the CEO of their business and their life. However there is an art to getting this right.
According to Fortune 500 too many CEO's fail at their jobs – about a quarter of CEO departures were involuntary – for a variety of reasons. Forced out due to performance or stakeholder issues, stress, decision making processes and not being aligned with a new board or the new direction of the company.
Leadership can be a lonely road.  The collateral damage of leadership without a balance is not just at work – but also at home. Felix Lluberes, President and Co-Founder of Position Logic stated that balancing family life with work performance was one of the biggest challenges.
Great leaders know they need to be healthy, wealthy and wise. To lead from within, lead by example and then lead others. It starts with these 3 core pillars to ensure authenticity, engagement and lasting impact:
Leading from Within
Getting our purpose aligned at work and at home.  We are our own personal brand, even within an organisation. Recalibrating on your why, vision and values on a regular basis or at a career crossroads is vital for leadership. Know your purpose. Only then can you consistently practice what you preach and make decisions based on experience, insight and intuition combined
Leading By Example
One of the biggest causes of stress in the workplace for all levels of leadership is personal finance, relationships and well-being worries. If we expect our company and our teams to perform, to contribute and do more than "turn up", then we must demonstrate a true blend of work and life transparently ourselves.
For example. Mark Zuckerberg, Richard Branson, Elon Musk – all leaders who demonstrate a clear commitment to personal and social well-being on a day to day basis – walk and talks, the ability to plan creative and strategic think time in their agenda, health and fitness plans and a clear road map for personal success. Career, culture and personal accountability go hand in hand.
Leading Others Others
Authentic leadership is empowering and engaging. It has a clear passion and purpose that is clearly articulated and shared throughout the organisation and close to home. If we want others to follow we must know where we are going and why.
Light the path, be curious rather than fearful of organisation and industry change and remember that It all starts from within. Transformational leadership is not just balancing your bottom line but understanding commercial and personal success go hand in hand – a vital blend of Healthy, Wealthy and Wise.
---
Written by: Nikki Fogden-Moore is a global corporate health and leadership specialist and author of Fitpreneur.
Track Latest News Live on CEOWORLD magazine and get news updates from the United States and around the world. The views expressed are those of the author and are not necessarily those of the CEOWORLD magazine.
Follow CEOWORLD magazine headlines on:
Google News
,
LinkedIn
,
Twitter
, and
Facebook
.
Thank you for supporting our journalism. Subscribe here.
For media queries, please contact:
info@ceoworld.biz