Tweaks And Tips To Maximize Conversions For Mobile Commerce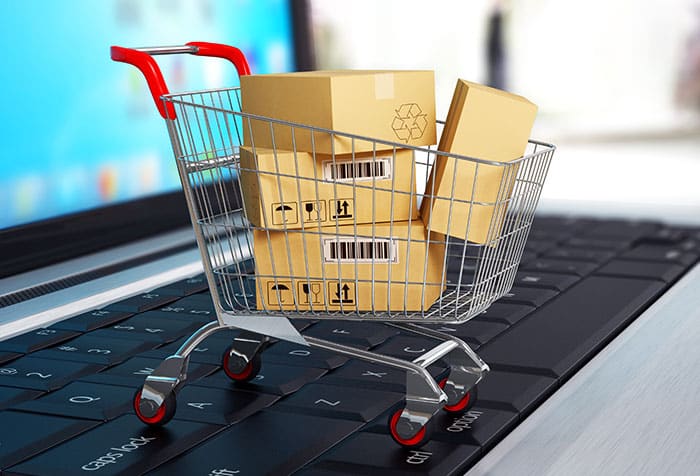 Mobile commerce has continued to grow, and it is because of reasons like it appeals to an affluent audience, it helps in keeping up with competitors, it increases exposure to customers, affordable mobile plans and ease of use.
Mobile commerce is the need of the hour for businesses across the world because people prefer using they are smartphones instead of bulky laptops and not-so-portable personal computers.
If you do not embrace mobile commerce, it will be difficult for you to survive in the world of business and your business might be wiped off in the next few years.
In this article, let us look at different ways in which we can maximize conversions with the help of mobile commerce.
Make sure that you have a mobile site
Mobile commerce applications are good, but if you do not have a mobile site, you'll miss out on a considerable chunk that might not be interested in downloading your mobile app or do not have enough time for it. Having a mobile site also allows you to increase your search rating and people will be in a position to share your product page URL with ease.
Make sure that you have to search box visible in your mobile site
Providing a prominent search box helps the user in finding the right data without wasting time. Many business owners think that if there is no search box, users will be forced to spend more time on the website. However, this usually backfires because most of the people are not interested in wasting time on mobile websites. If you assume that you'll be in a position to force your visitors to waste time on your mobile site, you're going to regret it later on.
While adding a search box, make sure that you have an auto-suggest option even. This will help people enter basic search terms and will be in a position to guide them to the desired product or service at the earliest. This is one thing that is appreciated by visitors, and they are used to it.
User interface and designing
However, when it comes to making the prospective client comfortable when they are using your mobile site, you'll have to ensure that you offer them a site that is user-friendly and looks good. Designing is often difficult because you're not catering to selective people but the masses.
Find a local web editor, designer, developer, or web design company near you to get your website up and running. Alternatively, situated close to the city's central business district to get your website up and running best venue hire and make sure that they feel the comfort they deserve.
This makes it even more difficult for us to look for ways in which we can satisfy everyone and make sure most of them enjoy the experience while spending time on the website.
Use proper descriptions
If you're complaining about Limited space and font size, the benefits you can enjoy with the help of a mobile site will also be Limited. It is your site, and you should be in a position to offer enough information for a selected product or service and make sure that the font size selected is good enough for people to read.
When we talk about descriptions, understand that there are many ways in which you can share the necessary information with visitors. In this case, you can opt for a design that offers you an opportunity to come up with a design that can be effective. At the same time, you can invest in the services of a content writer who can who is in the details and offer you the right content in the Limited space you have.
Photos and videos are a must
This will affect the hosting package you're planning to invest in because, with photos and videos, you're bound to generate interest and make it easy for your visitors to learn about the product and services offered by you. It also makes it simple for them to share it on various social networking sites and it will help in improving the visibility of your products and services.
Talking about photos and videos, make sure that you offer quality photos and videos because if it is blurry, you'll not get the necessary benefits out of it.
Another point to be understood in this case is that you'll have to offer photos and videos that are relevant. Adding content simply for the sake of adding is not a good thing to do. So, be careful.
Make it simple for people to add products and services to their cart
If you make it easy for them to add products and services to the cart, you'll let them know that they do not have to waste time while visiting your mobile site and everything can be done with a click.
Consistency should be maintained between your mobile app and your mobile site
Don't confuse the people because if they are used to your mobile app, they should not face any issues while using your mobile site and vice versa. Consistency should be maintained in every aspect, and it will only help you in maximizing conversion from mobile commerce.
Page loading should be kept to a minimum
Mobile devices are getting better with every upgrade. However, there are many mobile sites that are still too heavy, and they take a lot of time to load. You need to be extremely careful in this case because silly mistakes often lead to problems and no one would be willing to wait if you're offering them a website that takes too much time to load.
If you wish to test your site, make sure that you test it on a slow connection because it will help you know whether your mobile site takes the time to load or not.
Jessica Todd Swift is the deputy managing editor of the CEOWORLD magazine. She is a veteran business and tech blogger, journalist, and analyst. Jessica is responsible for overseeing newsroom assignments and publishing and providing support to the editor in chief.
Latest posts by Jessica Todd Swift
Leave a Reply