Preparing For Education And Career Success In Hospitality Management: 6 Essential Tips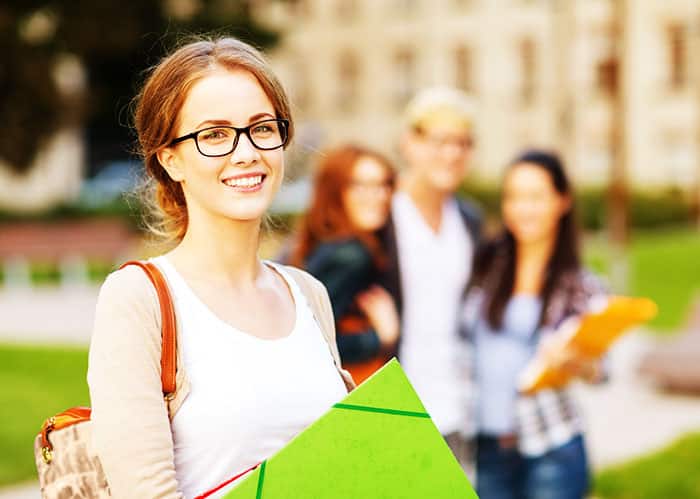 The hospitality and hotel industry, is said to be one of the largest and vastly growing industries there is today.
If sources are to be believed, the hospitality and tourism sectors generate approximately 13.45 million jobs. In such a budding environment, it is natural for more and more people to flock into the hospitality business, which is capable of accommodating a large number of employees.
The process of going about a career in hospitality is not that difficult if you're passionate about the service and are willing to work hard. Hospitality is definitely one of the most rewarding, social, and thrilling career paths there is.
I would like to roughly speak about the steps you should follow in order to start your journey in this exciting field:
Understand yourself:
The first step towards taking any decision is to understand why we are taking it. There are some things you need to be completely sure of, like, are you passionate about hospitality?
Do you have an idea as to what the field entails? What department within the hospitality sector would you like to be a part of?
You must have the answer to these questions before you go onto the next step. The answers to these questions will be clearer if you conduct proper research on the universities that you are considering. However if you're confused about what you wish to do after studying hospitality, you could look for alternate careers that you could pursue apart from the usual.
Education:
Specialized Hospitality management courses teach you everything you need to know before you're ready to enter the world of hospitality.
It is an extremely crucial decision to take and a considerable amount of time and research should go into it. The hospitality management course that you select should be in sync with your future career, for example, if you wish to take up culinary arts, make sure to choose a university/ college that is known for its culinary courses.
Same goes for other courses like hotel management, or tourism studies. With a good academic base and a degree from a reputed university, your journey will be catapulted in the right direction. Make sure to get as much of 'on-field' experience as possible as that would add a lot to not just your knowledge, but also to your CV.
Here you can find: Top 50 Hospitality And Hotel Management Schools In The World.
Work experience:
The hospitality sector is an ever-changing sector which faces new challenges every day. While a lot can be taught in a classroom, there are some things that you would learn only after having experienced it. It would be recommended to gather some work experience before pursuing a specialization. If possible, participate in as many internship opportunities during the course of your education.
This experience would be the most important thing on your CV, as potential employers would like to know what skills and added value would you get to their organization. Work experience is important not just for honing your skill, but also to build networks and meet established people within the industry. A lot of people work in high profile organizations, early in their career in order to understand their strengths and weaknesses and for networking within the organization for the future.
Specialize:
Hospitality is a vast field, which has various specializations within it. On the basis of your interests, you could decide on what you want to pursue in specific and take up a hospitality course in accordance with that decision. The various breakdowns within hospitality could be front-desk, restaurant manager, chef, house-keeping staff, etc.
Once you've made up your mind about where your interests lie, you could go ahead with it. Since there exists a lot of competition in this industry, it is recommended that you stick to one specialization and excel at it. You could take up various other courses alongside your work or academics which would add to your overall growth.
To Stand out of the crowd:
When you want to be chosen over several other people applying for the same job, you need to make sure you stand out of the crowd. The key to becoming the best at any profession, is to never stop participating and trying.
A good university would provide you with great internship opportunities and exposure, so make sure to extract the most out of them. Even when you're on-field, you must understand and absorb every experience that you get.If you are aware of your strengths and weaknesses, you will be able to work on building the right skills and get to the top with the help of that.
Alternate career options:
There are a lot of instances where people have enjoyed studying hospitality but have not ended up being a part of the industry. In such situations, people tend to get into other sectors or businesses that benefit from the skills that are taught in the hospitality industry.
A few other sectors that look for similar skills are the tourism sector and in some cases, even the corporate sector. A lot of the skills used by executives in human resources, public relations, and sales, are very similar to the ones used in hotel management and thus, you do not need to limit yourself to just one kind of profession.
You could spread out and work in any field that you're interested in. When thinking of starting your own venture, you could use the networking and knowledge that you gathered while being a part of your hospitality course. India is a major potential market in the hospitality and hotel sector, as every year, there are several young entrepreneurs who enter the markets, either with large or small ventures of their own.
A lot of people open small home-based bakeries and 'delivery-only' joints, which see immense traffic due to their high quality and quality products and services. Even the large restaurants and cafes that pop-up in the cities, see a lot of enthusiastic reaction from people, as everybody loves to have a lot of choice when it comes to a particular service. So, there is never any limit on what can be achieved in the hospitality industry.